Woman, 39, arrested for killing a 54-year old man at Macedonia, Accra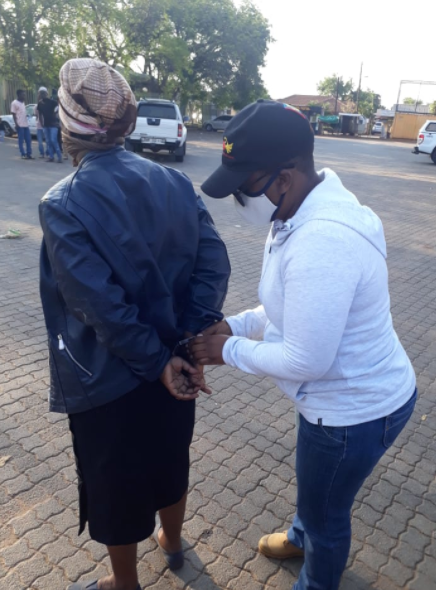 The family and children of Attipoe, who died last week Tuesday, has mounted a criminal case against the 39-year old woman whose drinking spot, killed George Attipoe. George who was asthmatic, was murdered by his excessive drinking habits, when the drinks triggered his asthma and murdered him on the pavement that lead to the Macedonia roundabout. George who lost his wife in 2017, took to thinking and all kinds of activities, to enable him get pass the demise of his wife. He was introduced to drinking by a group of friends, when eating became difficult for him to do. He was growing lean, and the family was providing him support to get through, but the support of the family wasn't enough for the 54-year old man. 
One of his friends who had went through the same devastating period when his son died, introduced George to small snipping of alcohol, but he only meant for him to use it and eat. The friend of George, Mawuli, who lost his son in the same circumstances George found himself, was able to get out because of alcohol. And thought, once he was able to get out of his misery of pains because of death, then George could do the same thing. They started with sachet drinking wine, which they both shared one small sachet of alcohol, and used it to eat. 
George graduated from half sachets of alcohol, and found himself taking small glasses of cups until he was able to take the full bottle of alcohol. He had fallen so much into the drinking habit, that it was difficult for him to get out. His first child Joycelyn Attipoe, warned Mawuli of jailing him, if he doesn't move away from her father, because it was him who introduced the father to alcohol. Mawuli was arrested for two days, and his family came in to petition Joycelyn to forgive the man and move on. Mawuli was set free with a court restrictions order of not coming near George Attipoe, even if it was an emergency. Their friendship was destroyed and George and Mawuli became enemies, because of the jail warnings Joycelyn served to Mawuli. He was afraid of going to jail, after he served two days at the Macedonia police cells in Accra. 
Joycelyn together with her brothers, were able to recruit the father into a detention house, so he can stay away from drinks. Doctors had warned them that, any drink the father takes, can lead to his death, because of the rate the drinks were doing to his liver. He was asthmatic, and always had his inhaler and other pills on him. The father George, was still sneaking out of the detention house where he was taking recoveries, and was going back to the drinking bar to drink. Joycelyn found out, when the nurse taking care of the father saw him one afternoon completely drunk in his room, and they argued with the woman Esi Larbi, who was the one spoiling their father with the drinks. 
They went to her drinking bars and warned her not to sell drinks to the father, because he was asthmatic and could die. But things got heated and Esi replied them with the same anger when Joycelyn couldn't take it easy on her. Esi boldly told them to either restrict their father, or she cannot stop selling to his customers. It was a business she was operating, and cannot refuse to offer his services to customers who comes there for business, so it is either they warn their father, or deal with his drinking not her. George has been sneaking in and out to drink, and when he gets drunk, becomes difficult for him to go home. He was found dead on last week Tuesday 23 March 2021, when he sneaked out of the house to drink on the Monday evening. 
He was already dead when they found him, and nothing could have been done to save him. Autopsy report confirmed that, he had a asthma attack, that caused for his death. And if it wasn't for the drink, the asthma may have not caused the death of the man. Joycelyn and his brothers, arrested Esi Larbi yesterday, for aiding in the murder of their father. Esi who was arrested in the evening, did spent the night at the Macedonia police cells last night, and will be given bail when she meets the requirements today. She will be processed to court on Wednesday 7 April 2021, as Joycelyn had anticipated. George's body is still at the Ebenezer Mortuary at Mile 7, Accra, waiting for his burial.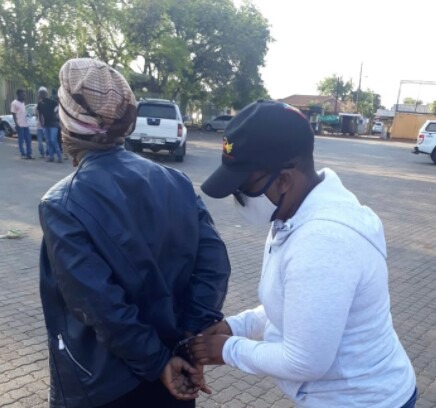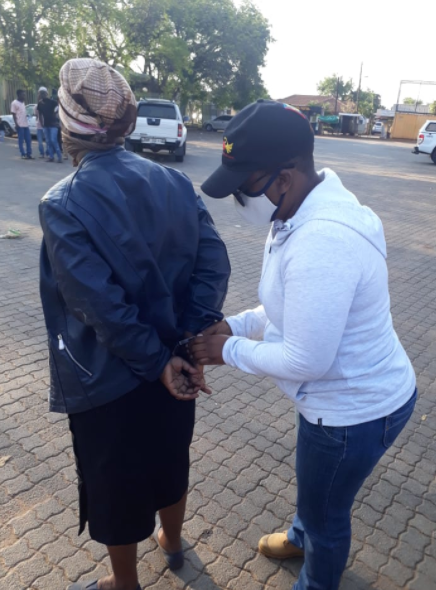 Content created and supplied by: RockyJDJones (via Opera News )