Please pay attention to this article and learn something out of it. It might help save the life of your loved one.
A guy who claims is being haunted by a girl he killed for power as ordered by an occultic spirit rushed into an FM station and narrated the whole story. I will leave a link to the video at the end of this article.
It all started in Senior High School when the friend of the narrator introduced him into an occultic society.
The narrator who found himself at an FM station in Kumasi known as Nhyira FM claims he wanted to gain so much power which would make him supercede his peers in all endeavors of his life, especially with football.
He was a footballer and wanted to be recognised and even taken overseas to continue his career. One would expect him to put in much effort so as to make a better life out of his football career but he wasn't ready for that. Hardwork wasn't supposed to be found in his personal dictionary, a shortcut is all he wanted.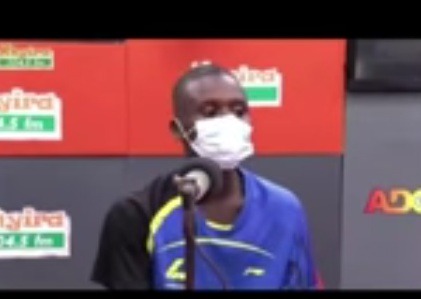 He claims he was linked to some "galamsey" operators who were desperate to mine gold but weren't finding one. For those of you who don't know who galamsey operators are, simply put, they are people for mine for gold without a legal license.
Together, they formed the cult consisting of only four people. He stated that they made their wishes known to the spirit they worshipped and the spirit ordered them to find a girl child who was 7 years old and bring her body parts. That was the only way their demands were going to be granted. A seven year old child??? This is very serious!!!
At this point, the interviewer was shocked!!! They were to kill a human just for power and money???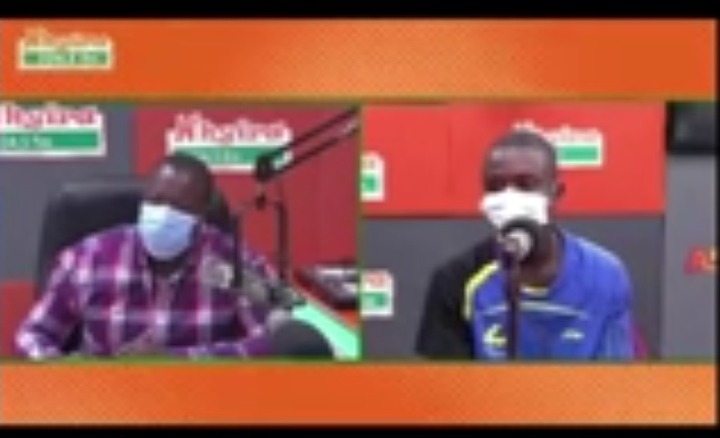 Fast forward, these four people invaded a village (which wasn't identified in the video) one afternoon and saw a girl child playing at the backyard of a house. The child was alone and so, their mission was made easier. They chloroformed her and took her into a nearby forest.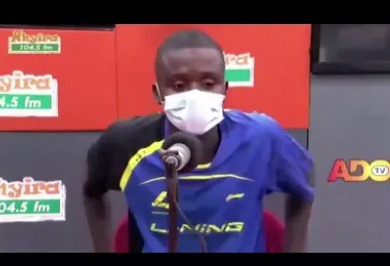 They had no pity for the sleeping beauty. He stated that the leader of the cult removed the kid's clothes and started the ritual. He said and I quote, "The leader took out a sharp knife and started off with her ears. After cutting them, he plucked both eyes out and cut off her tongue as well as her genitals, they were all we needed"
Those were the only things needed for the ritual. The confidence with which he talked shows you he had no pity for the little girl. After taking those body parts, they dumped her body in the forest and covered her with palm leaves.
I'm very sorry for the parents of the kid. They raised up a kid for seven good years only for her to be used for rituals by a group of boys we were not willing to cling to hardwork.
What breaks my heart is, the money as well as the power they obtained after the rituals were all siphoned into meaningless activities. He told the interviewer he used the money to buy clothes, shoes and also used it as a means of getting girls.
He told the interviewer after he was asked if he tried killing any other person after the first murder. He stated that the spirit ordered him to kill his younger brother if he wanted to be more powerful for which he did but couldn't succeed. "There was always fire around him anytime I called his spirit", he stated.
To cut this long real life story short, they killed an innocent child and he claims he sometimes gets attacks and therefore needs help.
Parents, please make sure you don't leave your kids to move around without you being there and to those of you without children or younger siblings, you can inform a parent or any caretaker about this incident and advise them to make sure their children are always safe.
This world is full of wickedness nowadays. Make sure your kids are always safe.
To see the video, click here
Content created and supplied by: the_Kelvin_guy (via Opera News )