Please hit the follow button to follow for more contents and original news.
Nowadays, a life without happiness is meaningless, and a without laughing is bad for our health. Please do all you can to at least, laugh one's a day.
Back to business, am here to tell you a joke which will make your day better.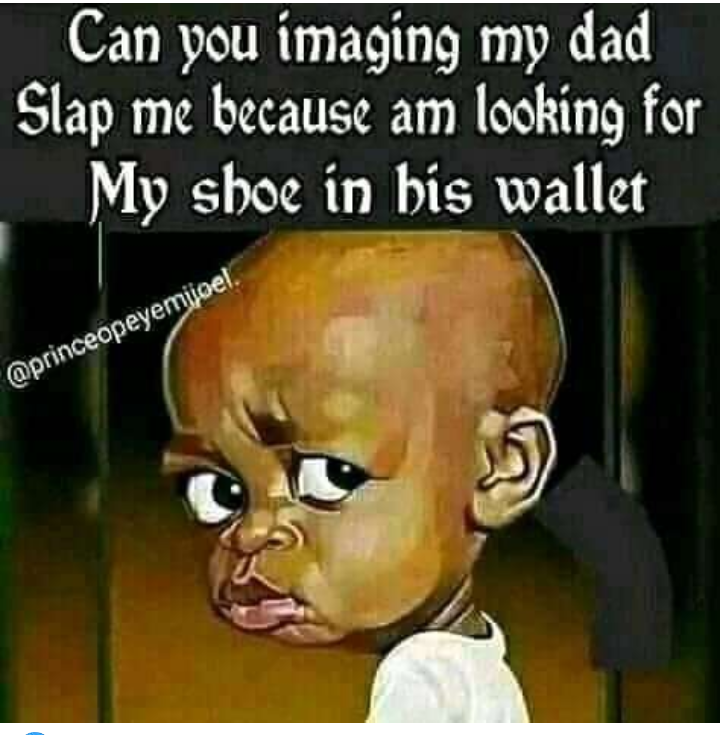 A boy lived with his father in a village. The boy was named Kofi and Agya Nti, the father. Kofi used to steal from his dad always when he is about to go to school. One day, all went wrong for Kofi and he was caught by his father holding his father's wallet. Agya Nti asked Kofi, what is he doing with the wallet? Do you know what Kofi replied him with? He said I was looking for my shoes in the wallet, the father then heartlessly slapped Kofi and said how can a whole shoe be kept in this wallet.
Thanks for reading this page, please like, share and comment.
Content created and supplied by: KofiErnest123 (via Opera News )