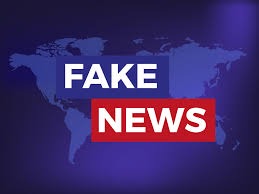 Ahead of the upcoming Valentine's day, a top blogger which name has been kept secret by the Police Service has been arrested for publishing a fake news. The real name is not yet known but he goes by the blog name "Bbloggs". The Bbloggs is a name for the group of bloggers he belongs to. In a post sited on Facebook, it is believed he is a blogger who mainly focuses on three categories. Politics, entertainment and sport.
According to the post sited on Facebook, he made a post saying that the president of the Republic claimed he would resign if the corona virus pandemic spreads above 500 infected people. Did anyone hear something like that?. Let's know in the comments. The pandemic has surpass more than 1000 infected people which means the president has made a promise he can't fulfill. The actual post made by the guy from the Bbloggs group can no longer be seen on the internet since he was forced to delete it but he made other statements. The poster on Facebook did not state them because of one or two reasons. Perhaps avoiding been arrested.
I once remember I made a post ahead of the election last year. I wrote that we should be careful of what we post on the internet. If we are not really sure of what we are posting, we should confirm before we post it. People read and took it but others turned a death ear to it. However, we believe this incident will serve as a deterrent to all of us who make such post.
And even if you make such post, know how to say it. Let's take a look at the post made by the Facebook user concerning the incident. The blogger arrested for publishing fake news.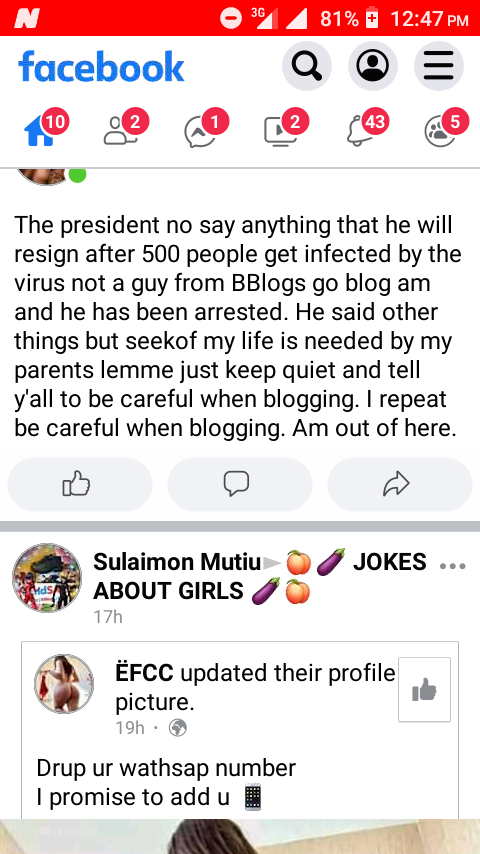 Eventhough nobody had said Anything concerning the issue but if you have heard anything like that share with us
Content created and supplied by: Beautiful_Vero (via Opera News )