The people of Northern region, specifically Yendi are celebrating the indigenous food of Dagbang at Yendi municipal.
Their focus is on the local made food especially "Tubani", how it is been prepared and the benefits of eating the indigenous food.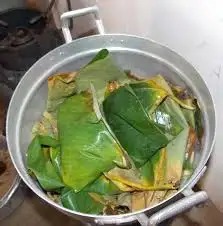 According to them, the "Tubani" is one of the most edible food that both the adults and the children can eat without any infections.
"Tubani" is a locally made food which is made of beans and cassava when both are grind into flour.
During the celebration process, the cooks made it known that the market for "Tubani" was gone down due to the preference of the youth for fried rice to the indigenous food.
They however said that "Tubani" is saved, good and healthy for all persons to eat because it is nicely made locally and they have never add magi and pepper to it during the preparing process.
Some customers have confirmed that the "Tubani" is very fine and also not costly as compared to fried rice and others.
This took place in Yendi today Thursday 18th March 2021, in the Northern region.
Content created and supplied by: Zy0z (via Opera News )