The world is full of mysteries and wonders. One may found it hard to believe but this event is true and happens at Akyem Nkwanteng.
It has been said in history books and we have been hearing about the gods taken their kids and sending them, treating and training them to become priest and Okonfuor in many places.
Today, after reading and watching the video you will witness it with you own eyes, how a baby has been taken by the river goddess at Akyem from her mother.
This is an account of a 27-year-old mother of 3, who woke up to only find a letter, bead and a strand of hair with white powder rather than her three months baby on her bed.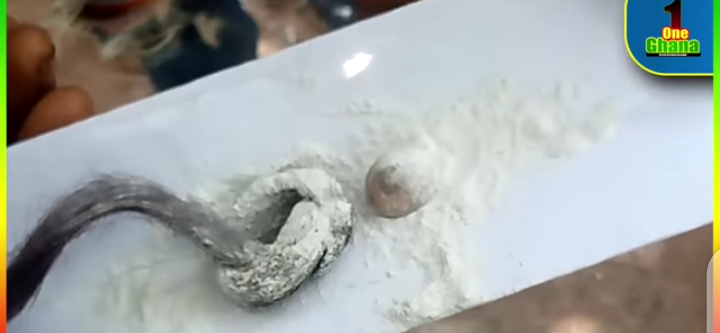 The name of this lady is Korkor and lives in Akyem Nkwanteng with her husband. When she found the letter and those thing on her bed she then reported it to the traditional heads of the town and when she was been asked about not knowing anyone who could do this, this is what she said;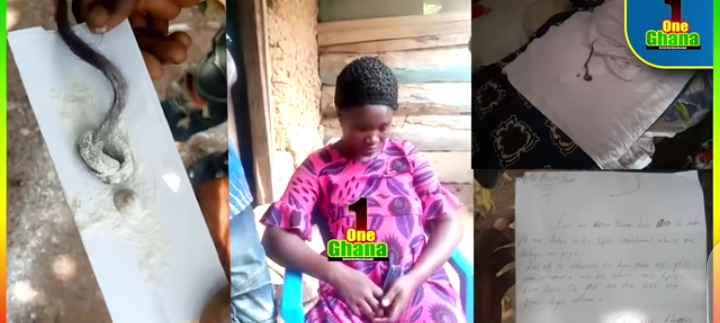 "A lady once came to me and told me to take good care of my baby and not maltreat her because the baby is her eye and everything to her".
According to Korkor, she does not know the lady and have never seen her in the town before.
The traditional elders seeing the things left behind, knew that this wasn't the doing of man but the work of the goddess of the land.
They then went and consult the chief priest of the town and the chief priest confirmed it to be that, the little baby was taken by the river goddess.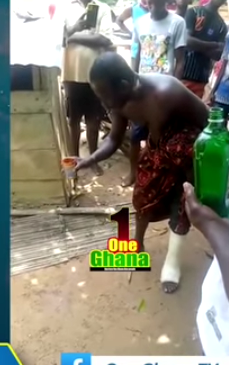 A libation was poured to sermon the spirit of the river goddess to show the whereabout of the baby.
The spirit first descend on a lady at the place but the spirit of the river goddess was to much for her, so she could not speak. Later the goddess spirit then descended on the baby's mom, Korkor and when she was questioned by the Chief Priest, she said;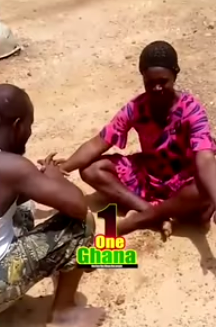 " Yes it is true I gave the baby to the lady and I have taken her back to train her. The lady did not come to me for her to get pregnant but when she lost her third child, she was always cry and wished to have a child so I gave her one and I have taken her to train her to become a great Priest and before the lady can see her daughter again then unless ten years later. She should not be worried or cry because the baby is in a safe place".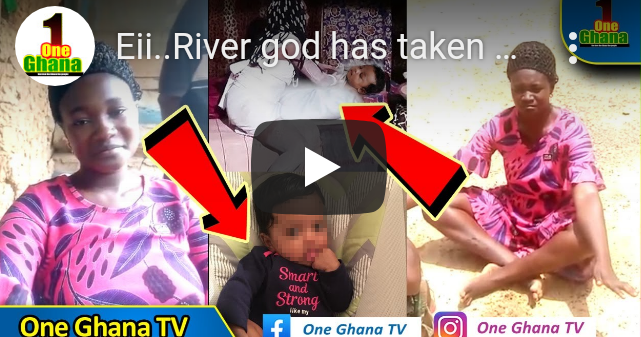 Below is a video evidence of the story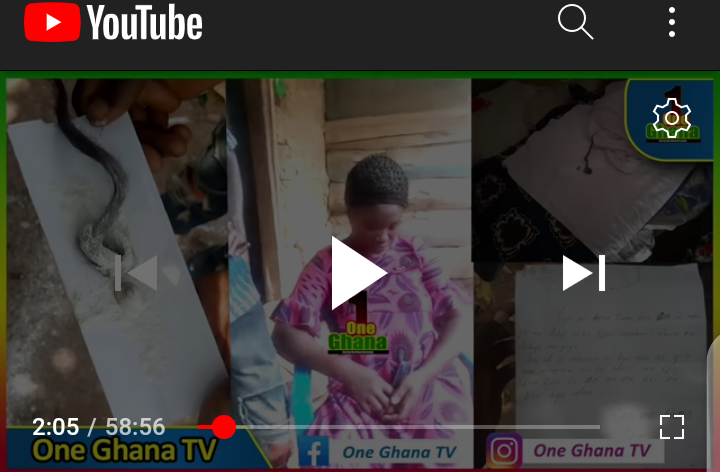 Content created and supplied by: Edifnews (via Opera News )