Wife sing praises as Family vindicates her from the murder of 44-year old man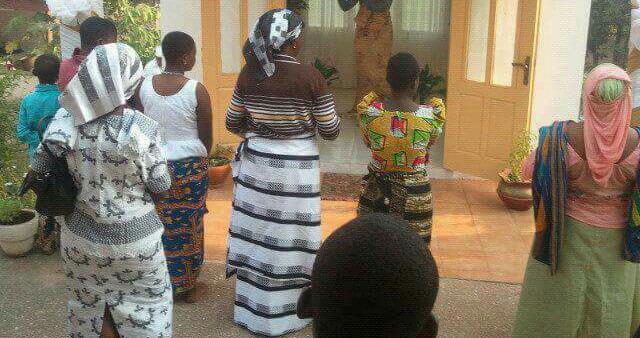 The life some women passes through at the hands of some people, after the death of their husbands, needs to be checked and regulated in this country. Pure hatred and jealousy is what Ataa Maame (Madam Owusu Birago), had endured since her husband's death in 2019. The family which was supposed to show love to the woman, blamed her for the death of Mr. Owusu. 
Mr. Owusu and Ataa Maame were happy living together in their four bedroom apartment, when death suddenly stroke their home. Owusu found Ataa Maame in an enclave in Tepa market, and decided to try his luck with her. The young woman at the time did not forsake her glory, and immediately agreed to the commandments of Owusu. They became officially one in 8 October 2000 at Sunyani, and never grew apart of each other. Ataa Maame was having troubles conceiving and couldn't do it after four years of marriage, but she never allowed her hopes to die in vain. 
She kept trying various kinds of herbal medicine, and she was lucky to get the best outcome in 2005. She laid forth a beautiful twin girls, and the hatred for her to give birth died instantly. A lot of people, mostly from her husband's family did not openly accused her of been a barren, but did so in her absence. Her delivery of the twin girls brought a whole new energy to her house, as everyone came to cherish her twins. One of the twins, the youngest, wasn't feeling well after delivery. She was given drugs to try but the mother changed the drugs to herbal medicine, when someone told her to try herbal drugs because of its strong effectiveness. 
Ataa Kakra died on December 2008, few days after their third birthdays on earth. She suffered from sickle cell complications. Owusu together with his wife, were consoled by the family and friends, in the painful demise of their daughter. The couple could not conceive again, and it became only one child, Ataa Deborah Owusu Panin. They have lived in peace ever since that painful death of their youngest daughter until, November 2019, when the husband died without a cause. 
Nobody understood the death of Owusu, and blamed it on the wife for poisoning him. The family did not do any due diligence of the incident, and gave the whole blame to the woman. They had just moved into their four bedroom house at Sunyani Italian base, when the sudden death of Mr. Owusu occurred. Mr. Owusu died on the 26 of November 2019, and was buried on the 8 of February 2020. Family pushed the wife out of the house she and the husband build, on the claims that it was her who murdered the husband for his properties, the house. 
The wife afraid of family embarrassment, could not go forward to anyone for help, and went back to her family house at Tepa. Family of the late Owusu Kwesi has since the 12 of February 2020, been giving unnecessary attacks to the widow, after they took the house from her. For all these years, nobody knew what killed Mr. Owusu until Monday March 1, when Sunyani Regional Hospital sent a postmortem report which went missing after the death of the man. In the report which was read to the family on Monday morning, confirmed that, he had sickle cell diseases which caused a rise in his blood pressure. The family agreed that the late father of Mr. Owusu was a sickle cell carrier, and was him who gave it to all to his children. But they haven't experienced one, after passing adolescence. 
Family paid a curtsey call to the wife Ataa Maame this morning at her family house in Tepa, to ask for forgiveness over their poor judgement. They handed back the house they took from her, which was been rented to others. Maame Ataa could not speak but rose to her feet and sing praises to her Maker, for redeeming her.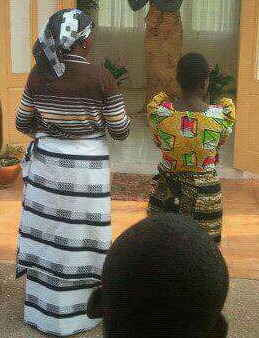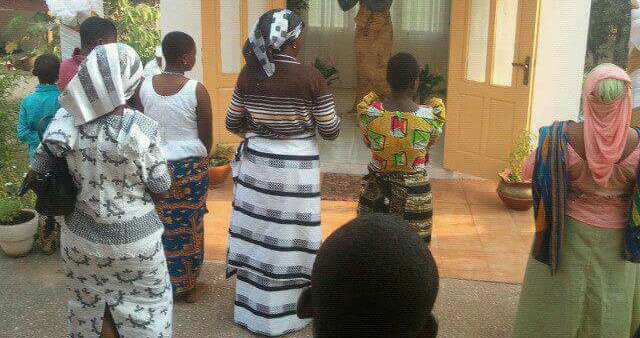 Content created and supplied by: RockyJDJones (via Opera News )