28-year old man lynched to death at New Daama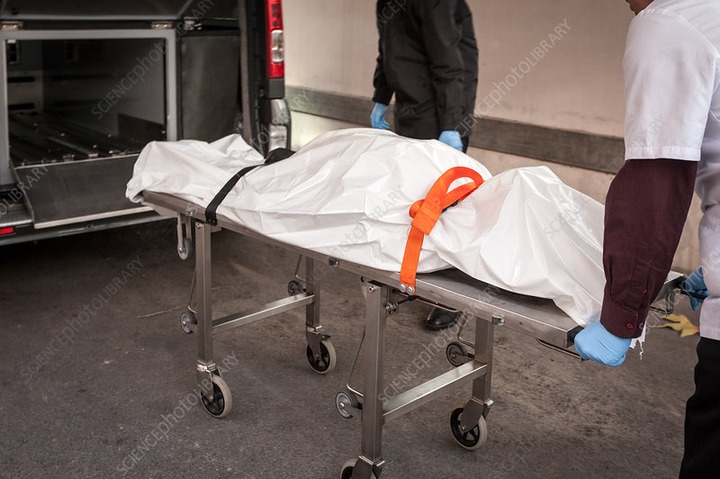 The ignorance of many people towards crimes and alleged thieves, is the cause of our problems in this country. The injustice given to others by people on the streets, is leading to a situation, which will make all of us unsafe on the streets. So far as people take you as an alleged thieve, they turn to lynch you with any weapons they have, whether you are a thieve or not. The injustice from the youth of New Daama, has caused an innocent man to lose his life, at the New Daaman health centre. 
Francis Duah, who is known as Koo Mosi because of his attitude, is man who takes pride in everything he does. Koo Mosi works as a labourer at farms, chop bars and other labourer works he might come across. He is mostly unemployed at times, because of the hassle involved in getting manual works these days. Koo Mosi after exhausting his weekend, was seen carrying a goat from an unknown location, to his house. Koo who was seen on Sunday afternoon with the animal, went home and tied the animal to his wooden kitchen. 
Koo was blessed by an aged woman, to go and weed her farm for her. Koo after weeding the farm on Sunday evening, came back to his house to rest. He wanted to kill his goat and prepare himself a soup, with the money he got from weeding the old woman's farm on Sunday evening, but he was too tired to do it. Koo woke up early Monday morning, when another woman came to call him, to help her pound her chop bar fufu. 
Koo was given some of the fufu, soup and money for his work done, on the Monday morning. Koo came back home and used the soup he got from pounding the fufu, to prepare the goat he got on the Sunday afternoon. Koo was eating the goat with his fufu yesterday, when Selina Ayuba came, accusing him of stealing her goat. Selina was given hints about Koo's goat, when she went outside crying for help, in finding her missing goat. Selina who didn't see Koo taking her goat, accused him of thievery and started making noise, calling for people to come to her rescue. 
Koo tried taking the goat meat from Selina, and she started running, shouting for help. Residents of New Daama, who heard the noise of Selina, came out to check and found Selina accusing Koo of stealing her goat. Able men who came from their various rooms to the streets, did not ask whether Koo was guilty or not, and started beating him with all sort of weapons. Some used bricks and stones, whiles others used sticks and firewood. Koo was beaten to death, at New Daama community centre. Koo was taken to the hospital when sympathizers saw him dying, he died on the way before arriving at the New Daama health centre. 
Sister of Koo, Mabel reported the situation to New Daama police inspector, but Selina was already there making complaints against Koo. Selina was arrested last night, to help with investigations into the case. Health officials at New Daama health centre confirmed Koo dead, when he was sent to the centre yesterday. Police has taken custody of Koo's body, where a postmortem will be conducted to determine what killed him. Mabel, Koo's sister refuted the claims from Selina that, the animal was hers. The animal according Mabel, was given to Koo by their uncle, because Koo was celebrating his birthday on the Sunday. Their uncle Opanin Michael, gave Koo the animal so he can use it to celebrate his birthday. Koo wanted to sell the animal but, Opanin Michael warned him not to sell but rather, to cook and enjoy it. 
Mabel blamed Selina for the death of her brother, because the animal wasn't hers but rather, came from their uncle. Koo may be rascal by the way he behave and dress, but he wasn't a thief as Selina made it seem. Mabel refuted claims from Selina that placed Koo as a thief, and branded Selina as the murderer who called for the death of her brother. New Daama police are waiting for postmortem report on Koo's body, to determine what killed him. Selina is still at the police cells cooperating with police on the investigation. 
Content created and supplied by: RockyJDJones (via Opera News )