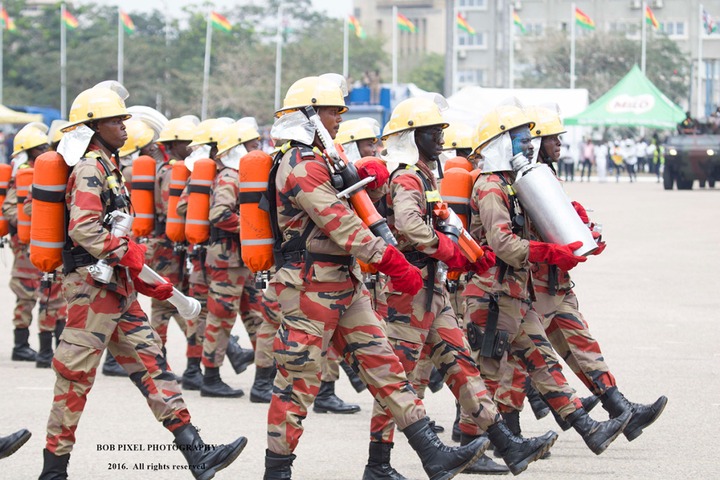 There was a massive bushfire from the Eastern, Western and Southern parts of Donkorkrom Agric Senior High School (DASHS) swept through the campus threatening lives and properties. It took the quick intervention of two security guards who invited some Firemen who arrived promptly and battled the infernos with leafy branches in many spots and saved the day. When an enquiry was made as to why they (fire service) came without the Fire engine, they said its because their vehicle had flat tire.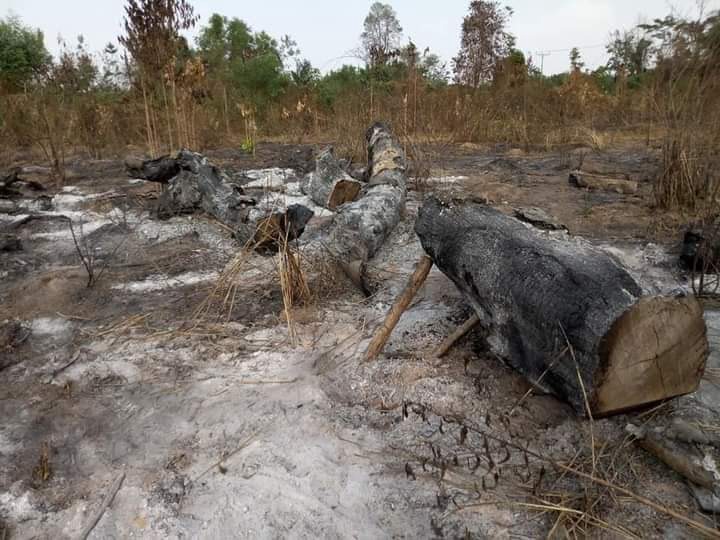 The fire actually burnt the dried grasses of the football, volleyball and handball pitches and got so close to the ICT Lab. The new classroom block and the new one under construction were actually threatened seriously but were saved by the Firemen. The Asst headmaster (Admi) joined the battle with the fire men and moved around to survey the damages and areas that need quick response.
With the extreme temperatures these days and the very dry environment makes fire outbreaks very likely, the cutting down of almost all the trees in our environment could partly contributed to this.
The cooling and windbreak effect that those trees had on the school are gone. Apart from the fire, another impending threat to the school infrastructure is the windstorms that come with the onset of the rainy season that will soon be with us.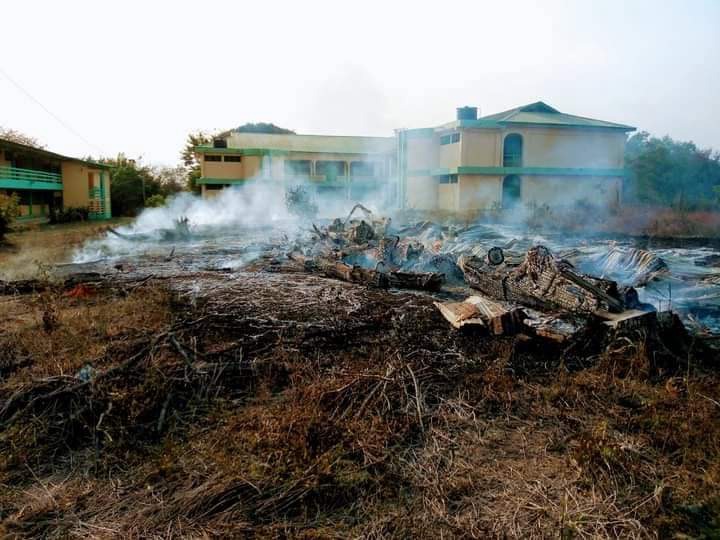 Content created and supplied by: BFXmedia (via Opera News )