The Bono Regional Police Headquarters have today, February 8, 2021 releases a press statement over a video circulating on social media involving a purported police man in a jubilant mood. This was posted on the official Facebook page of the Ghana Police Service (@Ghana Police Service)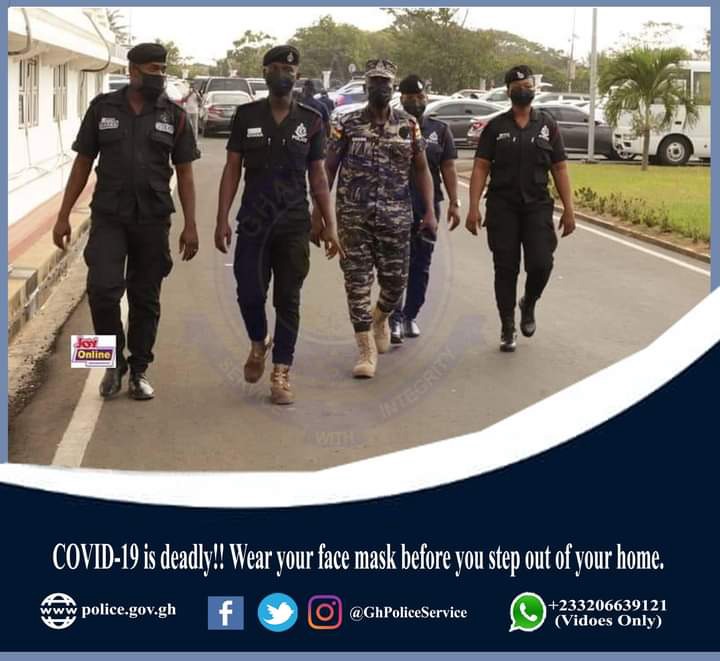 According to the text that accompany the purported video, the policeman was jubilating over his promotion when someone dropped something into the disposable cup with drink in his hand. This, the text claimed subsequently killed the police officer.
However, in reaction to the purported video, the Bono Regional Police Headquarters in a statement signed by Baba Saanid Adamu, Assistant Commissioner of Police, Deputy Regional Commander who signed for the Regional Commander indicated that the Command disassociate itself from the video circulating around. "The Regional Police command has intercepted the video & upon careful observation of the video there is no police man involved", part of the statement read.
The ACP went further to reveal that "even though the Commannd has lost an Inspector by name Fred Armah of RCID, Sunyani, the health authorities at the Regional Hospital has confirmed that his death is Covid-19 related."
The Command has therefore cautioned the "public to stop circulating this fake information as there is no proof. Below is a copy of the statement.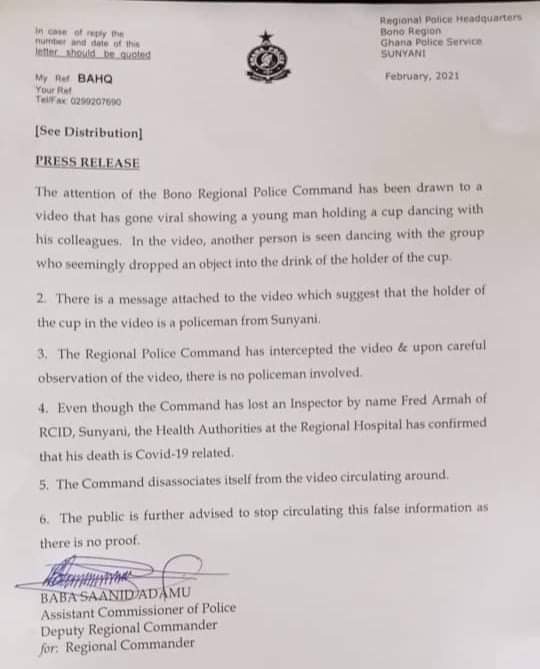 Content created and supplied by: PoliticalNewsRoom (via Opera News )