Leonarda ciancuilli was hated by her mother because she was a product of rape. She attempted suicide twice due to her mother's hate.Her mother cursed her when she married an old man who was an office clerk instead of a rich man.Leonarda as superstitious as she was believed her mother's curse was manifesting in her life when she got arrested for fraud.She went to two fortune tellers who said she would have a grim future. One told her she saw her being a criminal assailant and imprisoned. The other also told her something similar.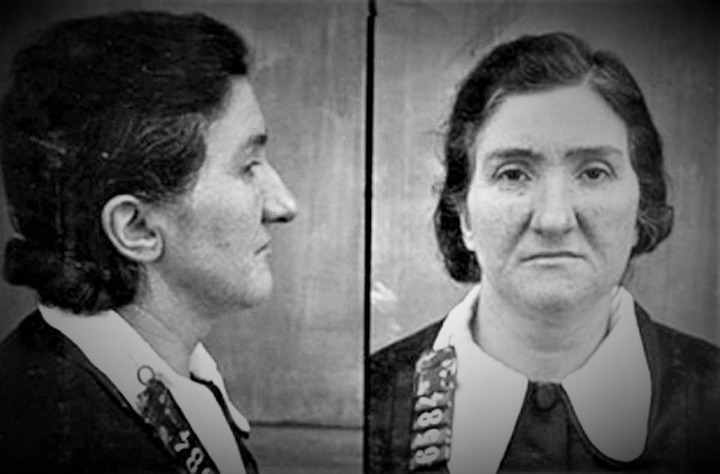 Leonarda cianciulli.
Leonarda got pregnant 17 times.10 died while very young,3 died from miscarriage and 4 survived to grow normally.She really loved her 4 children and got very protective over them and made sure nothing bad happened to them and no harm will come their way.
Her eldest son Giuseppe who was also her favourite left to fight for Italy's army in WW2 in 1939. She got scared her son would die in the war so she began making sacrifices...human sacrifices which she believed would protect her son.
Leonarda had a shop where she sold soap and tea. She also told people she was a fortune teller. People believed her and a lot of people were going to her shop for her to tell them their fortunes.He was known as a loving mother,kind neighbour and a fortune teller so she took advantage of that impression.
In protecting her son in war,she got arrested one day when people started disappearing from the town and a bad smell coming from inside her shop.She ended up confessing.
She told her neighbor/client Faustina Setti that there was a man in another town that she was destined to be with. She convinced Setti to write notes to her friends and family telling them that she went to find her love and that she was alright (these were to be sent after she arrived in Pola). When Setti revisited Leonarda to pay her, she was drugged and murdered with an axe, and Cianciulli collected the cash. The first victim of sacrifice, Cianciulli cut up her body and dissolved it, and used her blood to bake tea cakes which she served to houseguests and her family.
The same actions were taken against victim number 2: Francesca Soavi, another client who was told a teaching job would be found for her in another town.Her body was also baked there dead body into cakes and feed them to her neighbours.
Once again, Cianciulli pulled the same trick on victim number 3: Virginia Cacioppo, a soprano opera singer looking for work as a secretary to an impresario. However, her body was used even further than the other two– her flesh was melted down and made into soap that Cianciulli shared with guests, neighbors, and her family.She confessed her body was very "sweet".The murder and use of Virginia is what earned her the nickname, "Soap-Maker of Correggio
her cooking utensils.
She was sentenced to 30 years in prison and 3 years in probation.She wrote how to turn a human body into soaps in prison in her memoir.It was titled,an embedded soul's confession.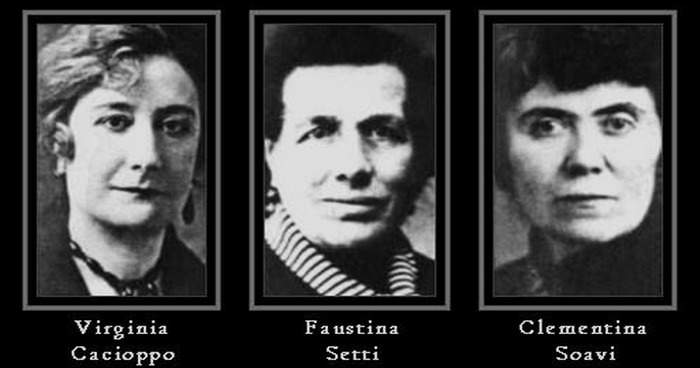 Authorities and other people were skeptic she did it alone without anyone helping as she was old so she was taken to a morgue to prove she did it alone and she cut a corpse into pieces under 12 minutes which horrified everyone. She died in 1970 while in prison. She was 76.
Little is known about her eldest son but it is known that he survived the war that killed a lot of people. 
Did he survive due to her mother's sacrifice?
Content created and supplied by: Coastofgold (via Opera News )