A policeman has been suspended from the police service after he was caught kissing a lady in public who had flouted COVID-19 protocols.
The world is fighting the fearful and deadly coronavirus which has destroyed the lives of many citizens accross the continent and some are even in serious conditions at the various hospitals.
Furthermore, there are some protocols published to help prevent the spread of the virus which has been announced by the World Health Organisation (WHO).
Unfortunately, a whole policeman has been suspended from the police service for kissing a lady who he arrested and was going to be fine for disobeying a COVID-19 protocols.
In the viral video sighted online, the police man was seen banging lips of a lady meanwhile the lady breached the COVID-19 protocols. The lady gives him a kiss bribe so that she would escape the penalties in disobeying the protocols. This so heartless and cruel, how can you stoop too low as an police officer.
Base on the media, the unidentified policeman was asked to leave the police service temporarily as they investigate the case by the Peruvian Capital Lima.
Can this shocking news happen in Ghana my people?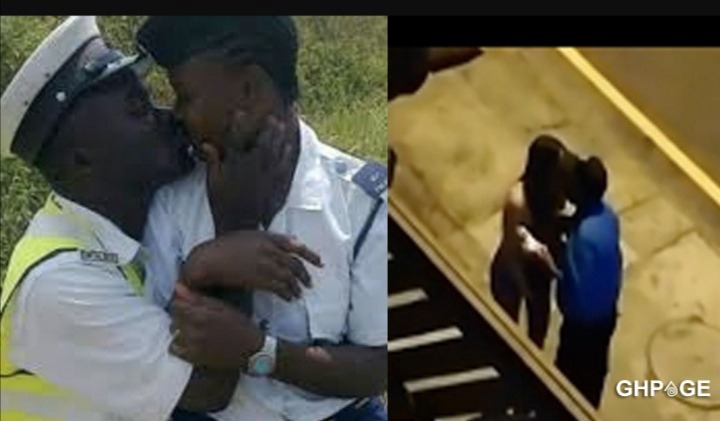 Content created and supplied by: Cyrusta (via Opera News )