The Ghana Police Service have resumed the posting of daily security tips to sensitise citizens on basic measures to keep robbers away from their homes.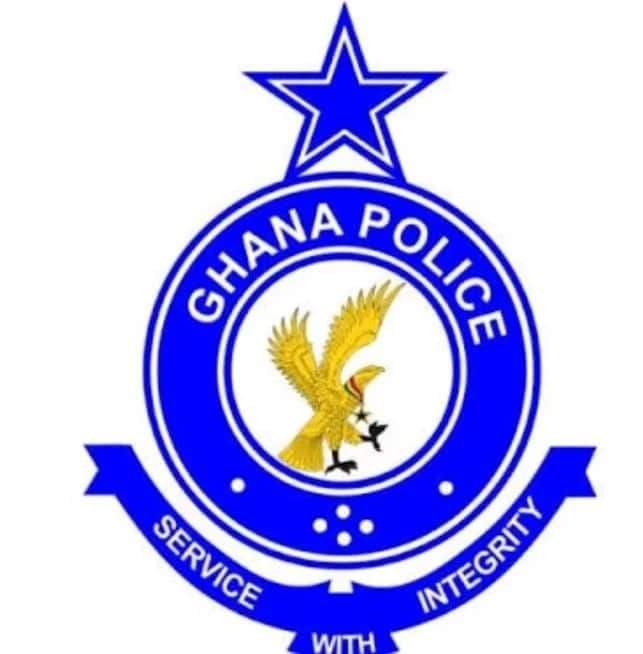 This initiative for public education started long ago but was suspended to undertake the public education on adherence to the COVID-19 safety protocols.
However, in a post on their official Facebook [email protected] Police Service on Wednesday 10th February, 2021 the Police announced that they will resume posting of the daily security tips starting from Thursday February 11 so as to help citizens stay far from robbery as incidence of robbery and attacks have risen of late.
The post read "Hello Family, we will resume the posting of The Daily Security Tips starting tomorrow, 11th February 2021, at 5:00 am. We suspended it to enhance the public's concentration on the wearing of Face masks. We are hopeful that you are sharing with family and friends, the need to protect ourselves from COVID-19. Thus, we will combine your favourite Daily Security Tips with the Mask Enforcement Education. Stay safe from crime, stay safe from COVID -19."
On Thursday 11th February, 2021 the Ghana Police shared the first security tip. In a well branded flyer posted on their official Facebook page, the tips include illuminating your surroundings with light to brighten the place and also make it inhabitable for robbers. With "Covid-19 is real. mask up.stay aleart", at the bottom.
Below is the flyer as posted.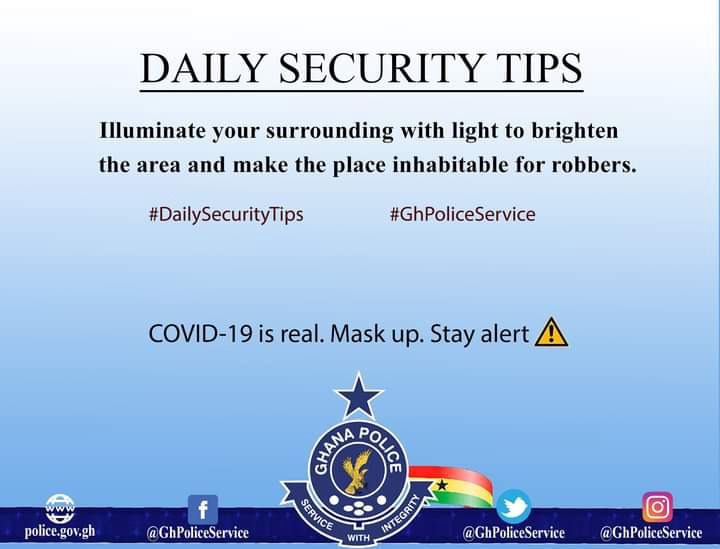 You can visit the page of Ghana Police Service on Facebook through the link below.
https://www.facebook.com/GhPoliceService/
Content created and supplied by: PoliticalNewsRoom (via Opera News )