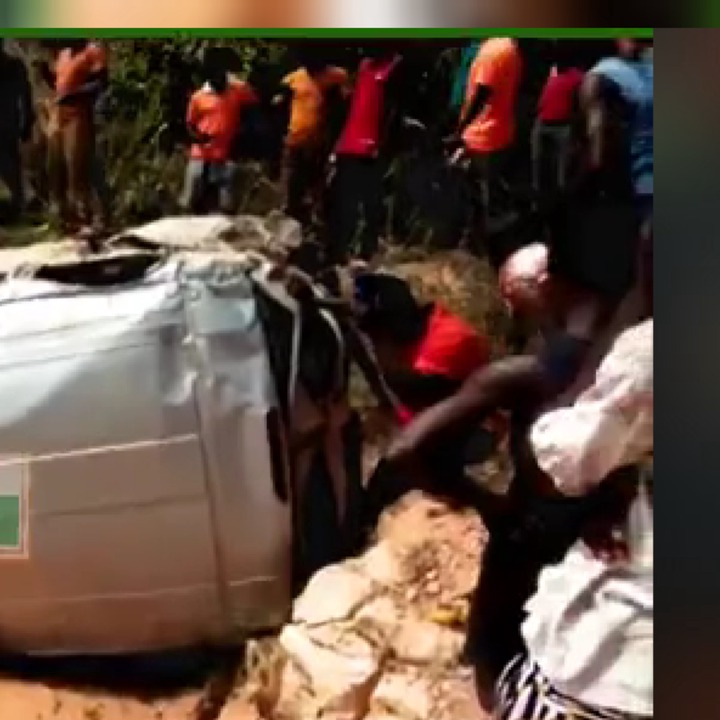 A commercial Ford with registration number GS 5986-20 which loaded from Tarkwa and was heading towards Kumasi crashed into a galamsey pit, leading a tomatoes seller to have lost her life at the spot, while several others sustained various degree of injuries as it's uncertain whether some of the victims have sank.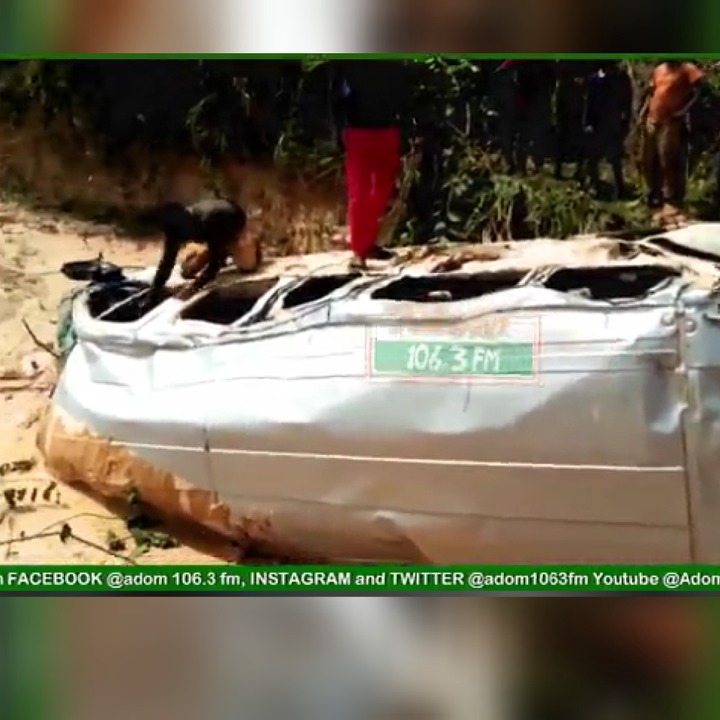 The incident occurred in the late hours of today, Tuesday February 9, 2021 at Tarkwa-Kumasi road around 16:48GMT.
According to some of the survival victims, on their way, the driver received a phone call, while on the phone, he tries to have overtaken a vehicle ahead of him, all of a sudden, he lost control of the steering and veered off the road leading the vehicle to have somersaulted multiple times and finally landed into a mud pit.
The pit is full of muddy, as the car was gradually sinking, quickly people around managed to rescue some of the victims before the Police with the Fire Service Personnels arrived, rushed them to Tarkwa Government Hospital, where some are said to be in critical condition and gradually receiving treatment.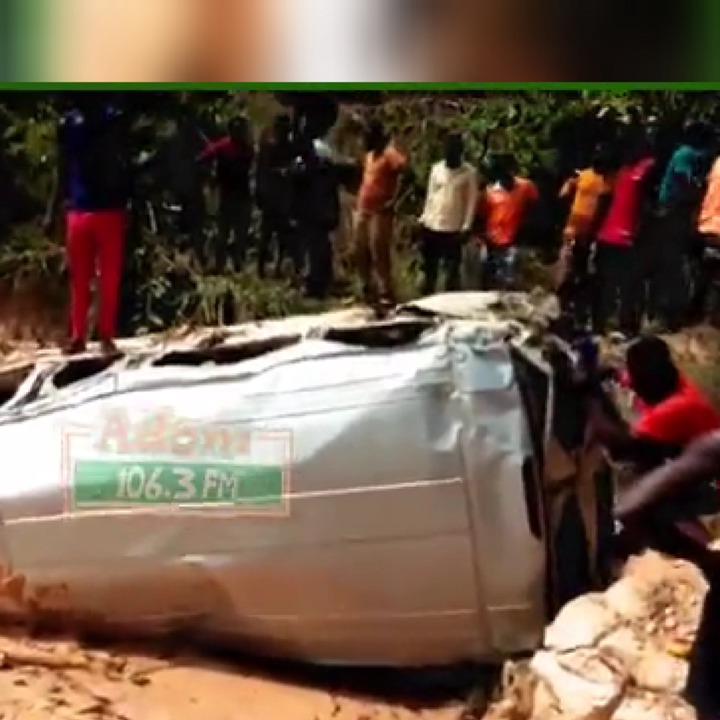 Unfortunately one person as it stands now, couldn't survive the crashed, she gave out the ghost at the spot, meanwhile it uncertain the total number of passengers who onboard the car.
Before going to the website to file this report, efforts are underway to lift the vehicle from the pit.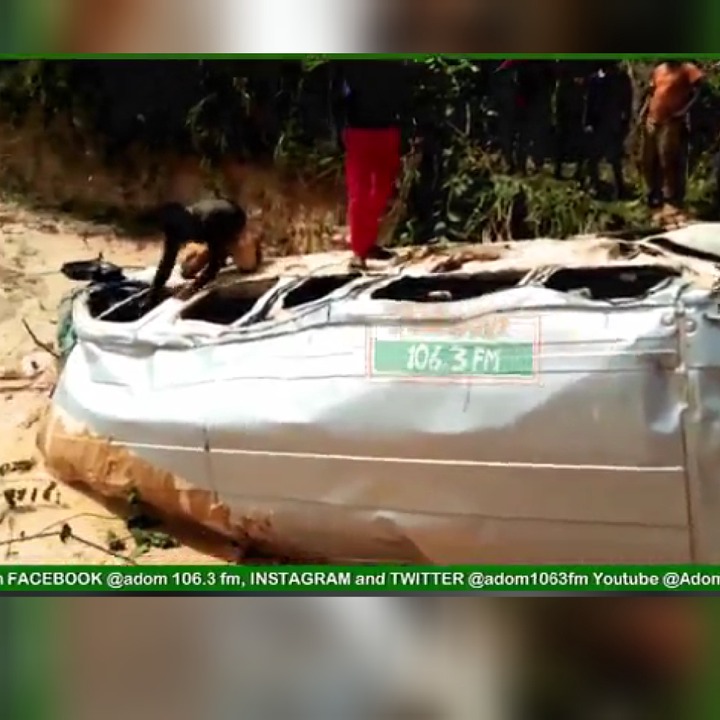 Content created and supplied by: Wolibismark (via Opera News )