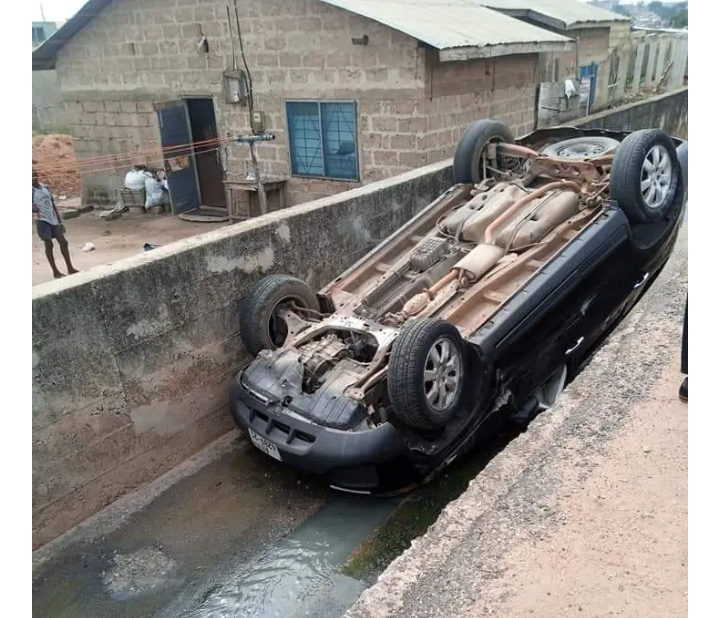 Road accidents in Ghana seem dormant in Ghana now since the beginning of this year, but just recently, a salon car has been involved in a minor accident in Kumasi. It is believed that, the driver of the salon car lost control and therefore got into a gutter, near affordable housing, at Ayigya in Kumasi.
It is believed that, there is a sharp curve in the area so all incoming vehicles slow down in order to get over the sharp curve successfully, but according to reports, the driver of this salon car did not slow down but was with a little speed and had no knowledge of the nature of that sharp curve.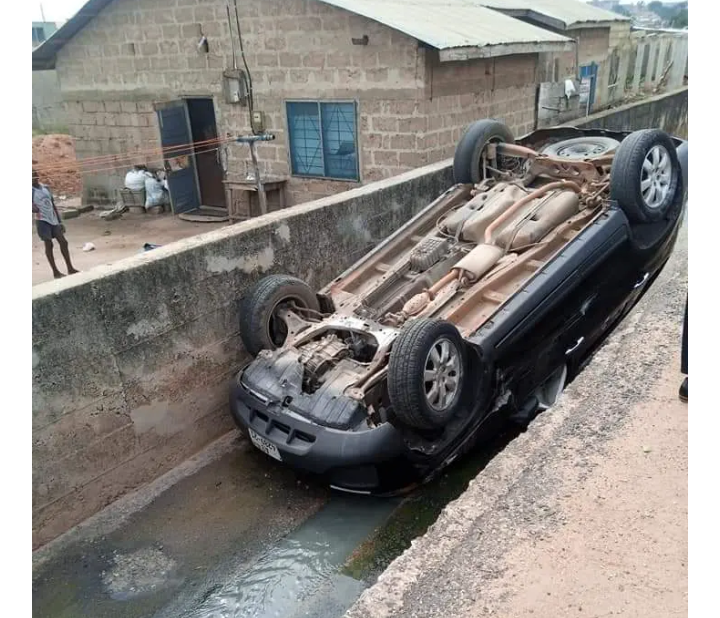 Due to the nature of the curve, he lost control and the car somersaulted and ended in a nearby gutter. It is believed that, there were three people in the car, and they are in a critical condition, and have been taken to the emergency unity of the Komfo Anokye Teaching Hospital for treatment, but their conditions are very serious.
Share this to keep others informed and comment below.
Content created and supplied by: OKKNEWS (via Opera News )