Man commits suicide over stolen bags of rice at Atimatim
A WALL officer with the Atimatim branch, has taken his own life over allegations of his involvement in a stolen goods, which was meant for donations to disaster victims. Yaw Preko who got into the job from the retirement of his boss Mr. Aboagye in 2016, was not only met with bad luck but disgrace and humiliation after taking the job. Mr. Aboagye was a boss with the Atimatim branch who went on retirement in December 2015, and in his absence, replaced Yaw Preko to fulfill a vacancy when the deputy operations manager was appointed as the next box. Yaw who was a degree holder was the driver of Mr. Aboagye, until his retirement. 
Yaw after starting his official duties, became the subject of accusations anytime something went missing. He was in charge of taking stock, and it was reasonable of holding him accountable, when something went missing. Yaw in 2019, lost three boxes of cooking oil, which was meant for donations. He again lost eighteen 5kg millet bags which was meant for another donations in early 2020, and all hands were directed to him, for selling the goods and coming up with fabrications. He continually checked the stocks, became aware of his surroundings, but the goods kept missing. Whoever was in charge of taking the goods, did so with technical support which evaded Yaw's attention, every time something went missing. 
When the introduction of ban on movements were set in place to restrict people in 2020, so the state can manage the crisis, the WALL group sent several goods across the country to be distributed to the vulnerable which were affected by the restrictions. Over seventy bags of rice and other ingredients were given to Atimatim branch of the WALL group to distribute throughout Atimatim and it's environments. Yaw was the stock distributor and he was in charge again, for this particular project. Out of the Seventy, twenty-five were not accountable after their operations, and no one knew where the goods were kept. 
The millet and cooking oil smugglers, did it again and it was twenty five bags of rice which went missing this time, from the seventy bags stocked. Yaw was to be blamed and management couldn't allow this to go, without involving the police. All hands were directed to Yaw, when traces of the bags were found in the market with market women, who were selling it at 160 half bag and 320cedis for the full bag of rice. The twenty five bags of rice which went missing, was been sold 320cedis per bag in the market, which accounted to 8000cedis for the all the bags stolen from the Atimatim WALL stock house. 
Yaw was arrested in December 2020, and he spent almost two months in remand, before the case was left unsettled. They freed him and he was allowed to go, when religious leaders and well known people closer to the management, pleaded for his release. Yaw was released on 18 February 2021, and the case has since not been called again. Anywhere he passed, whether it was closer to the office or not, some group of people who were believed to be hired by someone, directed insults on him for stealing their rice and called him names upon names. 
When one of the women who was teasing him was cautioned to stop, she categorically called him a good for nothing man who was interested in directing company products to market women, and whether the statement was true or not, it was never investigated. Yaw Preko could not take the pride of insults he was receiving, and jumped into the mano gutter and killed himself this morning. He was seen standing behind the gutter around six in the morning, and people thought he was taking a piss or something, not knowing he was planning to murder himself. The body has since been taken to the Nimoh Mortuary at Atimatim, whiles police takes over investigations with NADMO officials, who rescued the body before the police got there.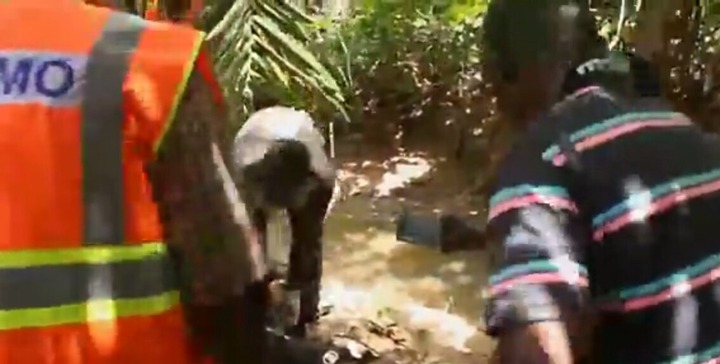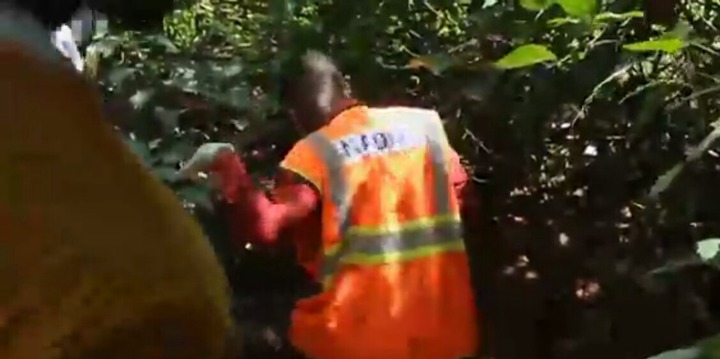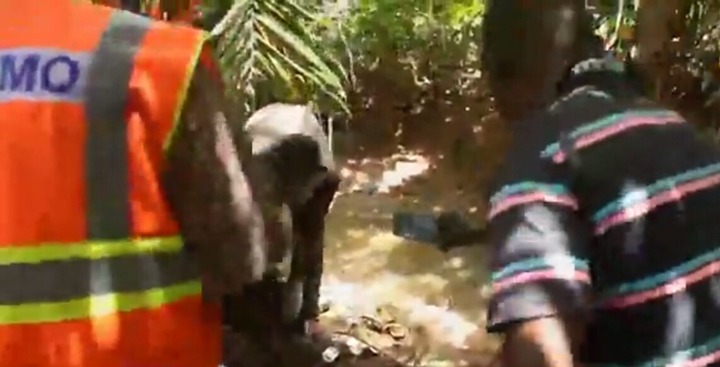 Content created and supplied by: RockyJDJones (via Opera News )