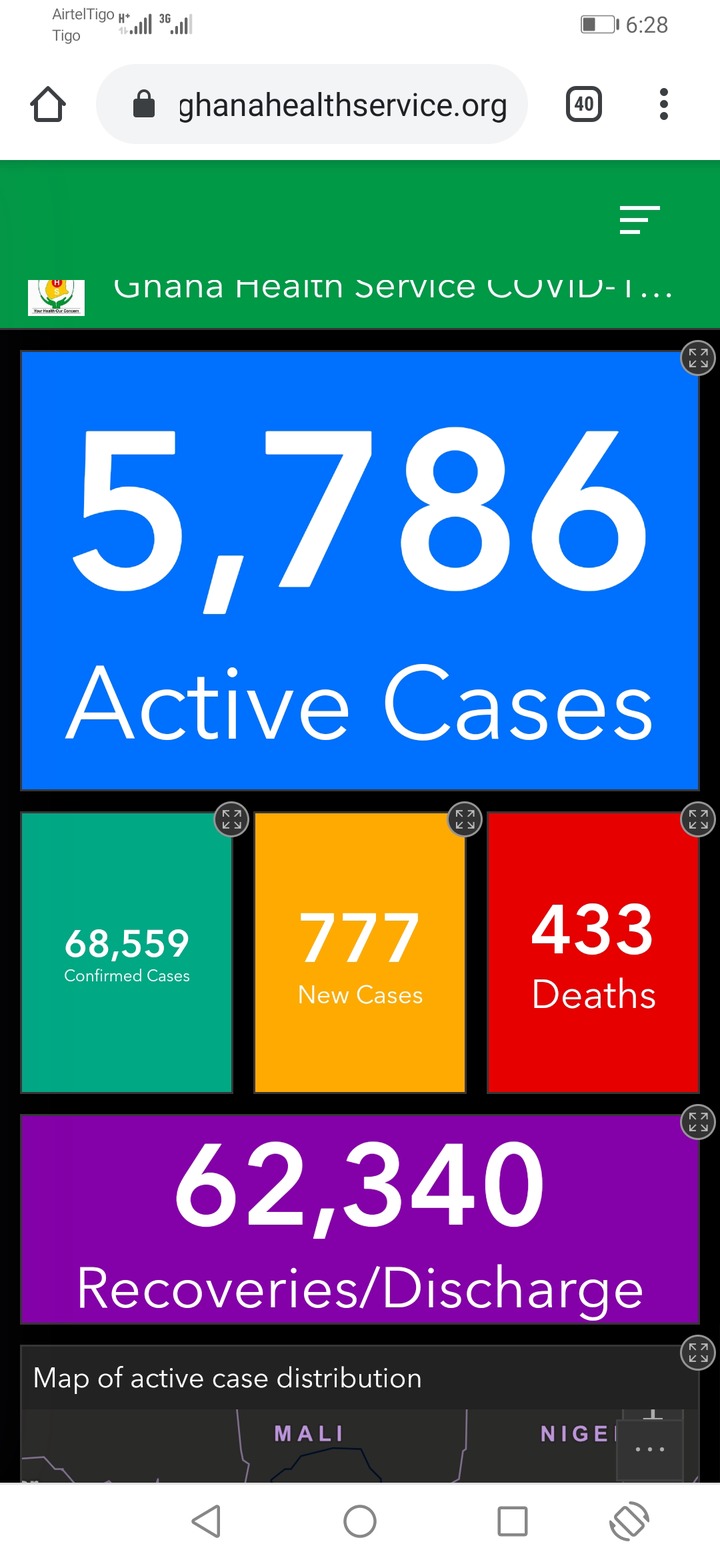 Ghana is recording more Clovid cases across the country. The number of active cases a day is above 700
The President of the Republic of the Ghana, Nana Akufo-Addo 5 days ago banned certain occasions across the country due to the rise of covid-19 cases.
With the lockdowns and other restrictions on movements throughout last year as a result of covid-19 notwithstanding, 2,500 Ghanaians perished in road accidents, out of which 1,005 were through motorcycles.
Meanwhile, the nation is currently in a fear-grip because of covid-19 which is though deadly and a cure hasn't yet been found, hasn't killed up to 500 Ghanaians, for the same one year period it has been with us.
With almost all such hellish road accident always occuring at nights, it's obvious they are as a result of human errors through tiredness, poor sights and outright undisciplined characters behind the wheels.
The UK variant which is 70% more transmissible is here; trotros/taxis and all other public and private commercial transports are operating at full capacity; and churches are in full gear, with a populace that have vowed to throw caution to the wind in respect of adherence to covid-19 safety protocols.
I very much appreciate the tight rope HE Nana Addo Dankwa Akufo-Addo really has to walk, in balancing safety and general wellbeing of Ghanaians, with ensuring the economy doesn't slip into an uncontrollable tailspin. But, I know last Sunday announcement is a warning for Ghanaians to reform, else, total lockdown.
We must observed key protocols to avoid this dangerous virus which is killing people and also affect the economy.
Content created and supplied by: Columbus14 (via Opera News )