No matter what you are passing through suicide is not the solution. One needs to know that life is in phase by phase, today may seem bad but tomorrow will good. If young Olamide has known this she won't have taken her life.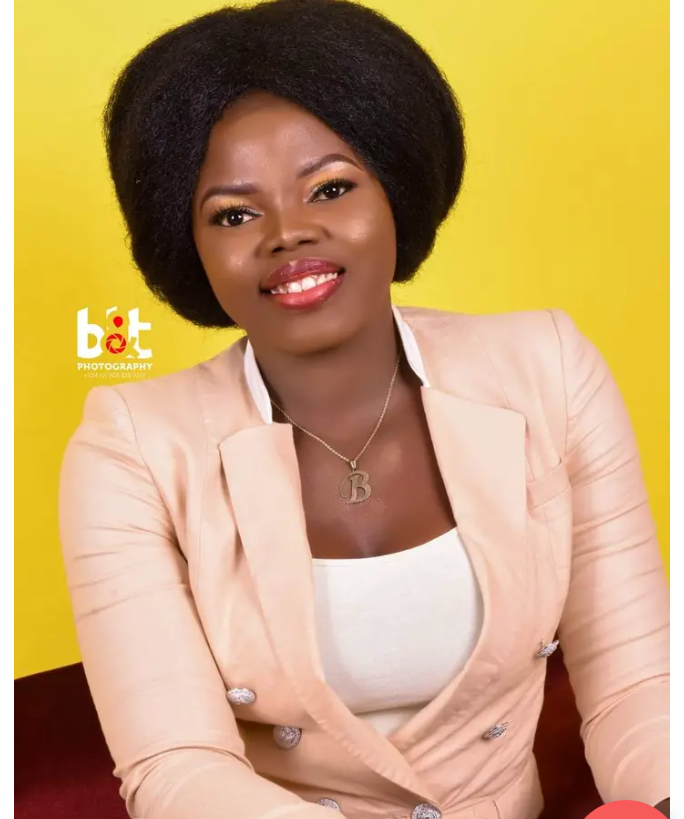 According to the post drop by Olamide friends on Facebook, they are in mourning after their dearest friends left the word. Olamide's death was trending on Facebook after the news broke that she had allegedly committed suicide. And which made many of her friends send her a goodbye message on Facebook.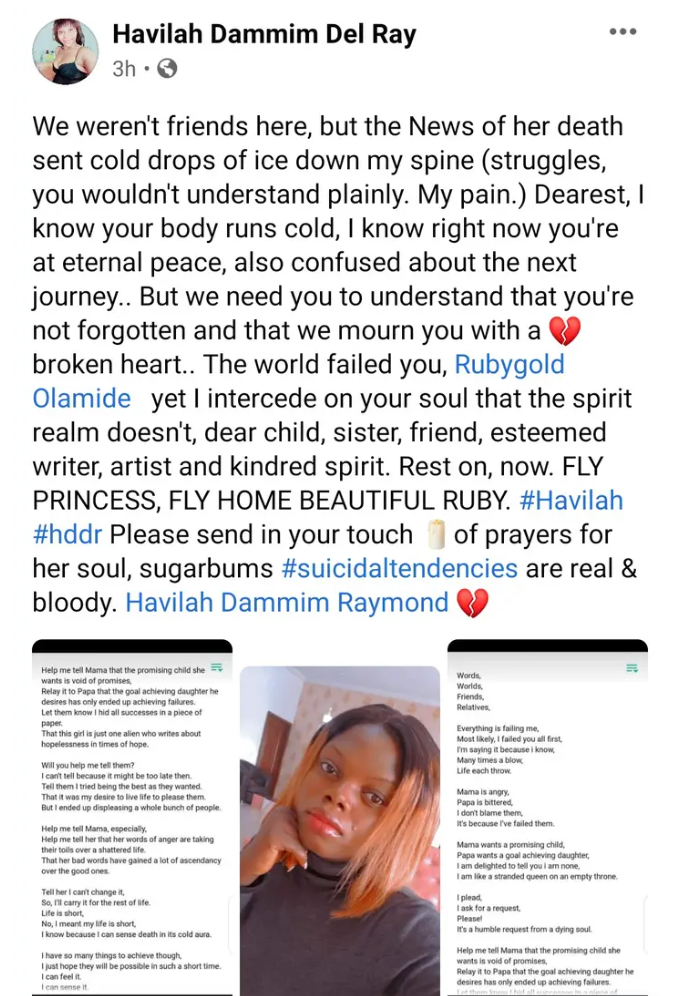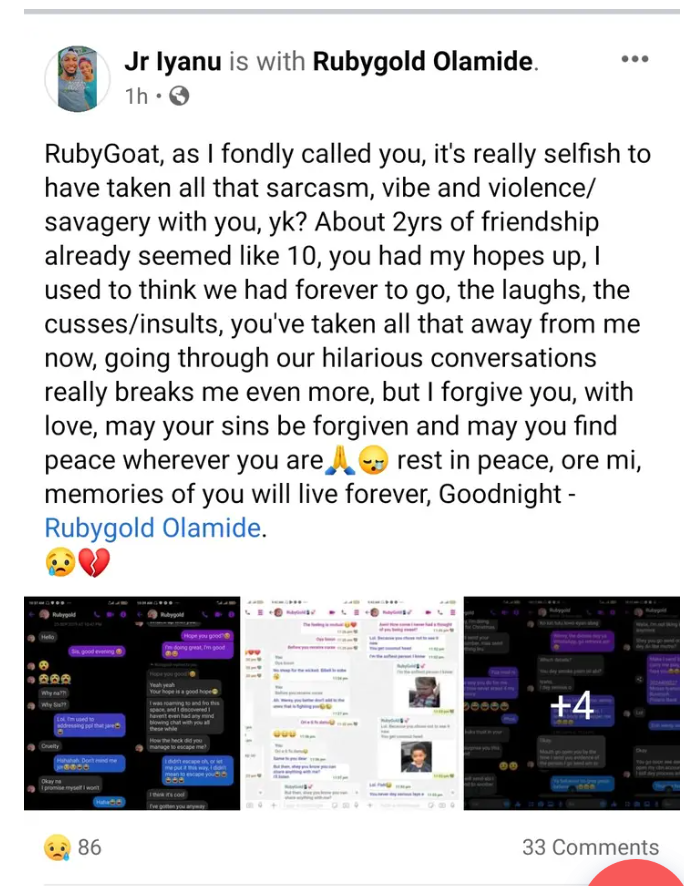 The sad thing about her death was that few hours before then she had to share some disturbing posts about death and which many did not pay attention to. And only God knows if she would have changed her mind if she had been comforted and advised before she made that decision to end her life. This is indeed sad news to hear, but we pray that may God forgive her sin and granted her peace.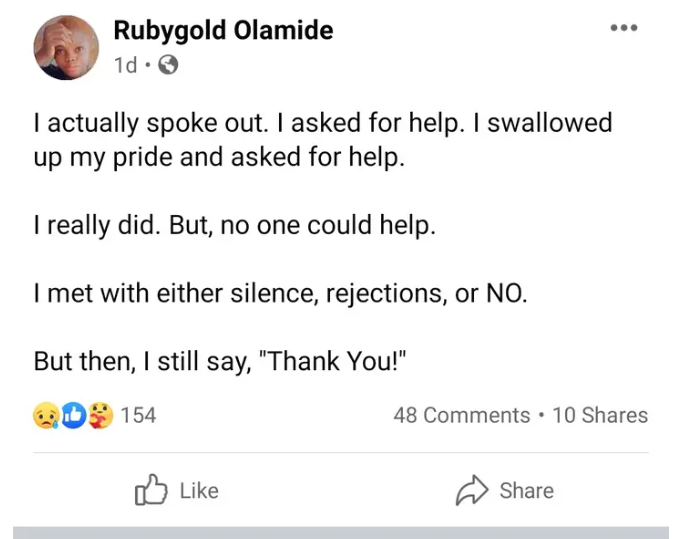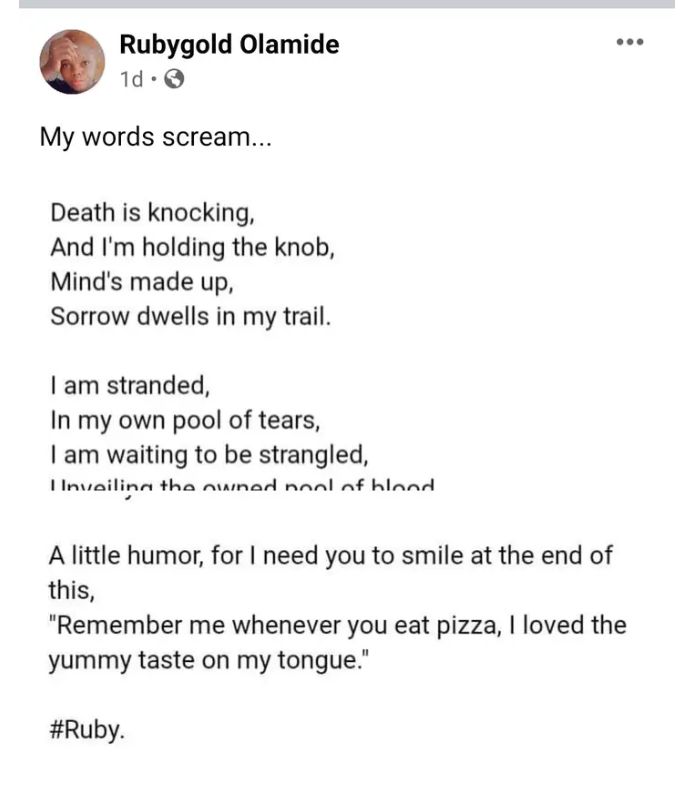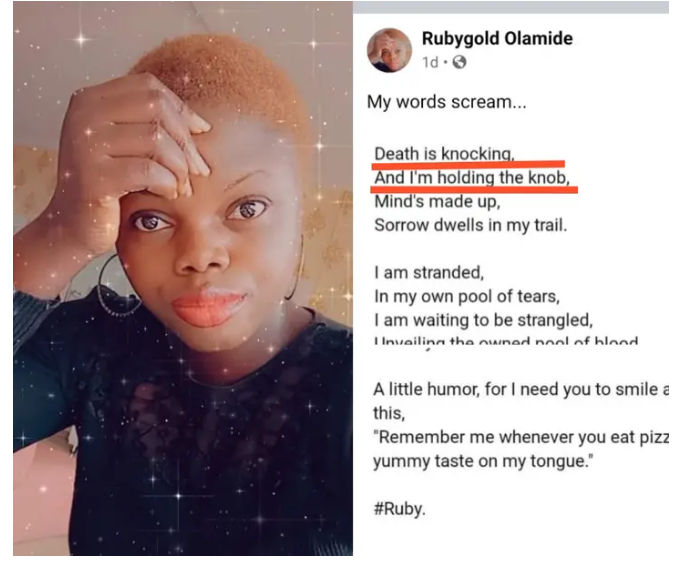 Let hear your thoughts in the comments section below 
Content created and supplied by: Safetyblog (via Opera News )