One has been fatally wounded as Four People are involved in Motorbikes accident today, at Jinjinabani Community in the Bimbilla municipal, in the Northern Region.
The victims were using three separate Motorbikes and they were all coming from different directions.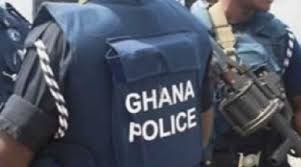 One was leaving Jinjinabani community, heading towards Bakpaba whiles the other two Motorists were entering the community.
The accidents took place at a curve on the road. The first Motorbike among the two that were entering the community managed and escaped the accident but the second Motorbike crushed with the one leaving the community.
The Motorist who was leaving the community had a fracture on his leg, his ankle and his mouth is full of blood.
But the other motorists are not injured, not even bruises at all.
The victim is carried by the Motorking to the Yendi municipal hospital when he was not able to sit on the Motorbike.
According to those who witness the incident, the two Motorists who were entering the community did not follow the right direction and have therefore caused the accident.
This accident occurred today, Monday 15th February, 2021 at Jinjinabani in the Bimbilla municipal in the Northern Region.
Content created and supplied by: Zy0z (via Opera News )