Hebrews 5:7
"In the days of His flesh, He offered up both prayers and supplications with loud crying and tears to the One able to save Him from death, and He was heard because of His piety."
Brethren, money can never buy life, this was a statement made by bob marley. Today you are awake, tomorrow you can be lying flat and lifeless, it is only the grace of God that has been keeping us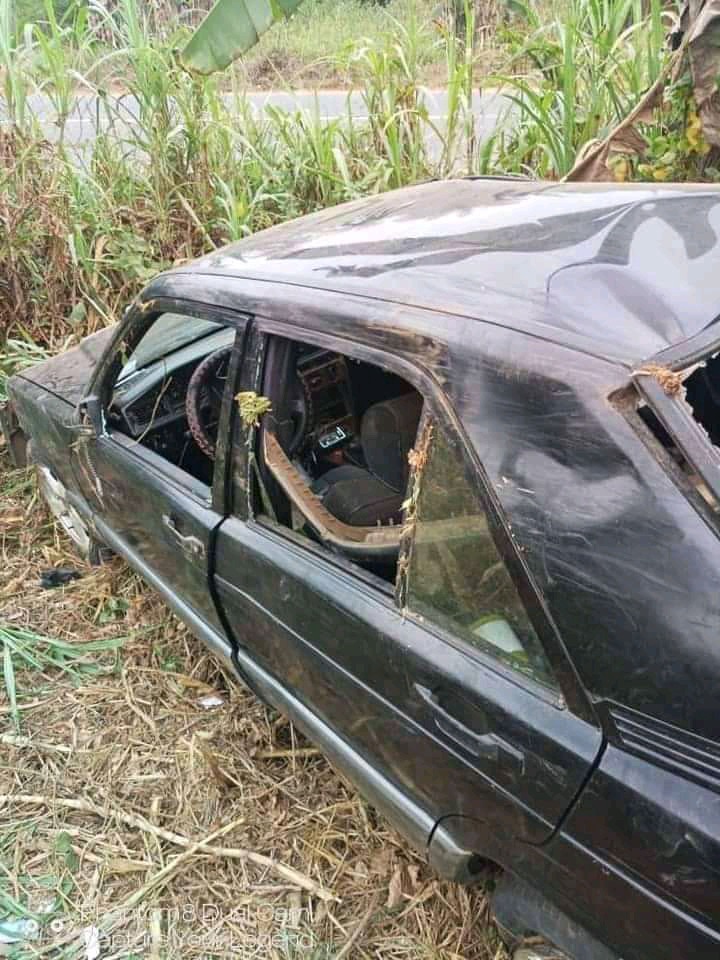 To many Christians, untimely or premature deaths are not ordinary deaths. Many believed that there are spiritual causes or tones to this type of death. In fact, one of the ways through which untimely deaths usually come to people are accidents. Accidents are responsible for a large percentage of untimely and premature deaths globally.
Whenever you go to a pastor telling him you want to embark on a journey the first thing he will tell you is to pray and cancel any spiritual force that will cause accidents, Journeys should not be taken for granted because in a second you can be gone for good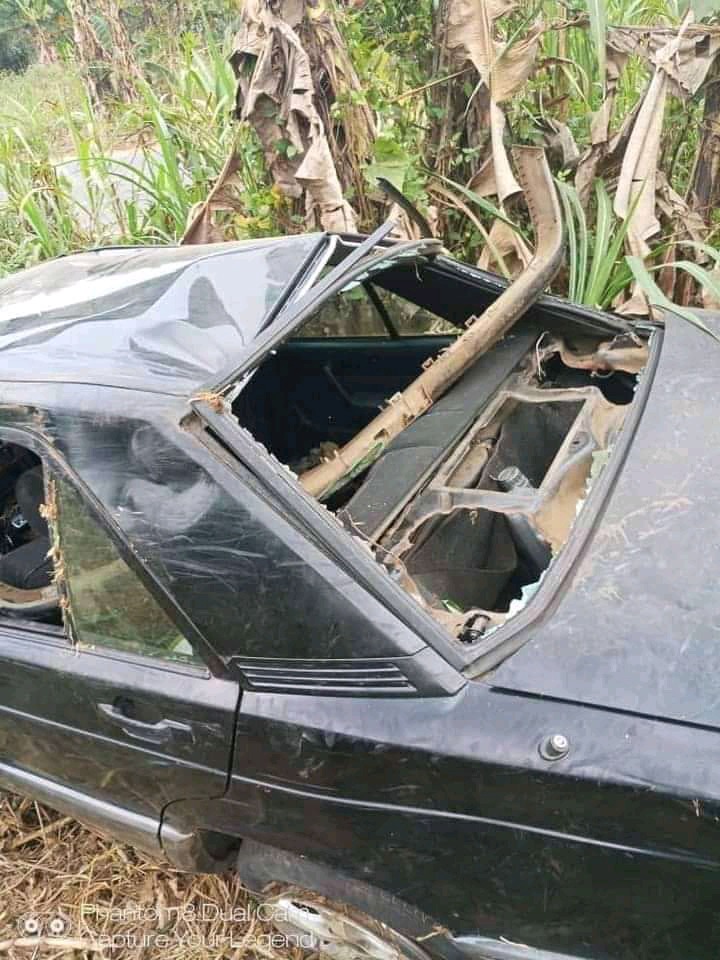 There is a viral photo on social media of a pastor who got involved in a car accident and escaped unharmed with his wife. A lot of people have been reacting because how could someone's car somersault 5 times with his wife and they both survived.
It was great news that proves the faithfulness of God as the pastor came out unharmed with his wife.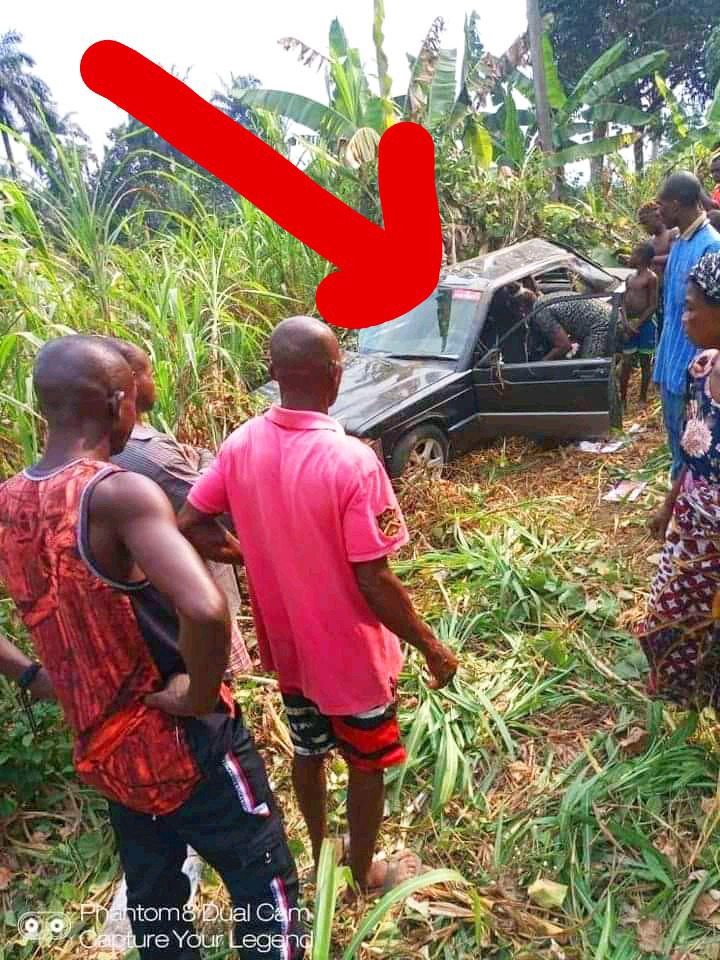 The pastor however said something strange when testifying about the incident.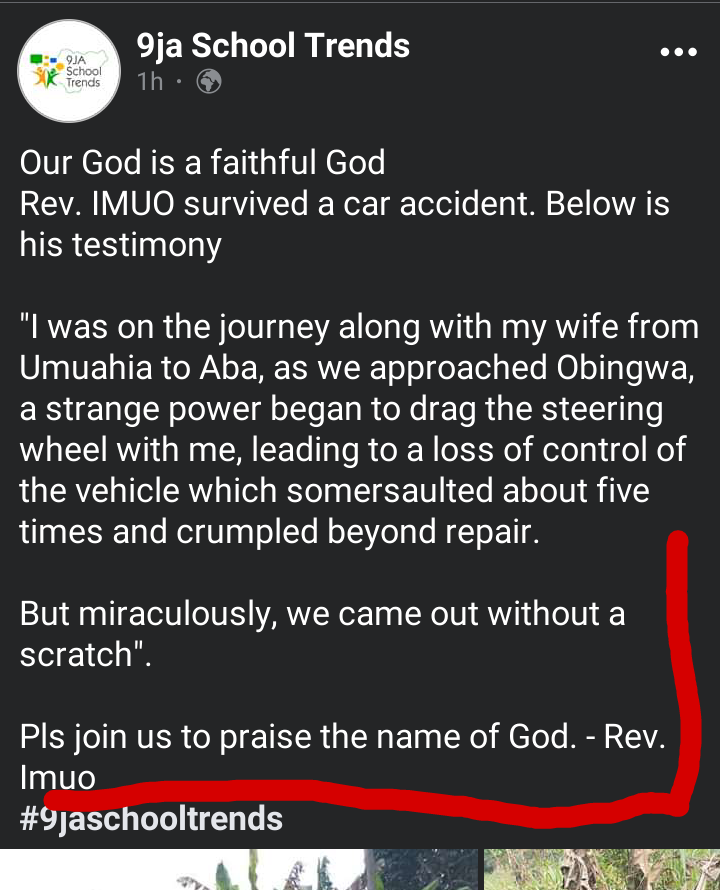 In his testimony, the pastor revealed that some strange force or power was dragging the steering wheel and that's how he lost control of his vehicle and somersaulted 5 times. I'm still surprised in how he survived. 
The statement from the pastor shows that the accident is not any natural accident, it has something to do with some mysterious or spiritual powers. 
Rev. Imuo and his wife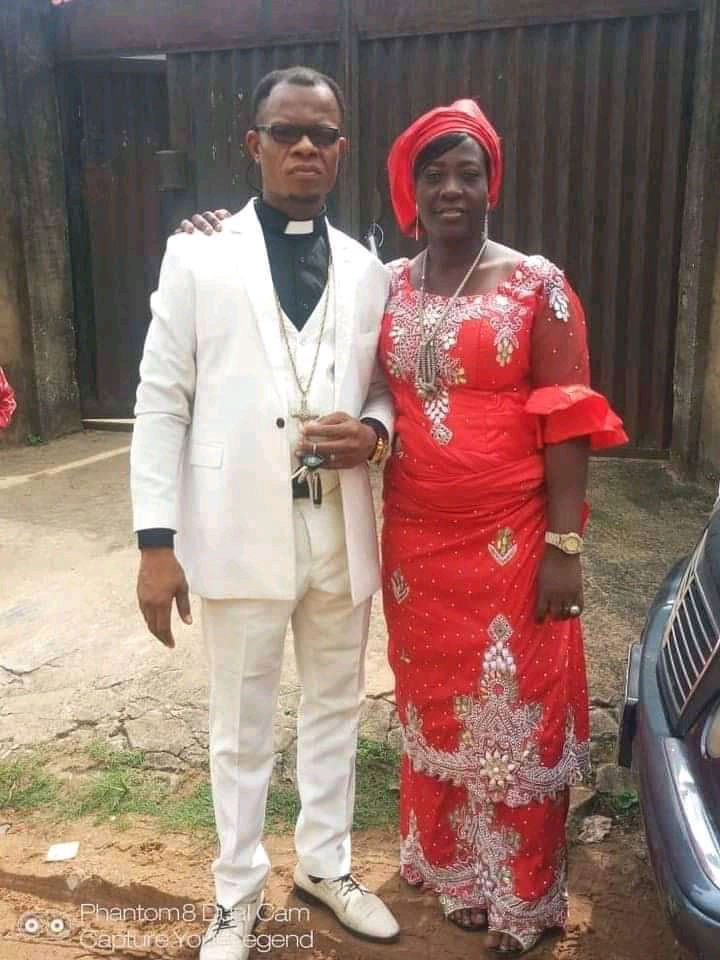 2 Samuel 22:3-4: My God, my rock, in whom I take refuge, my shield, and the horn of my salvation, my stronghold and my refuge, my savior; you save me from violence. I call upon the Lord, who is worthy to be praised, and I am saved from my enemies.
What are your thoughts on this?
Content created and supplied by: Jamesupdate (via Opera News )