A man was living with his wife peacefully till the man became addicted to alcohol. He will drink and come back late, his wife cautioned him but he gave her deaf ears.
One morning, he informed his wife that he is going to work and went. It was 11:30am but the man wasn't home yet, his wife was really worried that she went searching for him but returned home alone. It was almost 12am and loud knocks from the door woke the woman up from her sleep.
It was the man almost falling when the door was opened. His wife asked him where he was but he gave her cheeky answers, his wife kept on asking him and it led into a fight. In conclusion, the man killed his wife.
The villagers knew the man was an alcoholist so when they heard that his wife was dead, they knew who it was wanted to confirm it from the man. It was confirmed by him too that he killed his wife but he claims unintentionally.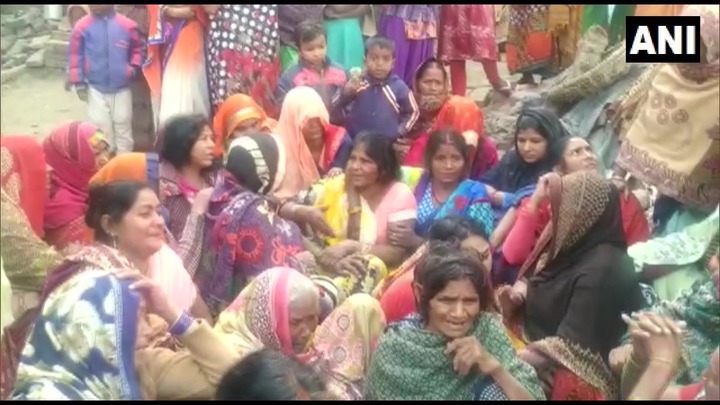 They were all females, is not that the village contains only females but the people who were concerned about the issue and wanted to take an action were only females. They tied him up on the ground, took broom sticks and any other sticks and beat him very well.
They vowed to beat him till he dies and of course, they succeeded. In that village, mob justice is legal since there is no proper security there.
What do you think? Is it good that they beat the man to death? What should they have done to him in place of the beatings to death since there is no proper security?
Please like, comment, share and follow in order not to miss any of my articles.
Content created and supplied by: leonardevans507 (via Opera News )