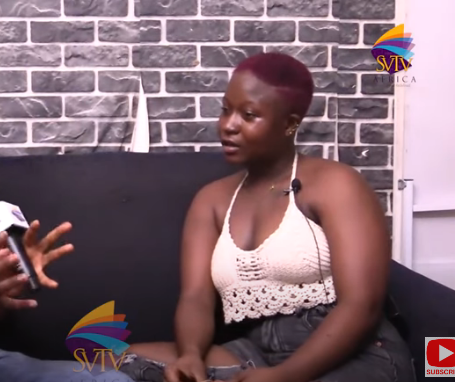 A young lady who is called Akosua Dope Kid has shared her life story and its very sad. In an interview with DJ Nyame on SVTV Africa, the single mother of one disclosed that her parents divorce at an early stage of her life and as a result of that it affected her life and education when growing up. Due to the broken home i came from, i couldn't even complete my SHS education. She added that she was sent by her mother to buy some food stuffs at their vicinity and something strange happened to her.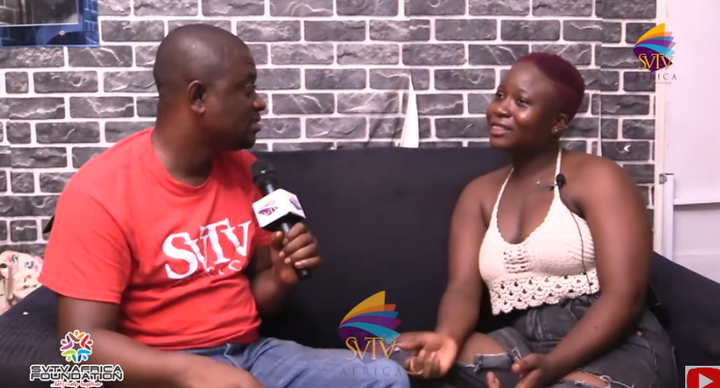 A guy who had propose to me at age 13 asked me to come and see where he stays and when i got there, he raped me and i only opened my eyes to see myself at the hospital. The Doctor later told me that i was rape and for that matter i was bleeding heavily. I became afraid of men when i was rape and as a result of that i took me sometime to recover from it. When i grew up, another guy came to my life and promised to take care and due to that i accepted his proposal and live with him.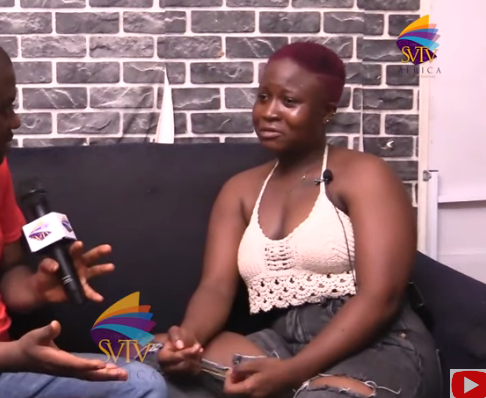 I thought he was the one who was going to give me peace but he worsen my situation. He impregnated me and refused to take care of me which made me suffer a lot when i was pregnant. Even though i was living with him, he could still bring another woman and sleep with her in my presence without no shame. I had to go to my mother for her to take care of me. My mother took care of me and i gave birth at last. Due to what he did, i break up with him. The guy who raped me and my baby Daddy are all called Yaw and for that matter i hate any man who is called Yaw. They have really ruined my life. Kindly leave your comments, share and follow us for more updates. Thank you.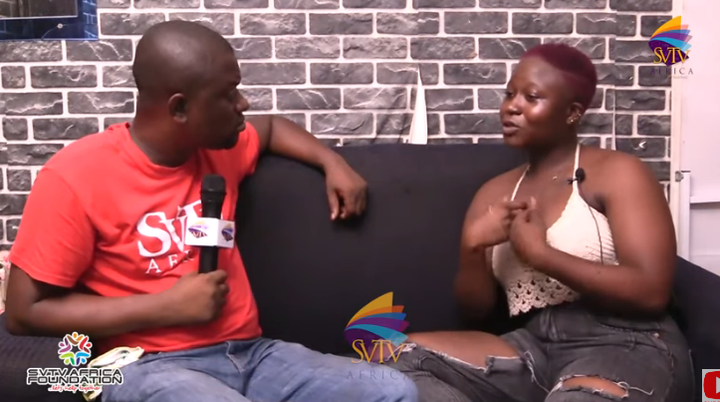 Click on the link below and watch the video.
Content created and supplied by: goodnews_writer (via Opera News )