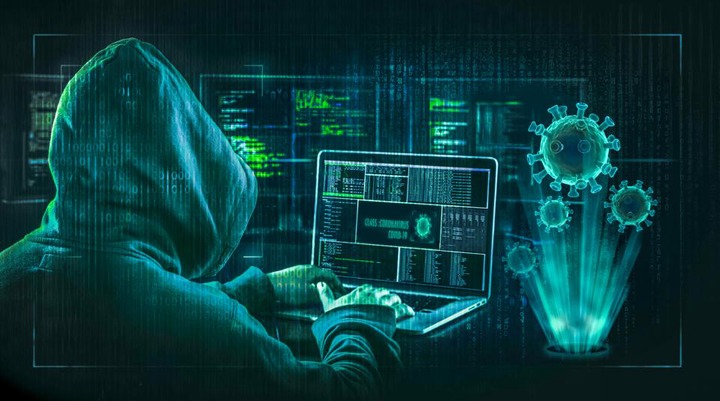 What is hacking?
Hacking is an act of exploiting system and network vulnerabilities to gain partial or exclusive Access to those systems. "A securityhacker is someone who explores methods for breaching defenses and exploiting weaknesses in a computer system or network" ~Wikipedia.
Hacking Cost companies about trillions of dollars every year. "Hacking will cost total loss of 6 trillion up from 2 trillion" according to the CPO Magazine. Hackers onslaught do no occur overnight, it takes decades of work to identify critical vulnerabilities in systems and discover various means of exploitations.Here's a look at the top ten most notorious hackers of all time.
Born in America Kevin Mitnick start hacking at a very young age. In 1982, he was charged with stealing manuals from the Pacific bell. In 1982, Kevin was able to hack NORAD ( North American Defense Command), and they achievement inspired the 1983 war games. In 1989, Mitnick made copies of Digital Equipment Corporations softwares from which he hacked. It's widely believed that Kevin Mitnick once gained full access to the control of Pacific Bell's network systems simply to prove the systems vulnerabilities.Throughout Mitnick's hacking career, he never exploited any data he obtained in a wrong way.
2 Anonymous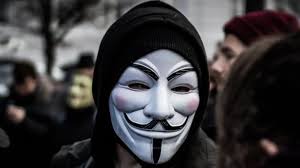 The concept of being a digital Robin Hood was far away from being conceived, but within the computer era, it's very likely that somebody somewhere has bagged this title. A hacktivist group called Anonymous is popularly known with the penname of being the "digital Robin Hood" amongst its followers. Identified publicly by wearing a man Fawkes Masks, Anons, as they are widely known, have publicized themselves by attacking the government, religious, and company websites.
The Vatican, the FBI, the CIA, Sony,Paypal, Mastercard, Visa, Chinese, Tunisian, Israeli, and Ugandan governments are amongst their targets. "Although Anons are arguing whether to interact during serious activism or mere entertainment, many of the group members have clarified their intent which is to attack internet censorship and control." ~ Tecroxy
3. Albert Gonzalez
According to the New York Times, Gonzalez, dubbed "soupnazi," got his start as the troubled pack leader of computer nerds at Miami high school. He eventually became active on criminal commerce site and was considered one of its best hackers and moderators. At age 22, Albert was arrested in New York for debit card fraud related to stealing data from millions of card accounts. To avoid jail time, he became an informant and worked for the Secret Service, ultimately helping indict dozens of Shadowcrew members.
During his time with the secret service, Albert continued his in criminal activities. Along with a group of accomplices, Gonzalez stole more than 180 million payment card accounts from companies including OfficeMax, Dave and Buster's and Boston Market. The New York Times Magazine notes that Gonzalez's 2005 attack on US retailer TJX was the first serial data breach of credit information. Using a basic SQL injection, this famous hacker and his team created back doors in several corporate networks, stealing an estimated $256 million from TJX alone. During his sentencing in 2015, the federal prosecutor called Gonzalez's human victimization "unparalleled." ~ Kaspersky
4. Adrian Lamo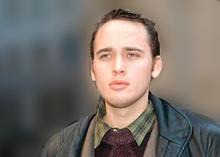 In 2001, 20-year-old Adrian Lamo used an unprotected content management tool at Yahoo to modify a Reuters article and add a fake quote attributed to former Attorney General John Ashcroft. Lamo often hacked systems and then notified both the press and his victims. In some cases, he'd help clean up the mess to improve their security. As Wired points out, however, Lamo took things too far in 2002, when he hacked The New York Times' intranet, added himself to the list of expert sources and began conducting research on high-profile public figures. Lamo earned the moniker "The Homeless Hacker" because he preferred to wander the streets with little more than a backpack and often had no fixed address.
5. Jeason James Ancheta
Jeason James became the primary hacker to be charged with the crime of hijacking military computers (botnets) to send large quantities of spam across the web. He used the worm "rxbot" in 2004 to require control of 500,000 computers (including U.S. military computers) and used their combined strength to turn down some major Websites. He later placed ads for his services and offered clients the chance to require down any website they wanted, for a price. Jeason was again caught in 2005 when one among his clients clothed to be an undercover G-man. He had to offer up the $58,000 he made up of hacking, pay back $16,000, hand over his BMW, and serve 1 year in prison.
Like and follow this channel for more tech updates
Content created and supplied by: OsafoDaniel (via Opera News )