Founder of Ghana Celebrities website, Lawyer Chris Vincent Febiri Agyapong has come under criticism on social media after he exposed a lady who told him he drinks cheap bottled water.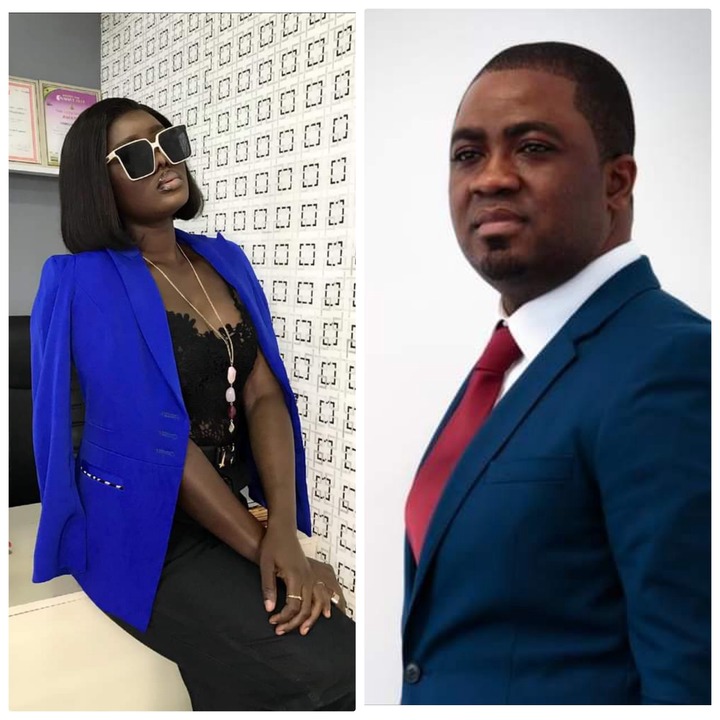 Chris Vincent was in the country few weeks ago after monitoring his numerous investments in the country.
In his writeup yesterday on his social media handle, he claimed a lady friend paid him a visit and whiles he served her a particular bottled water in Ghana, the lady told him he drinks a cheap water in Ghana.
Chris probably finding offence in that came on social media to lambast the said lady to the extent of even saying that she is even struggling in life.
As usual, social media roasted the said lady very well though many didn't know her.
The said lady, feeling very unhappy, came into Chris Vincent's wall on facebook and also wrote this.
"Dear Chris-Vincent Agyapong this write up is not fair to me".
"You are been unnecessarily mean towards me. Most people here don't know me and will just say anything they want without even really knowing what happened".
"I was just joking with you as a friend or trying to annoy you".
"Offcourse, I am a hustler and don't have a life no problem but you over exaggerated this and making people insult me".
"But wait I don't take alcohol, I don't drink wine and I have never drank alcohol in my life either and you know that".
"How can a normal conversation between friends end up here and now am getting crucified online".
"Your friends and fans can insult me for all I care but am more disappointed in this".
"Your post describing me like am some useless girl without an aim, and someone who can't afford bottle water is unfair".
"I might not be rich or own a house or any property but by the grace of God I don't beg to eat and am even able to extend a hand to those am better than".
"This is not fair , am so disappointed and broken. And those who will insult me, I have already spoken to Chris and told him how disappointed I am with his post".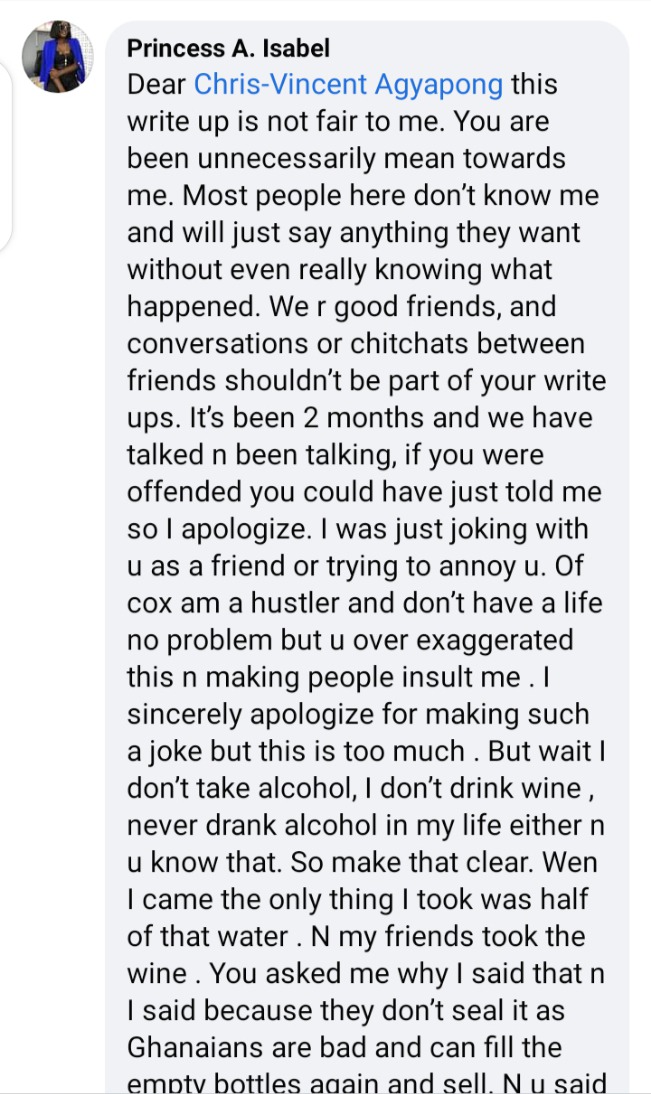 Was it fair Chris Vincent brought this to the limelight it the lady didn't try?
Share your thoughts with us.
Content created and supplied by: Ogyam (via Opera News )