Family buries 22-year old woman despite rumours surrounding her death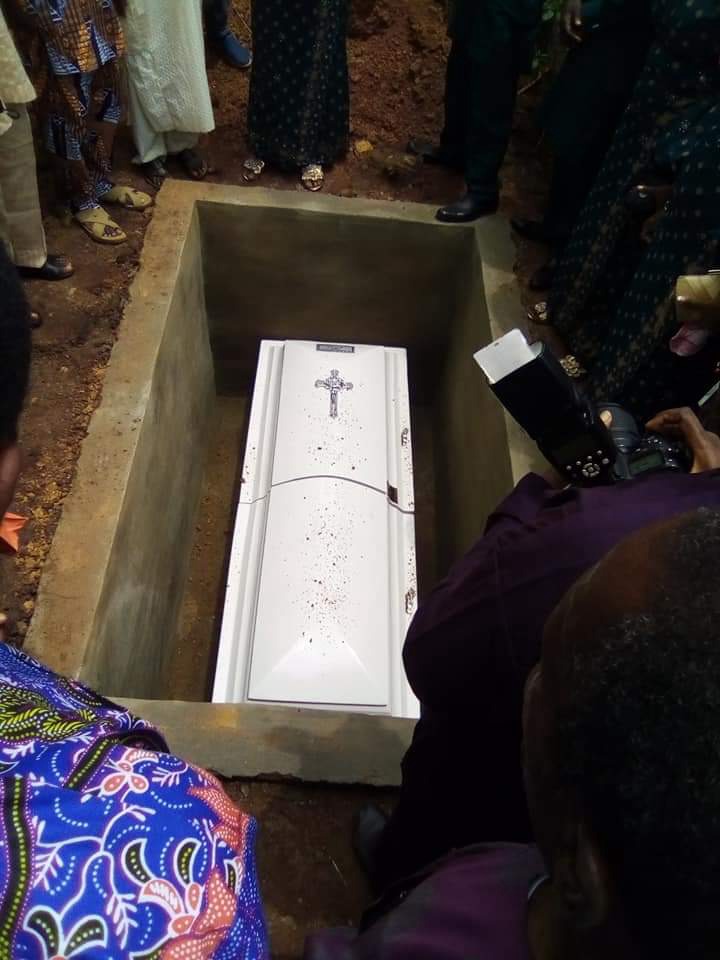 Esi Gokai has been buried this afternoon by her family members, despite strong warnings from men of God, and fetish priestess in Anomabo. Anomabo is a district town in the central region and it is the home of one of the industrious sons of Ghana, Mr. J A Adu, a renowned reverend of God. Esi who completed her secondary education in 2019, couldn't continue her education because of financial difficulties. Esi was a brilliant and an intelligent student during her secondary school days, and it was no wonder she came out with a single grade of 8, in her final exams. Esi who was the only daughter of her father, was the third child in a family of 3 children. She had two elder siblings, who were all in the training colleges. 
Esi after completing her secondary school, went to Sekondi to live with a friend. Esi in Sekondi, met one prominent man whose name I will withheld for the moment. Esi found love in this man, and started doing what couples did. The girl who was once an intelligent and smart young woman, was in love and school, was not her priorities again. She went to Dubai in December 2019 for the Christmas and even celebrated 2020 New Year there, all at the expense of the said man. 
Esi did not introduce the man to her family, but she kept sending more than enough for her mother and father. Her father tried several times to know the kind of job she was doing in Sekondi, but Esi never showed him anything. She even warned her brothers not to tell their father anything, or they will lose getting money from her. Esi sent home not less than GH¢2,000 for her parents, and gave GH¢600 each to her brothers. From December 2019 to November 2020, Esi spent a total of GH¢3,200 on her family every month. 
Because of the money, her father stopped complaining to know the job she was doing, and her brothers also kept supporting her. Her father was able to complete their five bedroom house at Anomabo, because of the monthly GH¢2,000 Esi gave him. His brothers became financially ok at school, because of the GH¢1,200 she gave to them to share every month. Esi also took care of her brother's tuition fees and other fees, they needed at school. The 22-year old secondary graduate, was the one helping the whole family financially. 
Esi told her parents and siblings, that she was leaving for the US on 19 November 2020, but her flight was cancelled, when she later called them the next morning. She came back to Sekondi, and tried rescheduling her flight to US again. Esi called her family about headaches she was having on 20 November, but nobody took her serious. She called the family again on 22 November, and the father sent her siblings to go see her. 
They found Esi in her rented three bedroom house in Sekondi, almost unconscious. They gave her several medications, but she wasn't recovering. The brothers took her to Anomabo on 30 November 2020, for the parents to try something else. Esi was not improving, despite all the drugs she was given. She wanted to speak, but she couldn't. Esi tried to mention a few things to her family on 16 December, but she couldn't speak again and collapsed. A fetish priestess told the parents not to send her to hospital, because it wasn't a hospital incident but a highly spiritual one. 
Esi came back to life on 19 December, after the priestess did all she could. Esi tried narrating how she was forced by her man, to eat something when her flight to the US was cancelled. She couldn't give further details, and she became dumb. The priestess warned the family not to ever return to her shrine again, because the alleged spirit Esi was playing with, was stronger than her. The family tried several men of God, but Esi died on the 26 December 2020.
The priestess warned them not to bury her, because the man who was in control, was going to come for the body of Esi. The priestess further warned them that Esi's man, the man she was with in Sekondi was not an ordinary man, but a spiritually powerful man. Esi disobeyed him that was why, he did that to her, according to the fetish priestess. 
The father of Esi, Mr. Gokai made it plain to me that, nobody had control over his daughter and she was the one to bury her. He denied the words of the fetish priest, and all the words the other men of God said to him, because he and his household doesn't believe in those things. Esi never told him the kind of job she was doing in Sekondi, but Esi was a Christian and won't do anything bad said the father. Esi was buried this afternoon, after been in the mortuary for over a month. She was buried in a concrete grave, with iron rods covering it, at Anomabo.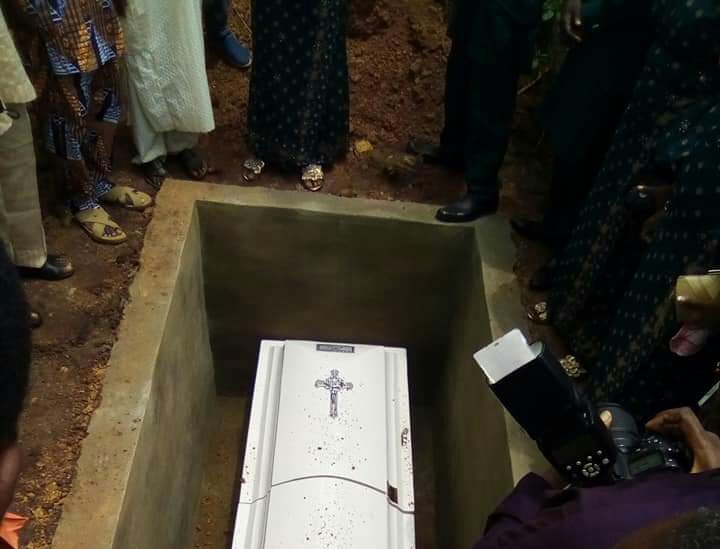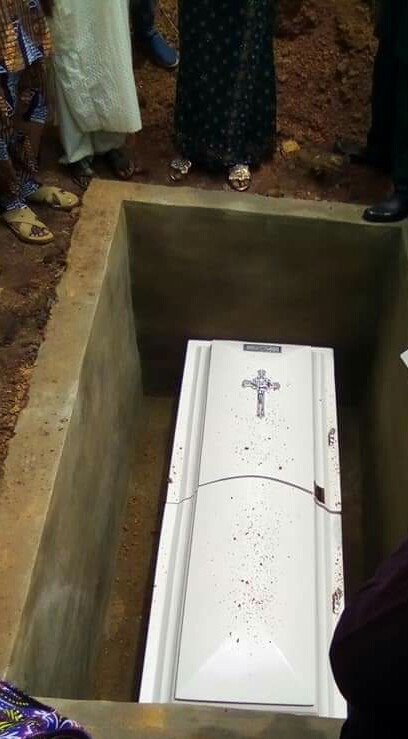 Content created and supplied by: RockyJDJones (via Opera News )