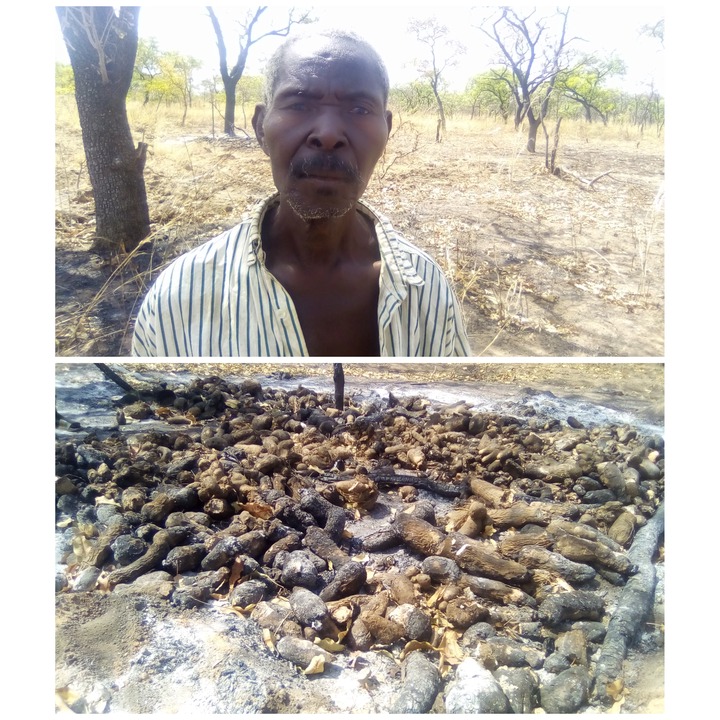 A sixty-seven-year-old subsistent farmer, John Baalunbuuri in Piree in the Nadowli-Kaleo District has appealed for support after his farm was razed by fire.
In a narrative, Mr John Baalunbuuri said his ban full of yam and over 300 cashew plantation was burnt into ashes about a month ago.
The yams of about 4000 tubers and yam setts and the cashew plants which were just about flowering were all swept by the wildfire.
The cause of the fire is unknown but he suspected an arson.
He said the sad incident happened just after he had harvested the yam and gathered in a ban at the farm but had left for the Christmas festivities and returned to meet the unsightly scene.
Mr Baalunbuuri said that he may be old and weak to take care of a yam farm but he assured he can take care of a tree plantation farm.
The sixty-seven-year-old farmer therefore appealed to benevolent agencies to come to his aid with seedling of cashew for him to replant.
Content created and supplied by: GH_JOURNAL (via Opera News )