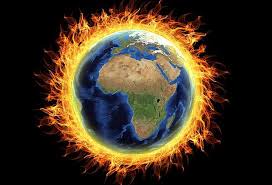 On a normal day, we wonder why the weather gets so hot. We go about our daily activities feeling so tired and uncomfortable because the weather is unfavourable. Aren't we curious to find out the cause of this harsh conditions in which we live in? Out of this curiosity brings out the subject of Global Warming, a major canker in our planet which have been in existence for more than a century and only gets worse as time progresses. Global Warming is part of the climate change in our system and exists as a result of the increase in the planets temperatures. 
Scientists record that, the emergence of this problem started during the industrial revolution, a system change which saw the gradual transformation from agriculture and handicrafts into economies based on large scale industry, mechanized manufacturing and the factory system. This period officially occurred between the year 1850 and 1900 mainly for the purpose of the expansion of economies and till date has gained a permanent stay in our society. 
This economic expansion gave rise to the use of heavy machinery amidst burning of fossil fuel which emitted carbon dioxide, methane and other greenhouse gases into the atmosphere increasing the heat on our planet. Nonetheless, other human activities like bush burning, deforestation and agriculture activities just to mention a few has led to the major canker we face in our world today.
When we look around us, we see the consequences of our actions coming back to get at us. We have realised that the world we live in today is no longer like before. It wasn't so surprising when personally I couldn't feel the Christmas atmosphere with its companion being the harmattan like it used to be before. In other regions of the world, there is a record in glaciers melting rapidly causing severe drought, emergence of infectious diseases and pests, disruption of natural habitats such as coral reefs and alpine.
There is no other world than the one we live in now so collectively let's make it a better place for ourselves and the future generation yet to come. Let's plant trees, protect our water bodies, use LED bulbs and avoid setting up fires for bush meats. Let's save our planet to make it a comfortable place.
Content created and supplied by: Otu_Wendy (via Opera News )