Climate change also known as global warming is simply defined as a long-term change in the earth's overall temperature with massive and permanent ramifications.
The earth's atmosphere consist of gases such as oxygen and nitrogen and other gases known as greenhouse gases like chlorofluorocarbon, methane, carbon dioxide and water vapour.
Incoming light from the sun hit the earth's surface, the earth absorbs some of that energy and reflects the rest of the energy some of the reflected energy goes back out into space but greenhouse gases like carbon dioxide trap the energy and send it right back to the earth's surface hitting it even more. This is known as greenhouse effect.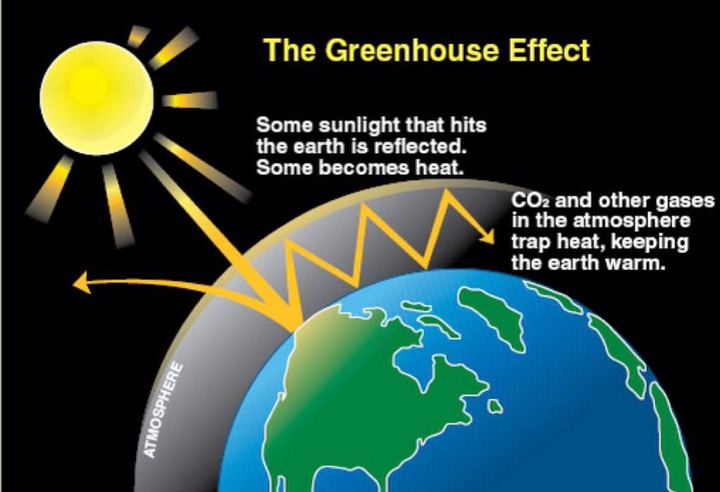 Climate change affects the physical environment, ecosystems and human societies.
Including the economic and social changes which stem from living in a warmer world.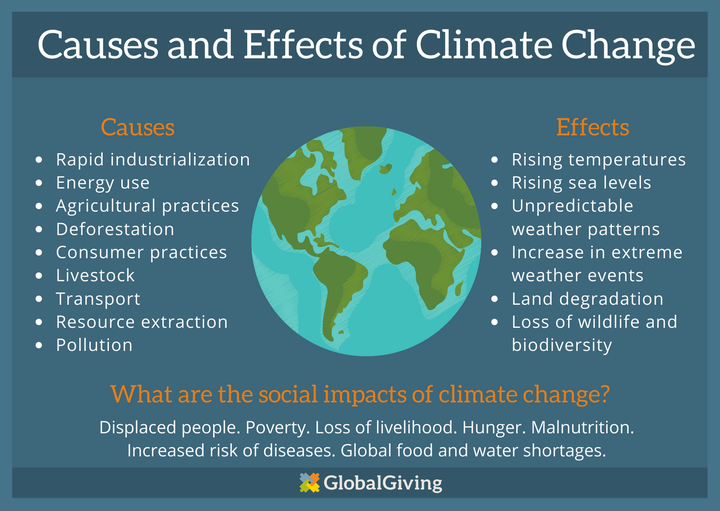 Human-caused climate change is one of the threats to sustainability.
The primary causes and the wide-ranging effects of global warming and resulting climate change and some effects constitute feedback mechanisms that intensify climate change.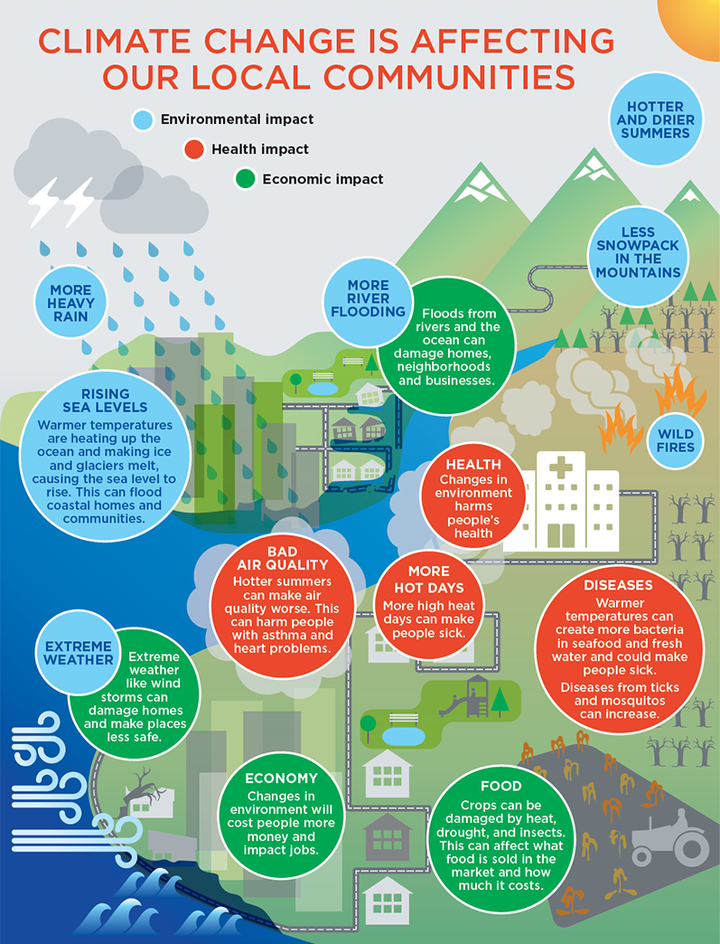 Many physical impacts of climate change are already visible, including extreme weather events, changes in the timing of seasonal events,sea level rise, and declines in Arctic sea ice extent. The ocean has taken up between 20 & 30% of human-induced atmospheric carbon dioxide since the 1980s, leading to ocean acidification. The ocean is also warming and since 1970 has incorporated more than 90% of the excess heat in the climate system.
Climate change has impacted ecosystems and humans. Climate changeability, it makes food vulnerability worse in many places and puts pressure on fresh water supply. Farmers are adapting to changes in climate but not without impact there is already an increasing frequency and severity of droughts and heavy rains extremes which makes getting quite difficult.
This, coupled with extreme weather events, leads to negative effects on human health. Wildfires easily spread frequent more severe and covering more ground due to climate change this is killing people burning communities out, reducing air quality substantially over major areas of continents and costing quite a lot to deal with.
Climate change has also contributed to desertification and land degradation in many regions of the world. This has implications for livelihoods as many people are dependent on land for food, feed, fibre, timber and energy. Rising temperatures, changing precipitation patterns and the increase in extreme events threaten development because of negative effects on economic growth in developing countries.
Insurance companies pay out a lot more in claims due to climate change and then return have been changing their premium structures and the rates. They have seen a statistically dear indication of climate change in terms of extreme weather events which causes significant economic damages.
Hundreds of thousands are dying annually, a UN organisation tasked with monitoring the impact of climate change calculates that climate change is already causing 400,000 premature deaths a year.Climate change contributes to migration in different parts of the world.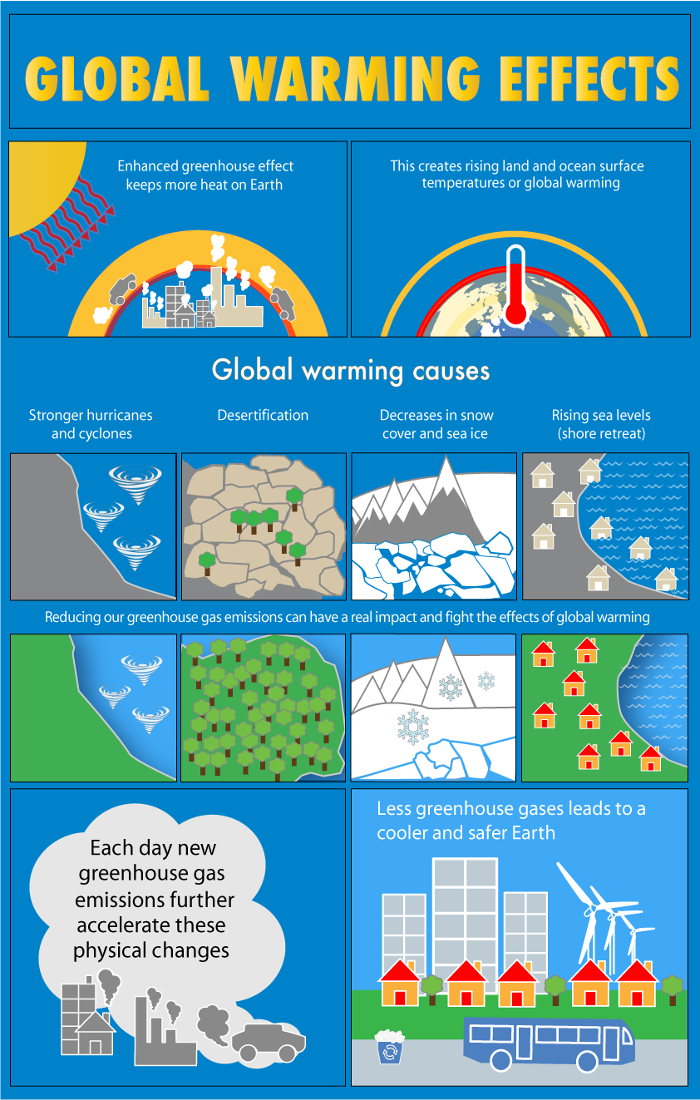 Warmer temperatures sea level rises and extreme weather will damage properties and critical infrastructures impact humans health and productivity and negatively affect sectors such as agriculture forestry fisheries and tourism incredibly high temperature do to global warming climate change is having serious impact on the world's water system through more flooding and droughts.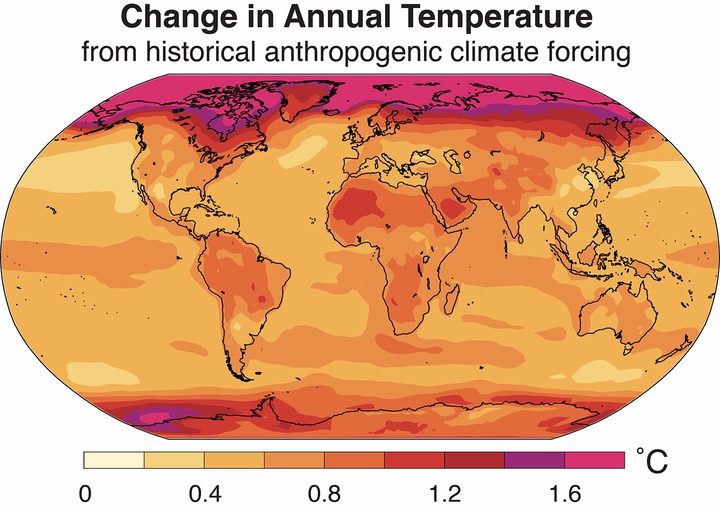 The future impact of climate change depends on the extent to which nations implement prevention efforts, reduce greenhouse gas emissions, and adapt to unavoidable climate change effects. Much of the policy debate concerning climate change mitigation has been framed by projections for the twenty-first century. The focus on a limited time window obscures some of the problems associated with climate change.
With higher magnitudes of global warming, societies and ecosystems will likely encounter limits to how much they can adapt.
Content created and supplied by: KelvinKHagan (via Opera News )