There is a scenario when people told you about their illness created an emotional imbalance within you and this will create more dangerous neurons to your body system if care is not taken.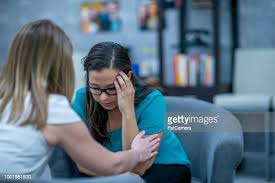 I will like to share this experiment with you all. There was a time when observation was taken by listening to the word of the patients before going for surgery and it was discovered that many patients who talk that they will die from the surgery eventually didn't survive the surgery. 
While those who speak positivity of surviving eventually survive the surgery. That is why in oversea, some hospitals do ensure that patients say positivity about the surgery before starting it. And the result has been massive.
I remember a friend during my university days was,he battling with leukaemia(cancer of the blood tissue).
Even after the surgery of over 20 million naira he was still losing hope, I remember telling him to have hope that all will be over. He words was If I die, I die..... and days later he died. That was when I know the power of words.
I know you are experiencing enlarged prostate or prostate cancer, your words is very important on how you are going to overcome it. The reason while i do share the testimonies on this platform is to break the barrier of negativity within your mind. And have belief that you can survive the prostate scare no matter how compliacted the situation can be with the therapy.
Content created and supplied by: realnewsghana (via Opera News )