Three in critical condition at Ayigya, Kumasi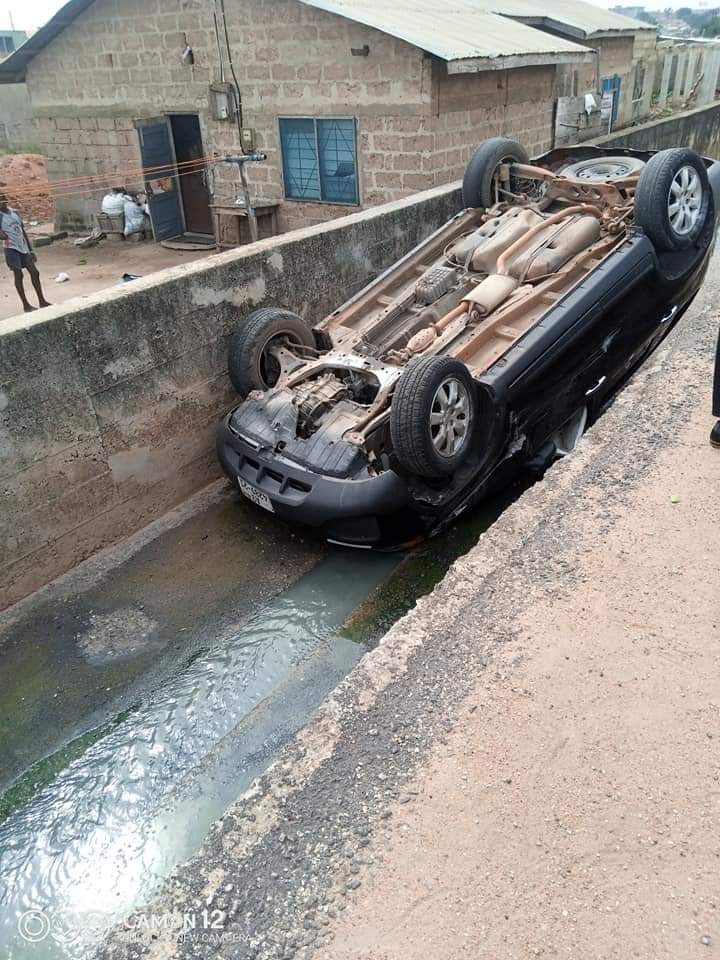 Residents of Ayigya Maxima has been applauded for doing their citizenry duties, after a salon car driver lost control and landed in the affordable housing gutter, at Ayigya Kumasi. From Ayigya to Maxima, is a one kilometer road, which connects the vicinity to the town. Maxima is one of the most populated community in the Ayigya township, because of the state housing. Late Prof. Fiifi Atta Mills gave his words to the Ashanti's, of constructing a modern housing facility for them during the 2008 run off. True to his words, he started the construction of affordable housing at Ayigya for the residents of Asante, to honour his promise to them. 
Successive governments have been making progress, and building new apartments everywhere to the housing, which has made Ayigya to be one of the leading and affordable areas to live, in Kumasi. Because of the state housing projects, majority of the drainage system and roads, were all done and birthed by the state housing authorities. In other to prevent flooding from the area because of the carefully planned housing units, big and heavy drainage facilities were built by the state during the Ayigya housing project, and has since been able to prevent the town from flooding.
Maxima which is the seat of beautiful housing projects of Ayigya, was where a driver lost control this morning, whiles going to work. From Ayigya township to Maxima, heading to the affordable housing, was were the accident happened. The sharp curve which turns at Area 1, and leading to the affordable housing was where the driver lost control of the salon car. He was driving within a minimum of 50, but he never knew there was a sharp curve in place. 
Motorist slows down to 20km/h, when they are near the curve, because of its sharp nature, before bending to the other side. But the driver been first on the road, continue to maintain his 50km minimum speed without knowing about the curve and there was nothing of a road sign, showing a sharp curve. He lost the car as he came to the curve, because of the small nature of the road. He drifted to save himself from crashing, but the road was to sharp for him to control. He ended up in the gutter, when the car somersaulted. 
Residents came to their aid, and all three people in the car was taken to the KATH emergency unit. Two are at the Intensive Care Unit, undergoing a serious surgery to recover, whiles one was still not responding to treatment after doctors were able to stabilize her. All the three people in the car, driver and his two passengers were all in the hospital, fighting for their survival. The car is yet to be towed from the gutter, after the victims were taken to the hospital in the morning.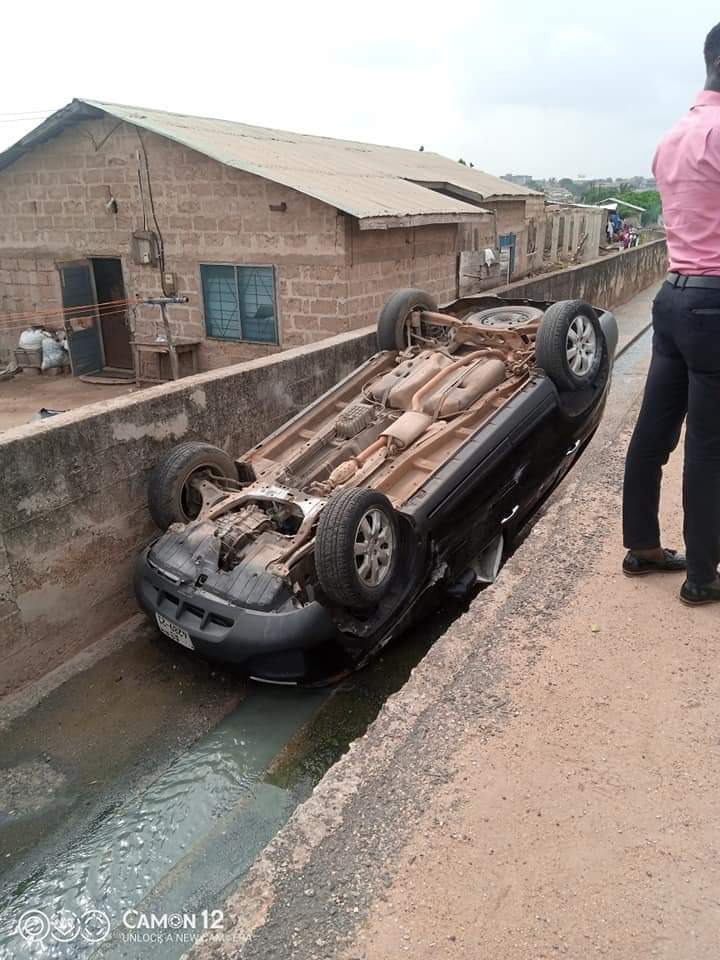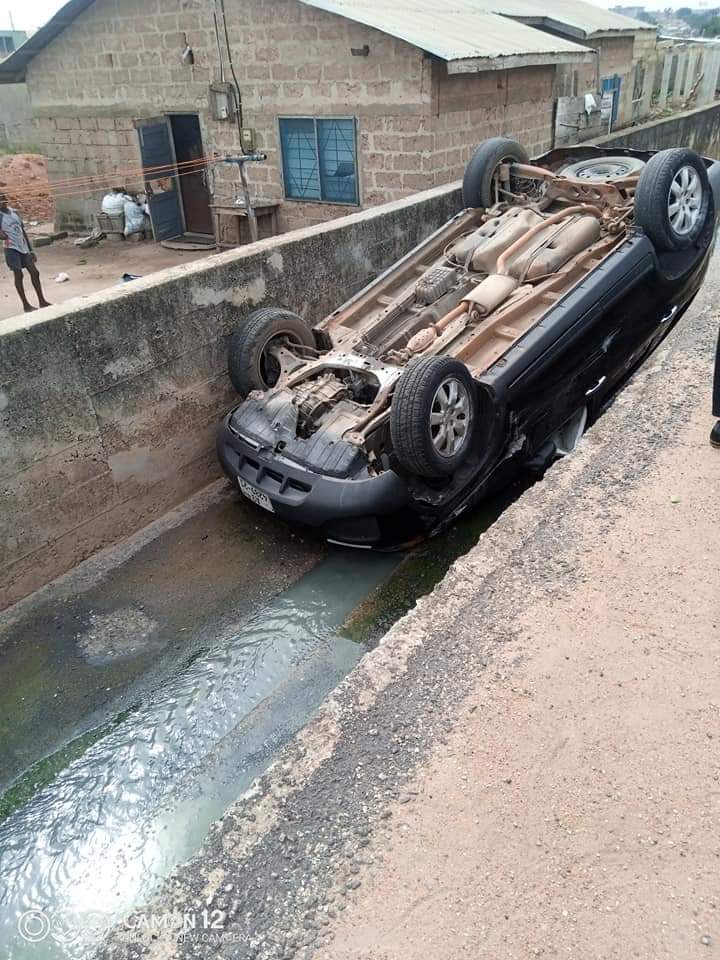 Content created and supplied by: RockyJDJones (via Opera News )