Sometimes one may wonder what is happening around the world is really true or it's just a dream.
This is a throwback of an incident that took place in Uganda.
A man's hand was covered in live bees for days after an alleged curse by the owner of a stolen car. According to the man he admitted he was involved in the car theft but denied the fact when he was asked by the owner. He sleeps with the bees hovered around his arm.
This incident caused a stir on social media which made LiveLeak a popular TV channel that went to interview the victim whose hands were covered in bees.
Bees are known to build and live inside cavities of tall trees and under objects to hide from predators where they build their hives. Though they prefer to live in an environment where flowering plants are abundant. But bees living on the hands of this man is mind-blowing.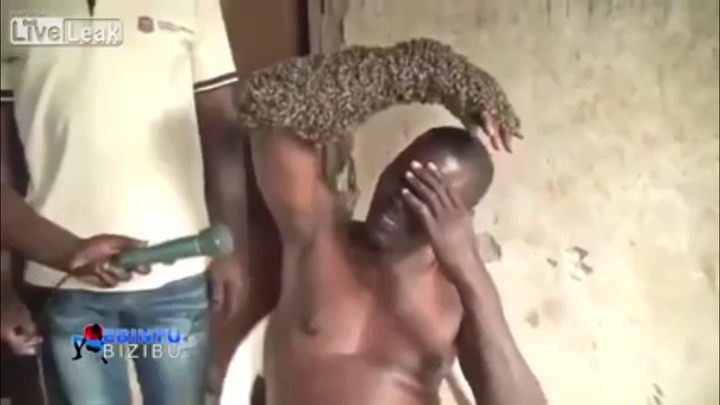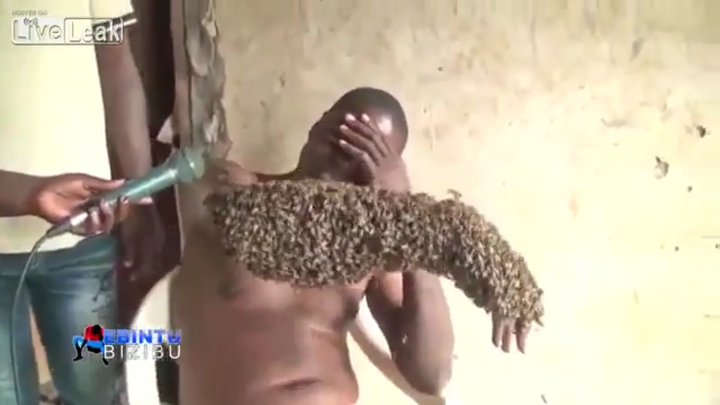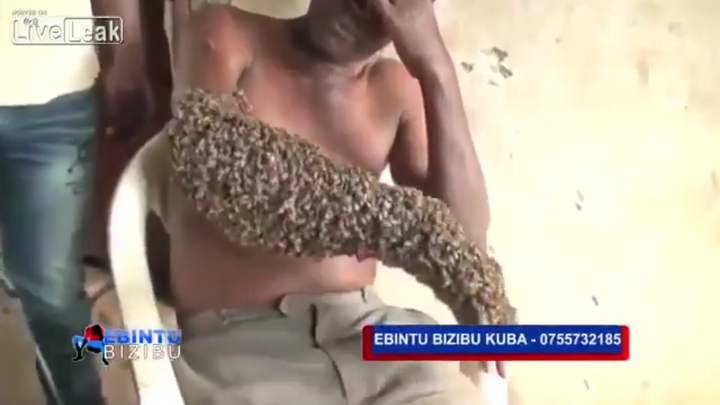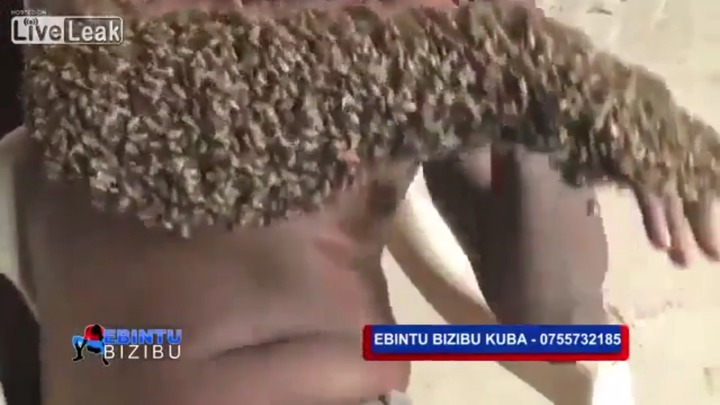 Content created and supplied by: Konkonsa_News (via Opera News )