As always, I am here once again to entertain and feed you guys with the latest interesting article. Today, I am here to present to you this interesting article that will make your day. Trust me, I are going to love it. Don't forget to follow and share, thanks guys.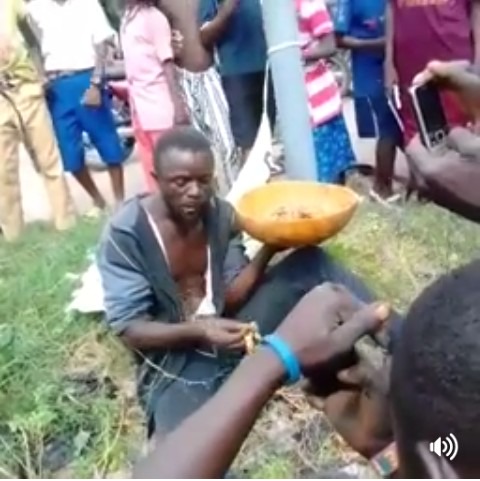 A "juju man" is any man vetted by local traditions and well versed in traditional spiritual medicines. Juju is sometimes used to enforce a contract or ensure compliance. In a typical scenario, the witch doctor casting the spell requires payment for this service
A nigerian man who was caught pretending to be mad was forced to eat his Juju sacrifice, after being caught red handed while attempting to Charm children..
True indeed, don't judge a book by its cover for appearance are deceptive.It's not readily clear what the juju was meant for but persons at the scene suspect foul play. This man will do anything for money regardless of the price to be paid.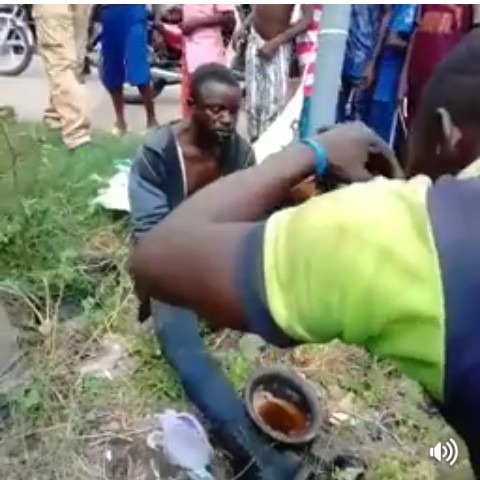 Content created and supplied by: CyraxPen (via Opera News )