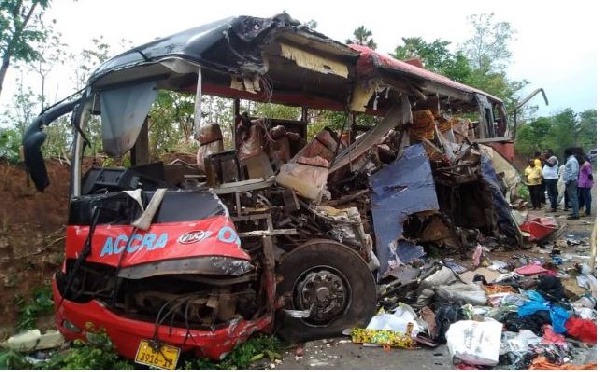 Road accident has become one of the major problems the currently is facing recently. It is revealed that the causes are from the careless driving on behalf of some drivers. Tiredness; because that frequent accident happens on our major roads. According to the National road safety, Authority measures have been put in place to stop the causes of road accidents in the country.
In news today sighted by Lukamberg, another sad news has hit Ghana as a serious accident on Buipe road claimed claim two life and 15 injured. According to a report from the eyewitness who explains everything to Graphic online. Though he was not able to give full detail about how the incident happens; Keep following me as I bring you an update on the cause of the incident.
According to a report from National road safety, this same high-way has recorded more than three serious accidents from January. The date is as follows; 21st January, 3rd February that was when two Yutong buses collided, and today is 19th February 2021.
According to National road safety reports Buipe high-way accident has killed 26 and 50 injured from January up to date.
My question is what are the major precautions road safety authority are putting in place to stop this accident in the country?
Content created and supplied by: Pebihwe (via Opera News )