A very crucial accident has occurred at the Akim - Oda to Nkawkaw road which passes through the Kwawbibi township.
This fatal accident involved a private Toyota Yaris sedan which was being driven by a young man identified as Nana Yaw.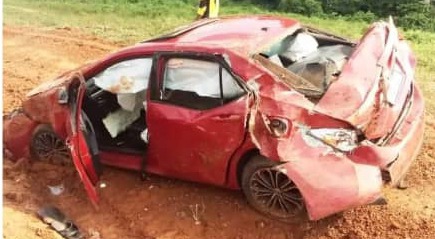 According to sources, Nana Yaw, who was driving the Toyata Yaris was driving in a good speed range when the car accidentally entered a big pothole making him to loose control.
The road from Akim Oda is a tarred road which passes through many remote villages before getting to the Nkawkaw highway.
Futherly, this road is not constructed is full of portholes and dust. It is very difficult for a diver or pedestrian to see ahead if a car passes by a with speed. Because the dust on the road will be scattered everywhere in the atmosphere to block vision.
According to reports the Toyota Yaris driver was during to overtake a Sand delivery car - ( tiper truck) when he unfortunately fell into a deep porthole which made him loose balance and control.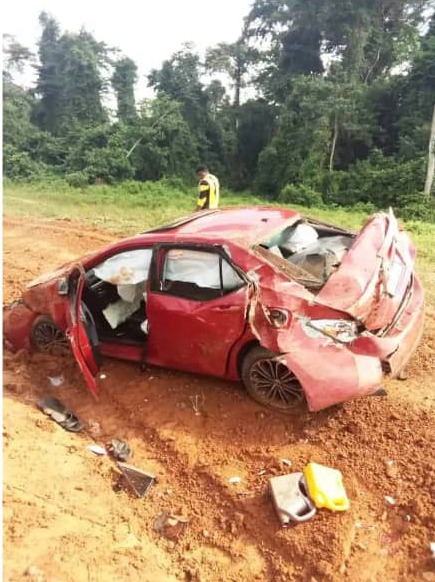 The Toyota Yaris accidentally hit the sand conveying car with the bonnet which made it to somersault twice before landing on the middle of the road.
Passengers who were involved in this accident sustained severe injuries and have been carried to the Nkawkaw Government Hospital for treatment by the help of the residents of the Kwabibi.
Content created and supplied by: ElohaiBusiness (via Opera News )