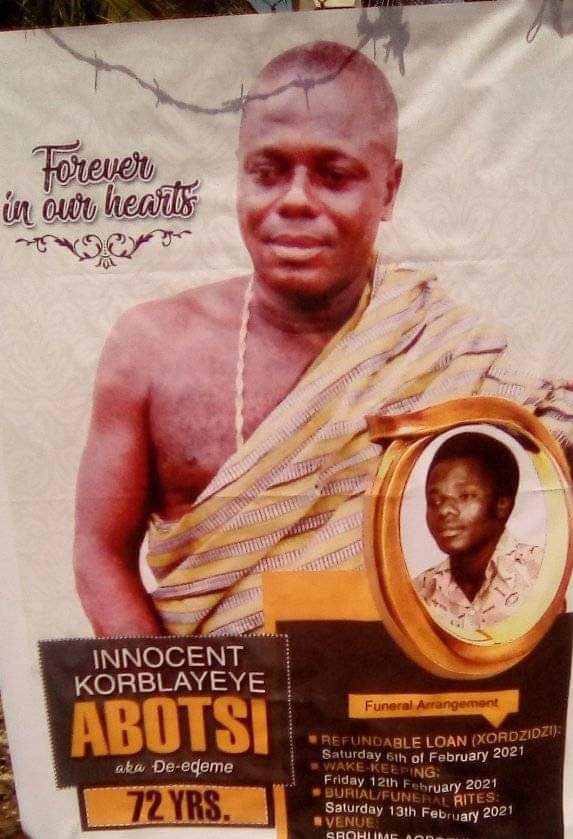 Chiefs and security officers have on Saturday 13 February, 2021 participated in the funeral of a mortuary millionaire, Doctor Abotsi Kwabla Yeyea Innocent in his ancestral home at Srohume Agbozume, less than 10k from the Ketu South District Assembly building.
President Akuffo Akuffo Addo in his televised speech in January this year announced the re-imposition of a raft of measures to help curb the rising COVID-19 infections in the country.
Akufo-Addo said that funerals, weddings, concerts, theatrical performances, and parties are banned, but "private burials with no more than 25 persons in attendance can be held. Beaches, night clubs, cinemas, and pubs would also remain shut."
From Srohume Agbozume, the re-imposition of a raft of measures announced by President Nana Akuffo Addo to help curb the rising COVID19 cases, have been flouted in a broad daylight where thousands of people attended funerals in honour of the mortuary millionaire.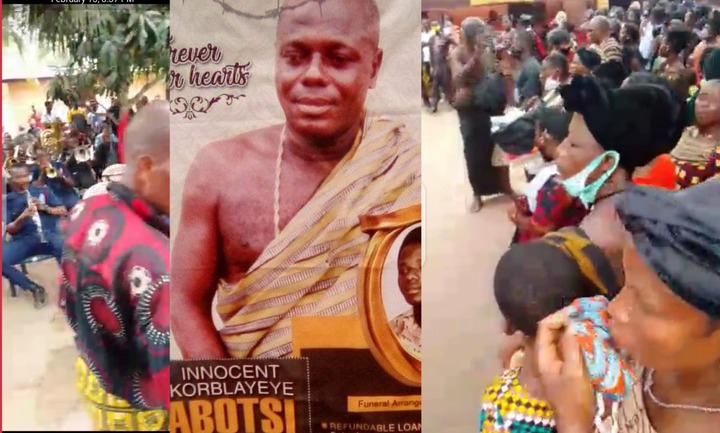 According to documents made available through Accra TV and Launchpad on YouTube and Facebook respectively, few numbers of people actually put on their face-masks Accra News can report.
Reports say chiefs from as far as Afife and beyond came to grace the occasion and also a military contingent was reported at the scene Accra News has learnt.
According to Accra TV, a police car was parked close to the police brass band group, but it is important to clarify that the police brass band group observed COVID19 protocols on social distancing.
The mortuary entrepreneur whose death had led to the flouting of the president's COVID19 restrictions, before his death operates the only private mortuary facility in a residential suburb at Agbozume.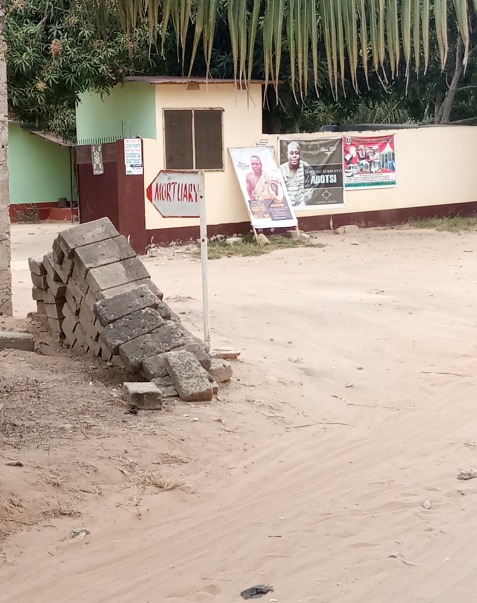 In 2019, his mortuary has been spotted in the media for 'missing dead body' according to Mynewsgh sources.
Following his death three months ago, reports from Agbozume have it that his remains were kept in a mortuary at Sogokofe leading to questions why he was not kept in his own mortuary.
Defying the president's COVID19 protocols, and endangering public safety is a serious crime; punishable by imprisonment and till date precedence has been established.
Somewhere in 2019, a group of men of God were arrested and jailed for defying the president's ban on public gathering. These men of God fall on the wrong side of the law after they were convicted of parking their churches to a full maximum capacity.
Let the law take its course, but what happens when the operators of the law participated in unsanctioned activities?
Can the heads roll?
https://www.facebook.com/104054414518646/posts/258482039075882/