Just as the Holy Bible has told us through some verses in the Holy Book, that the second coming of JESUS CHRIST will take many people by surprise. And that most sinners will be taken unawares even while they will be committing various atrocities. A lot of Christians are always prayerful and watchful, in other to be carried away when their own Christ will come. As the Christian teachings tells us that some people will meet their own Second coming of JESUS Christ through death, whereby they will go and face the judgment of GOD.
Despite the warnings of GOD to us human being through his words in the Bible, it is pertinent to note that most people are still living carelessly in Sin. A lot of young youths have now involved themselves in Crimes and all manner of unlawful practices, just because they want to become famous and rich in the Society, forgetting that a day shall come when they will leave this World to face the judgment of their respective Maker. It is a known fact that the sort of crimes that is being witnessed in our world today, was never in existence during the era of our forefathers.
In the other hands, Sakawa boys have sworn that they will make their money through Cyber. Most of this so-called Sakawa boys involve themselves in some unspeakable rituals just to make ends meet. But one thing I know is that we all shall give account on how we lived our various lives here on Earth, and the level of repercussions that is attached to every evil we commit here on earth, will never be averted even if we later repent of our sins, You must reap the fruit of your labour, both the bad and the good ones.
I was strolling down the internet just this afternoon when I came across some disheartening and discomforting video, of where some unidentified persons alleged to be Sakawa boys, was caught on Camera throwing money in the air in an unknown location. Personally I kept wondering how this Sakawa Boys come about the money they spend. And it is high time we the individuals and the Government, churches and other Organizations should look into this, to ensure that we curtail the rate at which Sakawa boys commit Cyber Crimes.
According to the information gathered by a correspondent whose name was given as "Kolang", who took to her personal facebook wall to post the Video stated that, the unidentified Men stopped their cars in the middle of the dusty road to spray out money, while the people at the scene rushed to gather the money, and this caused maximum traffic on the Road.
In her statement she said:
"Some people refused to pick the money being thrown by the Alleged Sakawa boys, and it can be held on background where someone was shouting that these are Sakawa boys, and they were doing that with the intention to cage people's destinies, but most of the locals turned deaf ear and kept gathering the Money", Kolang Said.
Below are the pictures gathered from the video footage, shared Online By the correspondent "Kolang":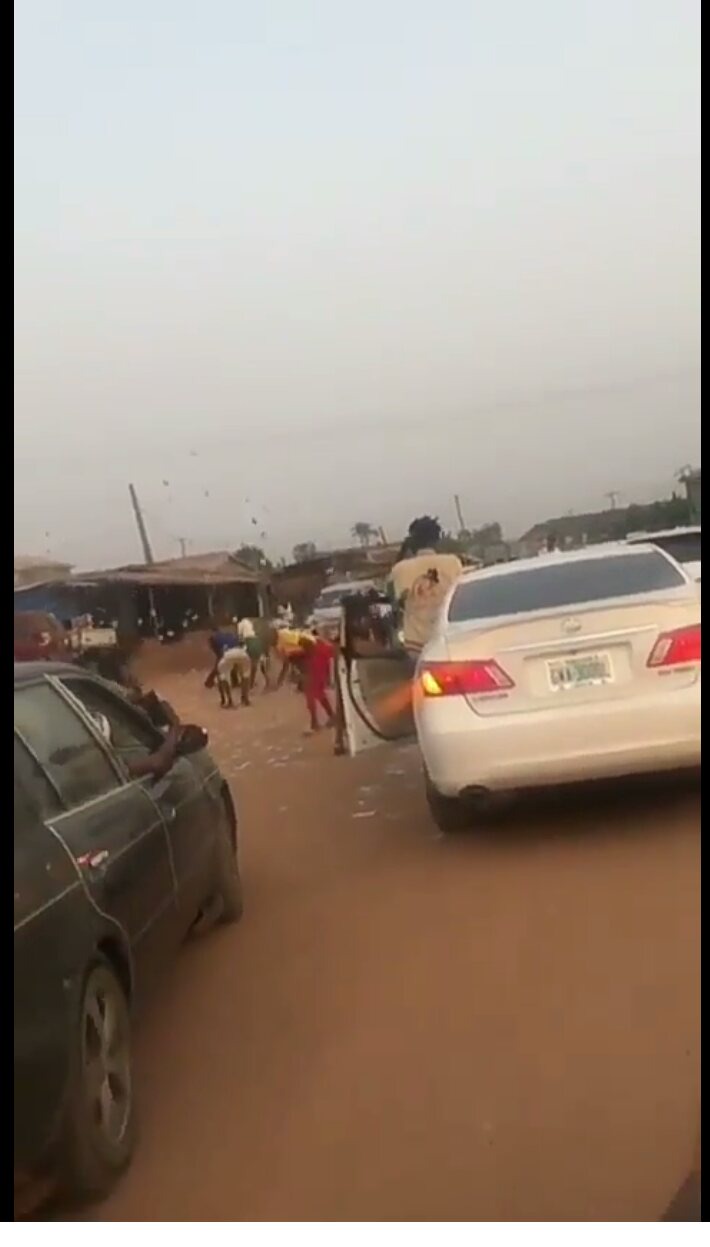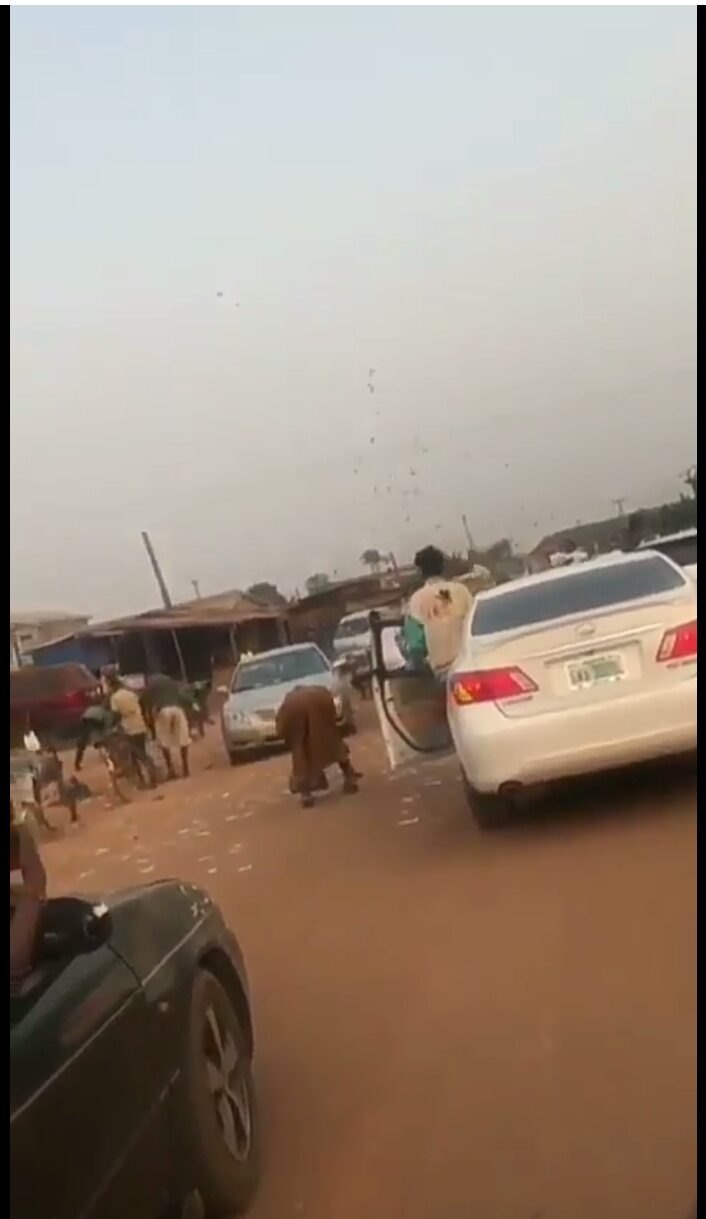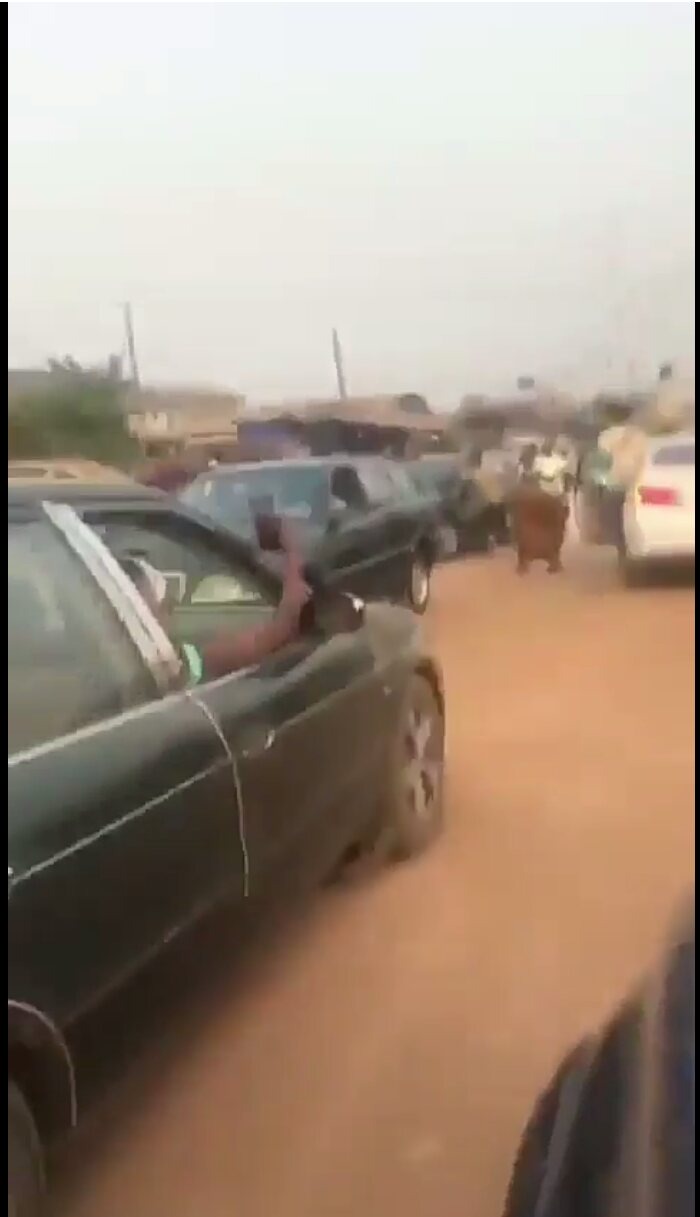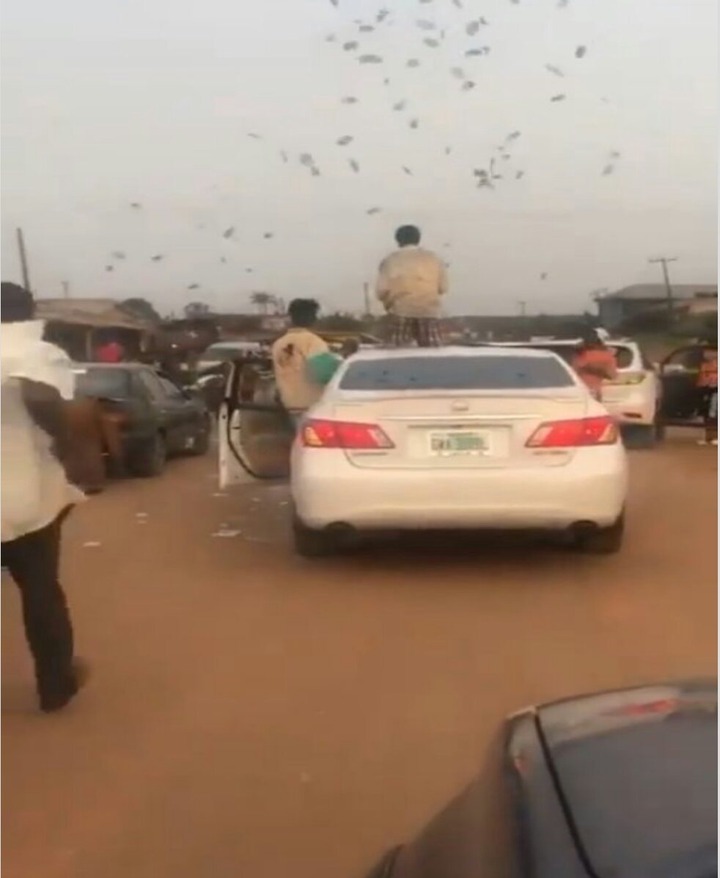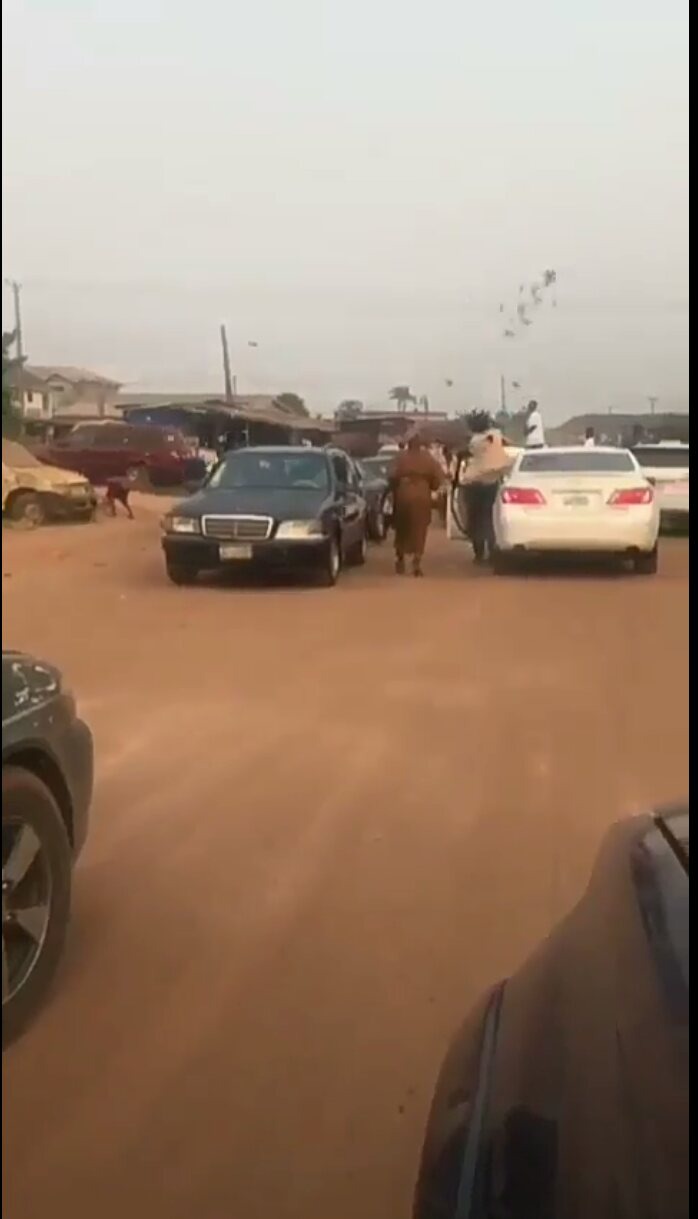 What is your thoughts and view over this. Do you believe that they were throwing the money to cage people's Destinies?
Please Kindly drop your opinion on the comment Box, and share this article across to all social media platforms in Ghana. Ghanaians needs to see This and learn from this.
Content created and supplied by: KofiLegit (via Opera News )