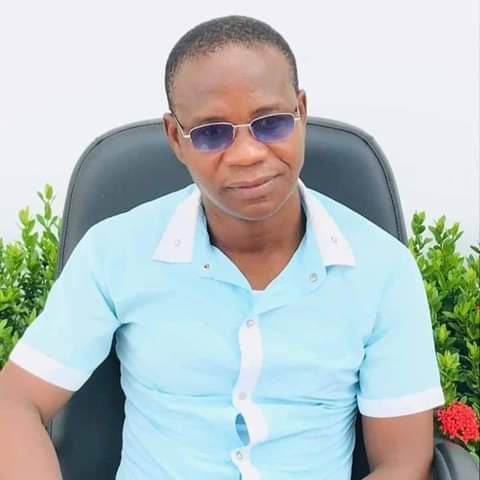 The world known spiritual hacker, who has a track record of predicting what may happen in future has once again made a claim. Sheikh Mallam Sham-una ustaz Jibril has alleged that, what Ghanaians are going to witness would be of interest to many people.
He said that the issue would be important to the extend of newspaper writers and editors willing to escalate the prices of their newspapers. It is still unclear about what the exact issue would be. On his Facebook page this is what he posted. We don't know the nature of the earthquake but we pray for God mercies. Below is a screenshot of his Facebook post.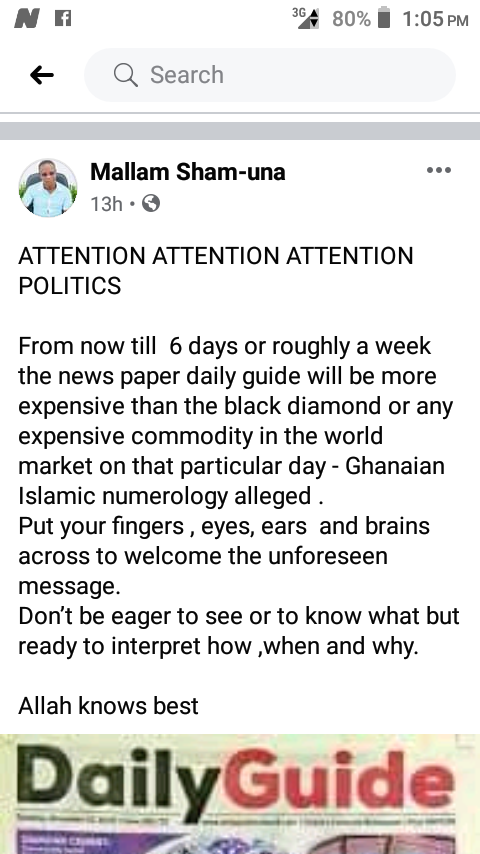 . It is always difficult to know what the pregnant night would give birth to but he who God has ordained, such a person is indeed a blessed. Those who know his credibility and accuracy of predicting events both local and international begin to wonder. Though, he said that people should not hurry to know what the matter would be, but should be calm since the incident would manifest itself in the physical realm for all to see.
What baffles the mind is how he equates the merits of the unseen issue to that of a price of diamonds. He always sound proverbial and we are waiting to see the manifestation of his claims.
Content created and supplied by: WitchDr (via Opera News )