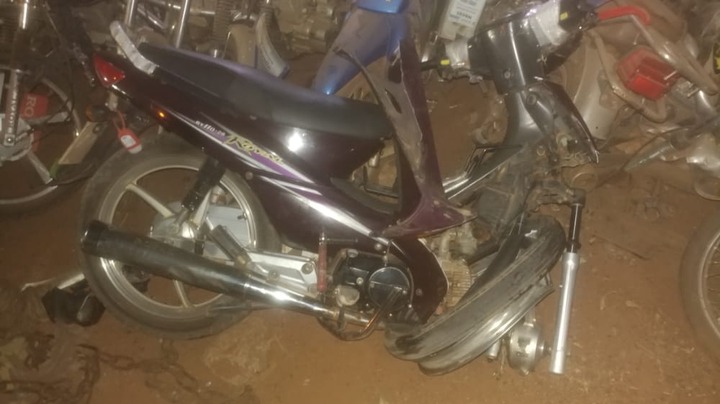 Tragically, three persons on one 'Okada' resulted in the death of one person with two young ladies sustaining multiple injuries.
We have been advised to stay away from 'Okada' as the laws of Ghana prohibits us from using it to carry persons.
Unfortunately, it appears we fail to abide by the Laws which often end up putting ourselves in danger of losing our lives.
According to the surviving victims, Nje Mallam together carried the two of them on the same motorcycle making them three persons on one motorcycle.
Narrating to MyNewsGh.com reporter, they said, "We were three on a motorcycle with one Nje Mallam now deceased from Wenchi heading to an unknown destination where the tragic incident occurred"
Describing the genesis and when the accident occurred, Veronica Okrah 21 and Hannah Marfo 22 years respectively said, "We came for a programme at TOHABA in Wenchi and Nje Mallam told us that there is another programme at someplace so we should go with him and we obligated to follow him but we do not know exactly where we were going. Before we realized we were involved in this accident but what triggered the accident we don't know".
It will be advisable we use this tragic incident to advise ourselves overusing motorcycles to carry others.
The accident happened at Wenchi in the Bono Region of Ghana.
Content created and supplied by: KSTECH (via Opera News )