A video circulating on social media on Angel Fm shows a man allegedly considered as a thief nearly burnt alive. The man begged for his life by revealing his real identity as an Asafoatse in Ga Mashie. In an interview on Angel Fm, the man reveals that he works with many chiefs in Accra during traditional Ga Mashie occasions.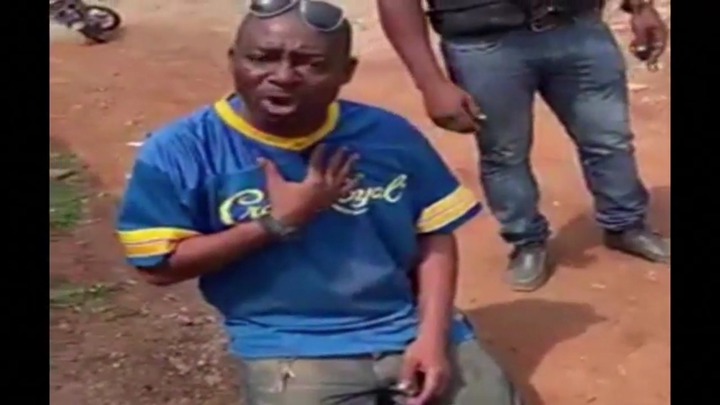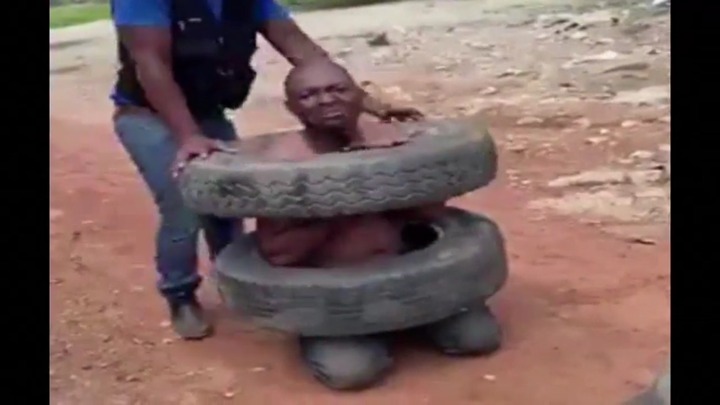 More information gathered adds up that he was picked up from Labadi Beach to Laboma Beach where a pistol was pointed at him to go on his knees for car tyre to be put around him. Fortunately for him somebody came to his rescue by showing the real identity of the man negating the charges leveled against him as thief.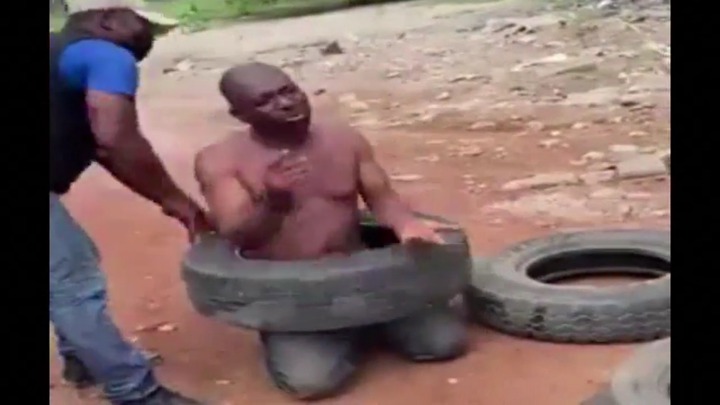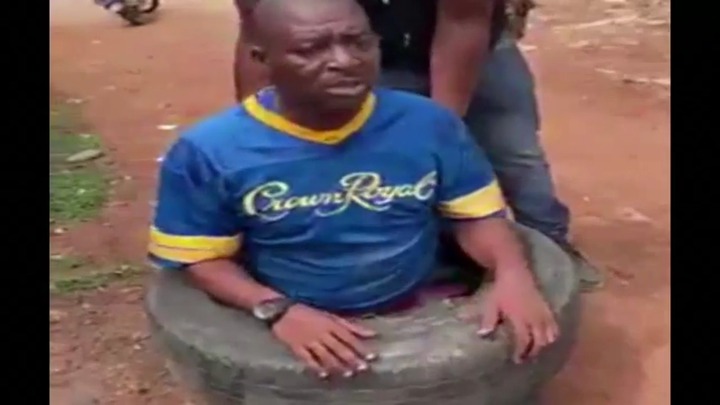 Several innocent people have been killed, a typical example is Captain Major Mahama who was mercilessly beaten and burnt alive at Denkyira Obuasi. 
The laws of the land states it clear that under no circumstance should somebody be put under instance justice.
We may not know the real identity of someone, so it is always important to avoid instance justice.
Content created and supplied by: InventorDarko (via Opera News )