The Ghana Police Service has today, 5th February, 2021 published brief details on their official Facebook page @Ghana Police Service about some patients who are on admission at the Police Hospita at Cantonments.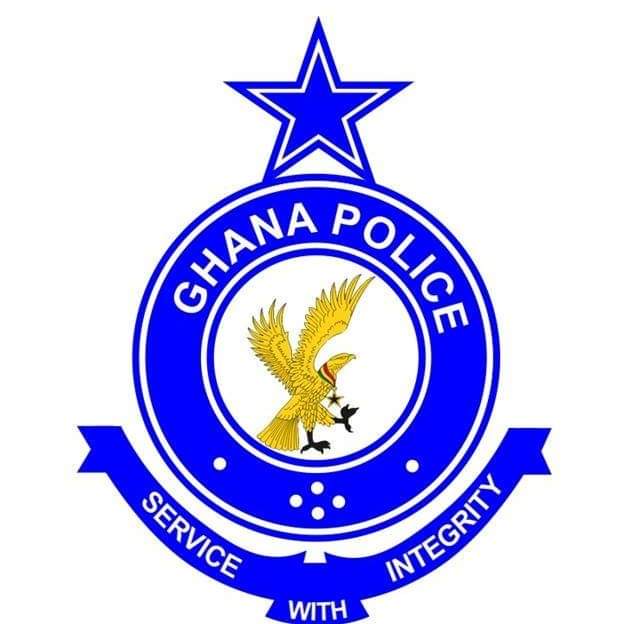 One of the persons on admission is a man who's said tk be in his 40s who was knocked down by a hit-and-run by a vehicle around Achimota. The publication revealed that he was brought to the Police Hospital on 7th January, 2021. They therefore appeal to the general public to share and also give any information about the victim to the nearest police station or call 191, 112 or 18555.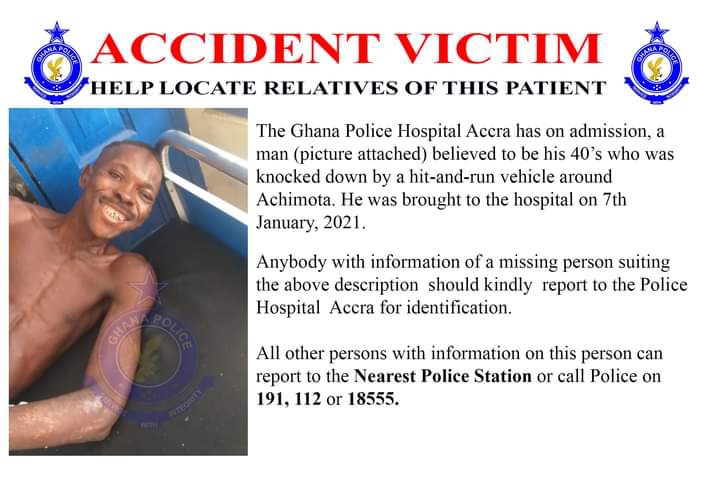 The second patient is 28 yearnold woman who was brought by a good Samaritan on 3rd February, 2021 at about 6:00am. The general public should convey any information about her to the nearest police station or the numbers above.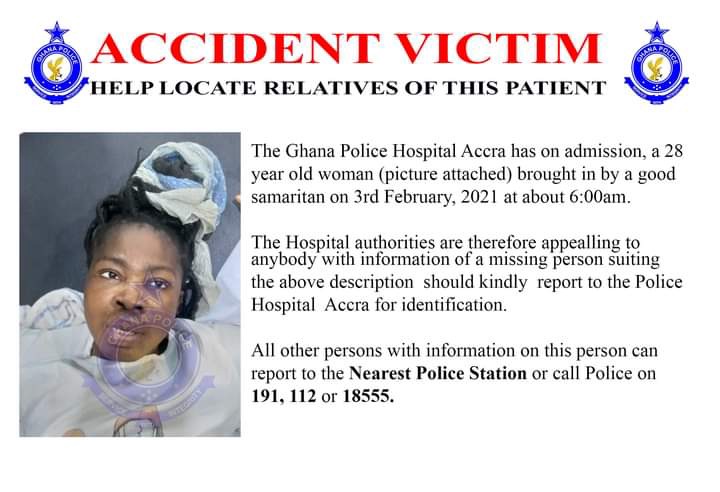 The third person on admission on the list is also a 48 year old man who was knocked down by a hit-and-run vehicle on the Kanda highway. He gave his name as Yaw Boateng and his mother's name as Akos. Any person with information about a missing person should report to the Police Hospital for identification.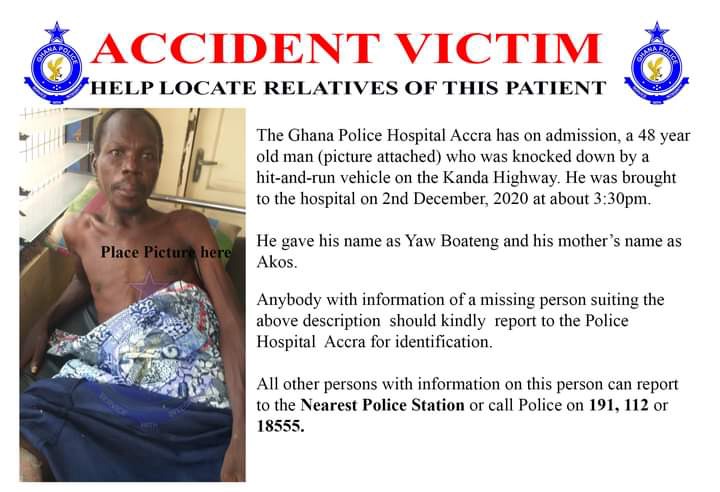 Content created and supplied by: PoliticalNewsRoom (via Opera News )