Sad news hits Kumasi Adoato over the death of 54-year rice seller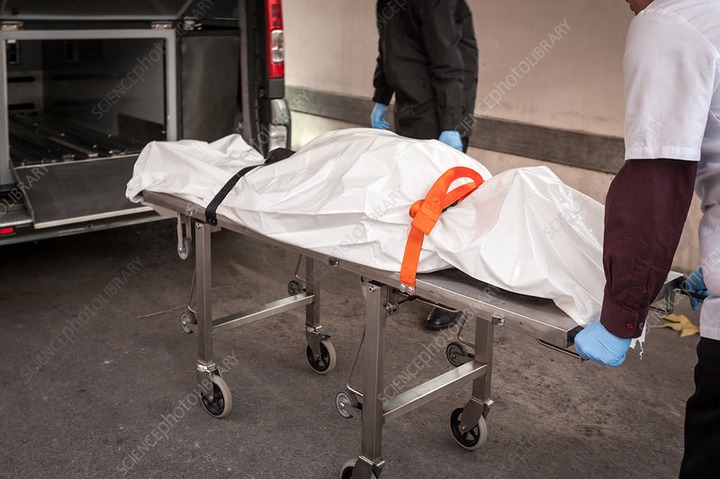 Abeka Mansa a rice seller who is widely known in the Adoato community of Kumasi, has been murdered by unknown individuals. Adoato is a community of its own, which was established by Otumfo Opoku Ware for the royal guards of Asante. In the era of the Asante Empire's excessive wars, King Opoku Ware created Adoato to house his guards, the guards needed a base for them to occupy. And in so doing, the king ordered the vast majority of lands at Adoato, to be turned into the camp of royal guards. The descendants of the royal guards, are the majority of the natives living in the community. As the various wars of the Asantes came to an end, for a constitutional democracy to be established in all Ghana, the Adoato army was dissolved to make way for a nationwide insurance of government security. 
Abeka Mansa who is a descendant of a royal warrior, lives close to Adoato market with her extended family. She wakes up around two in the morning, and prepare to manufacture her schedules for the day. She cooks her food at her workplace, and does everything by herself, though she has several labourers. Because of her attitude of preparing her food herself, she has grown from feeding a few in the town to feeding most civil, and daily workers. Her food is classified as one of the best foods in the town, and has numerous customers who comes to buy from her.
She has no problem with others, and keeps a clean heart towards everyone but no one knew what happened, before she was murdered this morning. She was going to her work place to prepare for her food for her customers, when someone murdered her on the way. She was slaughtered with machete from the back, eight times before she fell to the ground. The attacker went ahead to stab her from the front three times also, before leaving her to bleed to death. 
She was found early in the morning, when her labourers tried going to her house to wake her up, because she was late for work. She was already dead when they found her. The body has been sent to the KATH mortuary for postmortem, whiles Adoato police begins investigations into her murder. Majority are pointing hands to the coins, and money she was carrying to work. She normally carries an undisclosed amount of money and coins to work daily, to be used as change for higher cedi notes from customers. Confirmed report from one of her workers, made it plain that, the least amount of paper notes she carries to work is not less than 1000 cedis a day. She always has coins ranging from 50 to 200 cedis on her, because of the nature of her work. She carries the coins in a rubber bag, whiles the paper notes in her apron. No amount of money was found on her, when first responders found her this morning. 
Whiles some are pointing hands at robbers for murdering her, others are blaming her competition because of the nature of customers she has. Majority of the people prefers her food and that, might have lead someone thinking eliminating her, will bring those customers to the particular person. Because of site rules, pictures can't be shown here
Content created and supplied by: RockyJDJones (via Opera News )