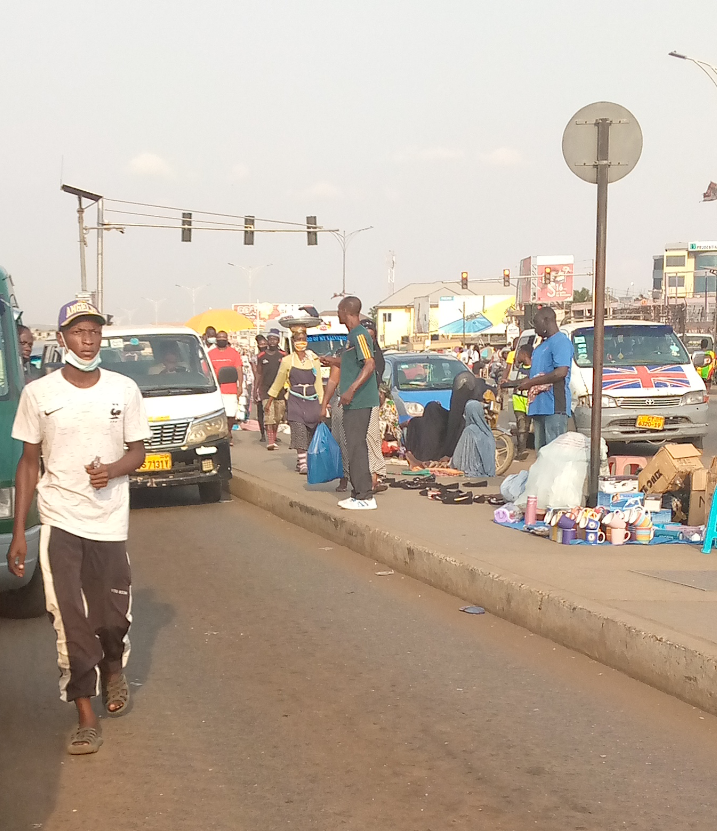 Pedestrians at Lapaz are compelled to compete with cars on the road as traders defiantly take over pavements meant for pedestrians.
Honking of cars closely behind a pedestrian walking on the road and the sight of pedestrians walking in a single file manoeuvring their way through variety of goods attractively arranged in series on the pavements are common feature of Lapaz.
Several efforts by city authorities to kick them off the pavements have proven futile. Meanwhile, the extent of congestion increases with the passage of each day.
In an interview with a pedestrian, he recounted how he was nearly knocked down by a commercial driver because he was walking on the road. This according to him would not have happened if he was walking on the pavement.
Another pedestrian described the situation as "worrying" and called on city authorities to come up with a permanent solution to get the traders off the pavements for free flow of human traffic.
Photo source: Operanewsgh
Content created and supplied by: NativeWatch360.News (via Opera News )