The original and natural king of Comedy cries out loud to Ghanaians about how our Police men treated him the last time at one of their police stations in the country.
The most popular comic actor, Funny Face shares a very sad story about how the Ghana Police men treated him as if his a thief or a murderer.
The comedian Narrates that, on Monday 8th February 2021, the Ghana Police men came and arrested him on his way to a drug store to get some medicines for himself.
"On my way to a drug store around Millennium city road to get myself some medicine, what I saw at once is a police car which just crossed my car at once and before I get down, they started slapping and beating me as if am a thief. After that, they took me to their police as they continue with the maltreatment". He says.
Funny Face in a video make it clear that, some gang of young men in Kasoa laid ambush on him, so he decided to fire gun shots in the air to safe his life but he never shot anyone or hurt anyone with it.
So quickly someone reported to the police about his firing of gun shots in the area and that makes the police to trace him and beat him up mercilessly.
In a video posted on his Instagram page, he cried loud and he feel sad about what he passed through at the police station. He said, all his body is full of pains as he can't feel free in himself anymore.
Watch the video below
https://www.instagram.com/tv/CLGaS_qjV_-/?igshid=szgyhdyu0u8p
S
Do you think that's the best way the police can approach him?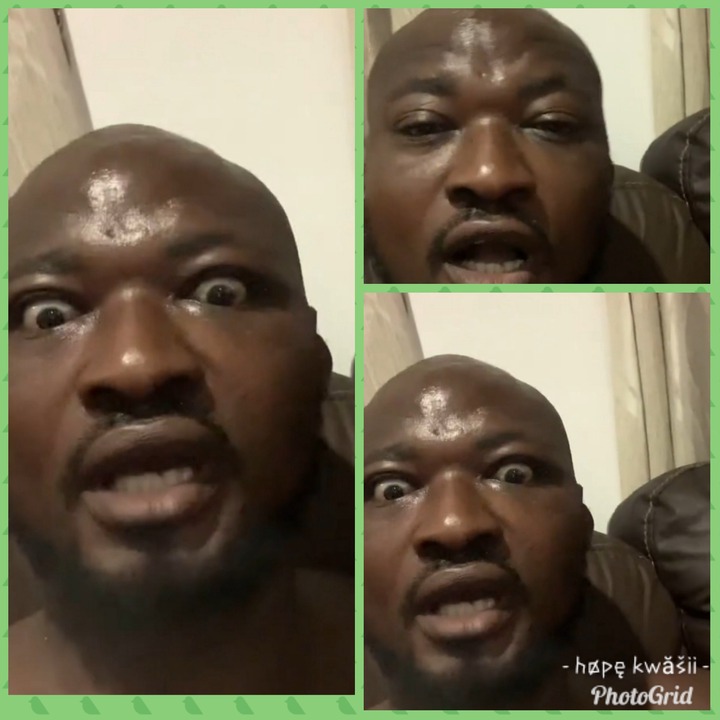 Content created and supplied by: Article_Engineer (via Opera News )