A heavy rainfall that occurred on Sunday, February 14, 2021 around 3: 30pm at Daklu in the Volta Region which was accompanied by heavy rainstorm has destroyed many homes and has displaced many residents and properties.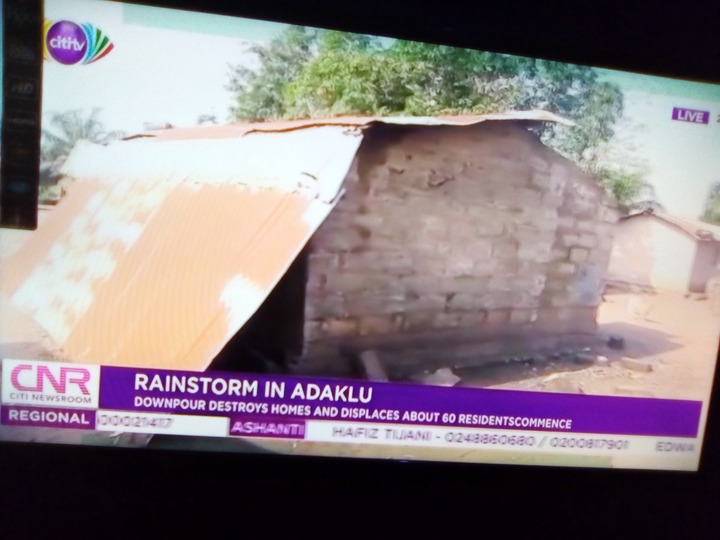 Whiles the people of Adaklu village in the Volta Region were enjoying their Val's day celebration, suddenly they started experiencing signs of rainfall which made everyone rush into his or her house.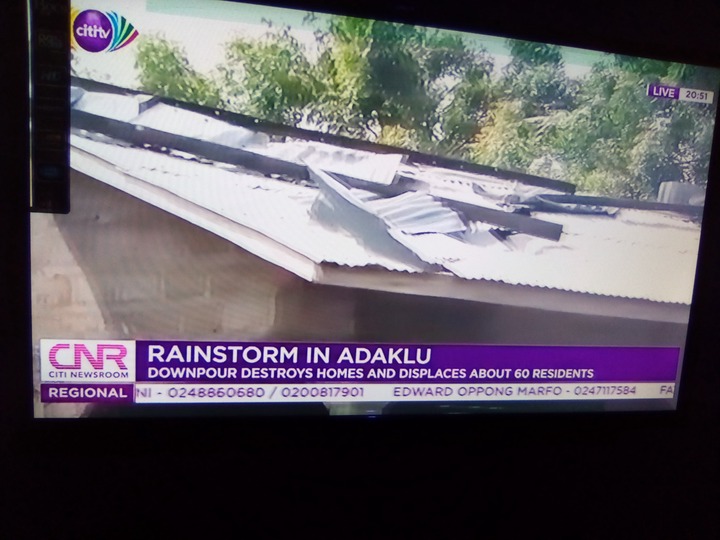 '' Some few hours after returning from church, I started experiencing signs of rainfall which made me very happy, because a lot of the crops I have planted in my farm needs water. Less did I know that this rain is going to cause me a lot of damage" - a victim said.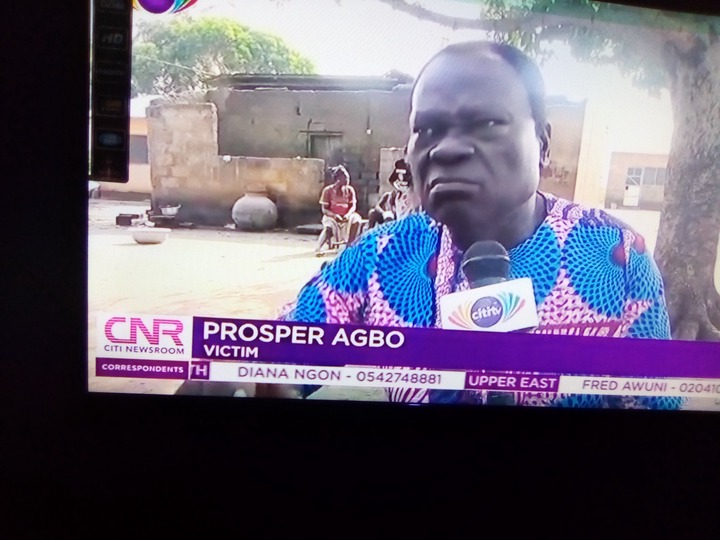 (A victim)
Another victim explained by telling how the heavy rainstorm has destroyed a lot of her properties, her crops in her farm and at last, left her homeless by unroofing her building.
This heavy rainstorm did not destroy houses only, it caused about five erected electric poles to fall down flat, it also uprooted about three big trees in the town.
Mr. Nicholas Kujo Amafu, the District NADMO Director addressed this sadden issue and spoke on how he is going to manage them.
" I had a call in the evening that a heavy rainstorm has destroyed a lot of houses and properties in the Adakula town so I quickly went there with my team. But unfortunately we could not record damages because it was light out. So we had to wait till the following morning which is Monday, February 15, 2021 before we were able to record damages" - Mr. Nicholas Kujo Amafu, District N.A.D.M.O Director.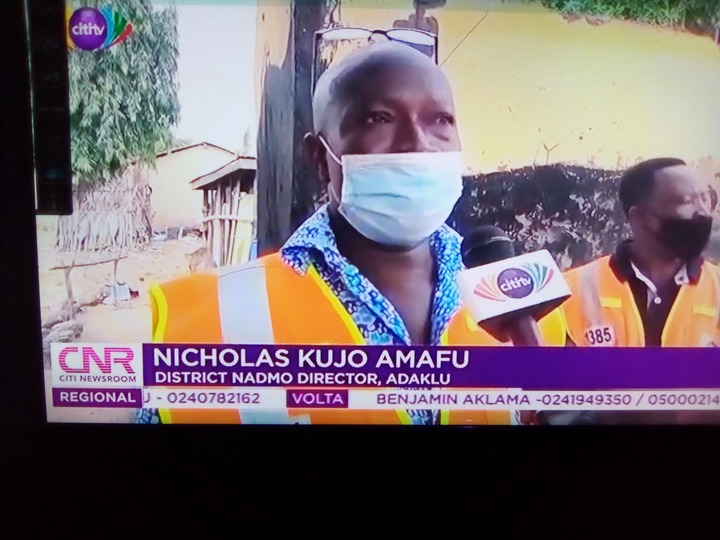 He continued by assuring all victims that he will do his best to process things fast so that they can have some compensation from the Government by the close of the week.
Phanuel Kadey Donkor, the District Chief Executive also visited the victims. He assured them that he is going to help them by the support of the Member of Parliament to make their living a very comfortable one.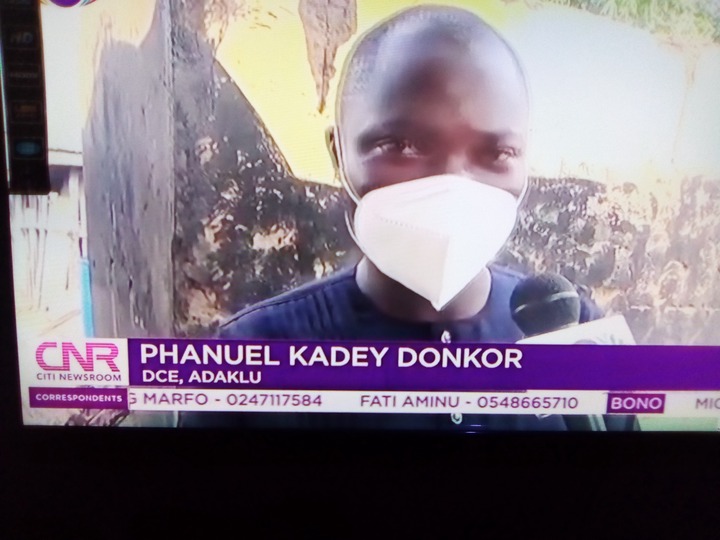 Content created and supplied by: ElohaiBusiness (via Opera News )