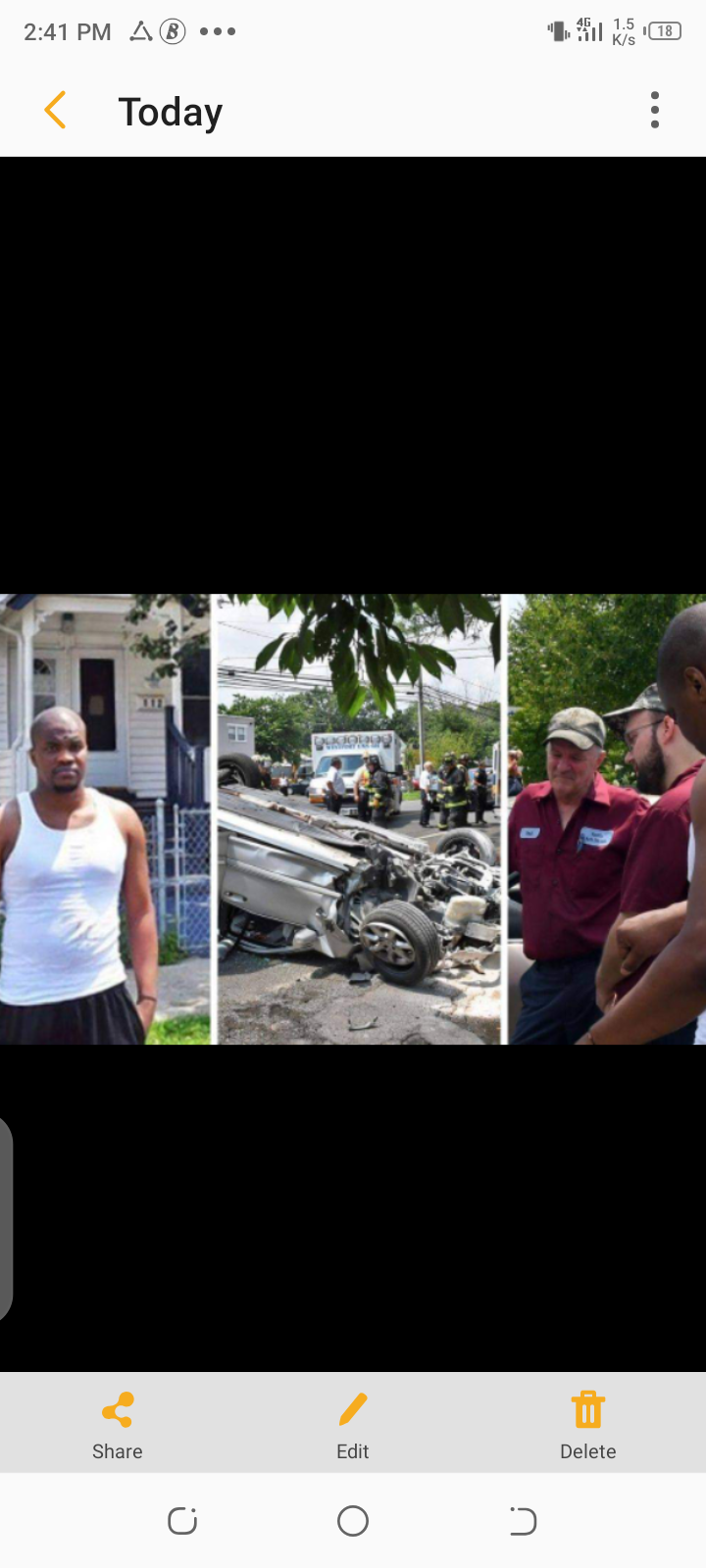 Mr. Tucker had returned from prison, he had a job interview to go to with less than $2 in his pocket. This was the only opportunity he had to get a better place in the society. He had a 21 months old son who was in dire need of support from his father, so that job interview was very crucial for the family. He was happy for the interview so he woke up at 5 in the morning.
 In the bus that he had boarded, he observed a car had had an accident and the car had crushed a tree finding its way in an uncompromising situation, what made the situation very risking was that the car had turned upside down and smoke was coming out. Mr. Tucker stopped the bus driver and asked whether he will wait for his but the driving surprising gave him a ''No'' answer.
He left the car even though he will miss the job interview as well as the bus that was to transport him to the place. He went to helped the driver and covered the blood coming from his face with the shirt that he was wearing, and kept whispering in the ears of the driver who kept on closing his eyes to open his eyes, he continued to tell him his family needed him.
When he was interview what prompted him to risk his interview, he indicated life was more important that job opportunity, jobs can come a number of times but life only happens once.
His story went viral and there was a fund raising platform that was able to raise about $50,000 for him. He also has had construction job opportunities which has changed his life.
His last statement indicated that it was not about what others will do for him, it was about what he could do for the man. 
Content created and supplied by: O.AJoseph (via Opera News )