A young woman shared on her Instagram page what happened this morning between her, her brother and a bolt driver. In her post, the lady revealed that she and her sister had asked for a lift today. They went from Ogba to Ojota.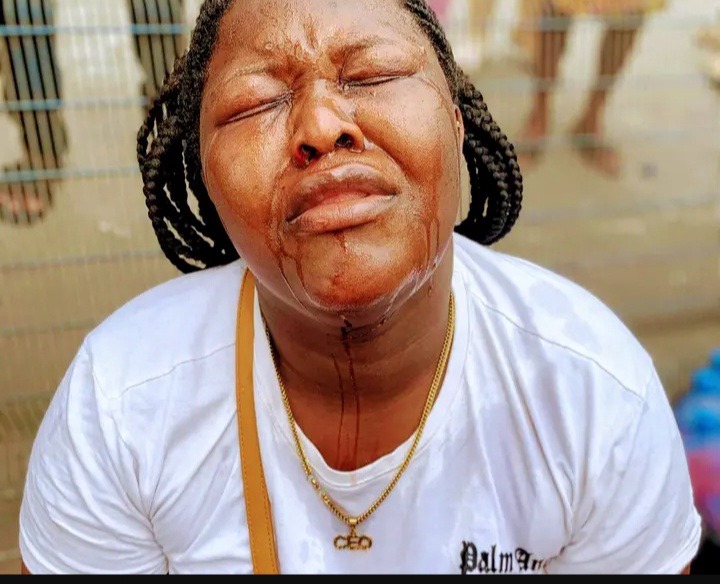 When you opened the Bolt app, you saw N1,100 as the estimated cost of your trip. She said when the trip started, she noticed that the driver was taking a different route which is a busy freeway. He said he caught the driver's attention and told him there was a better, faster route that he could have taken. He said the driver didn't even answer him.
When they got to the middle of the street where there was traffic, she informed the driver that it was the exact amount she saw on the application as an estimated charge that she would pay without any extra money.
They reached their destination (Bustop Ojota) and the driver ended the trip asking him to pay N1,300 as the traffic caused a slight delay while driving. She insisted that he tell her to go a faster route and he didn't listen so he wouldn't pay more than normal (1,100). So she gave him the 1,100 but the driver refused and next he locked all the car doors so they couldn't get out. She said they screamed in his car but he didn't answer them.
Fortunately, a LASTMA officer came by at that moment. When the driver saw the officers, he opened the door and when one of the nurses jumped out, he refused to let the other out. The lady said she was still trapped in the car at the time, but her sister noticed LASTMA as soon as she got out.
Later the driver stopped and attacked both of them. He said the driver hit them both. She posted photos of her swollen face to show everyone how the driver injured her and her sister before she took off.
It is worrying that some men treat women without any respect in society. Imagine if you weren't in the middle of the road what the driver would have done to you, just at an additional cost? The lady has sought the help of all well-meaning Nigerians to help her achieve the justice she deserves.
Checkout her story below: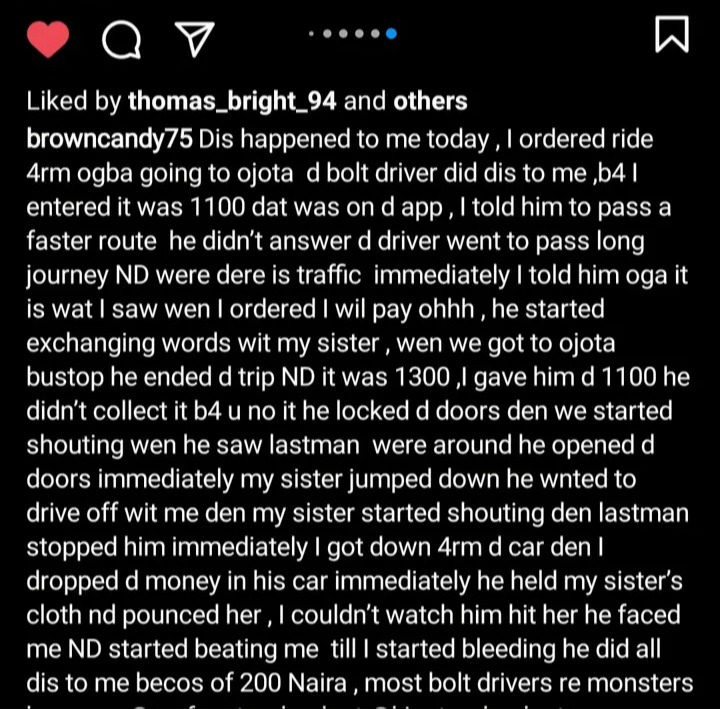 Content created and supplied by: HubWrites_360 (via Opera News )