The Corona virus pandemic which has turned the world upside down isn't pulling up it's brakes anytime soon, it keeps spreading each an every day. Killing innocent individuals after rendering many jobless, causing a total halt in movement and putting the whole world in a state of limbo.
The second straints which is believed to more deadly is even spreading faster and wider, Africans in Africa appeared to be immune when it was sweeping through Europe, Asia and the Americas. The case is fast changing and counties in Africa are recording higher numbers this time.
Ghana isn't exempted, the number of cases are rising so fast that it is becoming scary. Ghana has recorded over 70K cases so far, which about 65K have recovered and discharged.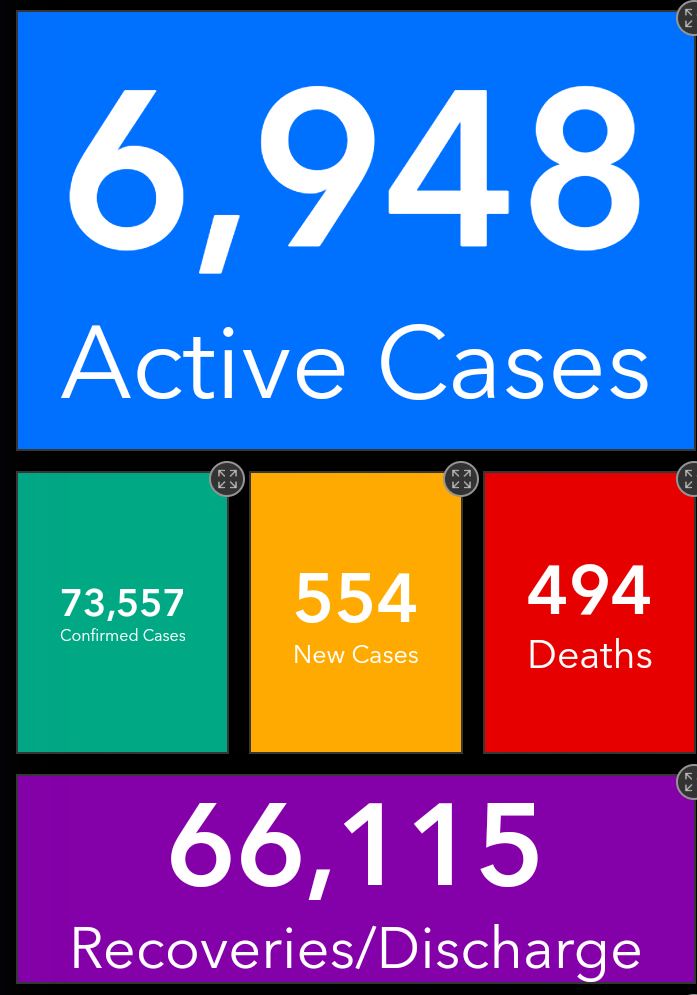 Ghana's Active cases now stands at 6.9K with a total number of 494 deaths, some 12 more persons have died according to latest updates on the Ghana Health Service's website.
Thanks For Reading and please do well to follow me, please share. Stay home and stay safe, covid is real. #MaskUp
Content created and supplied by: Poetfest (via Opera News )