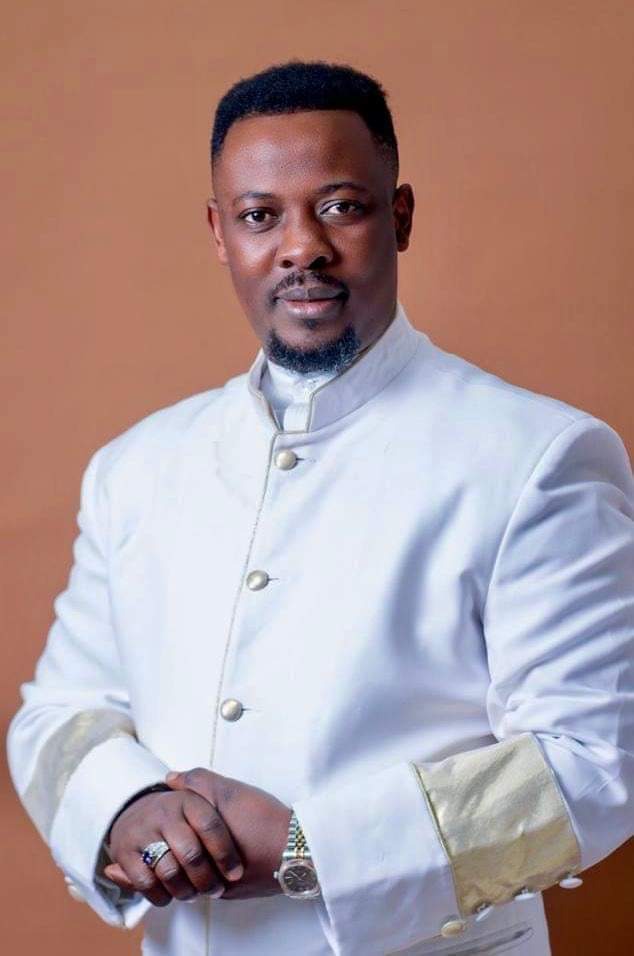 The founder and leader of Prophetic Hill Chapel, Prophet Nigel Gaisie has finally breaks silence on faking his accident which has gone viral in the country which has causes massive stir.
The spiritual leader was told that he embarked on "Jesus agenda" into the Oti Region last week and through driving, he involved himself in to a fatal which is he has rather turned out to fake it by stating that he rather help people in a serious road accident on his way as some media stated.
This has made the news trend in the country and everyone believe it could be true but the major Prophet has come out to state his position on how the accident occurred, and how he helped through a press statement today on his facebook wall.
According to Prophet Nigel Gaisie press statement, when he and his his team were returning from Oti Region, they met some people who were involved in fatal accident and he and his rather helped them but not as speculated in the news.
He debunked the fake story trending in the country with officials statement by saying " we however wish to state from the details from the journey that, Prophet Nigel Gaisie on his way back to Accra with his team, extended help to victims involved in a fatal accident; as scriptures entreats believers to be compassionate to the plight of all and sundry".
Real the press statement below;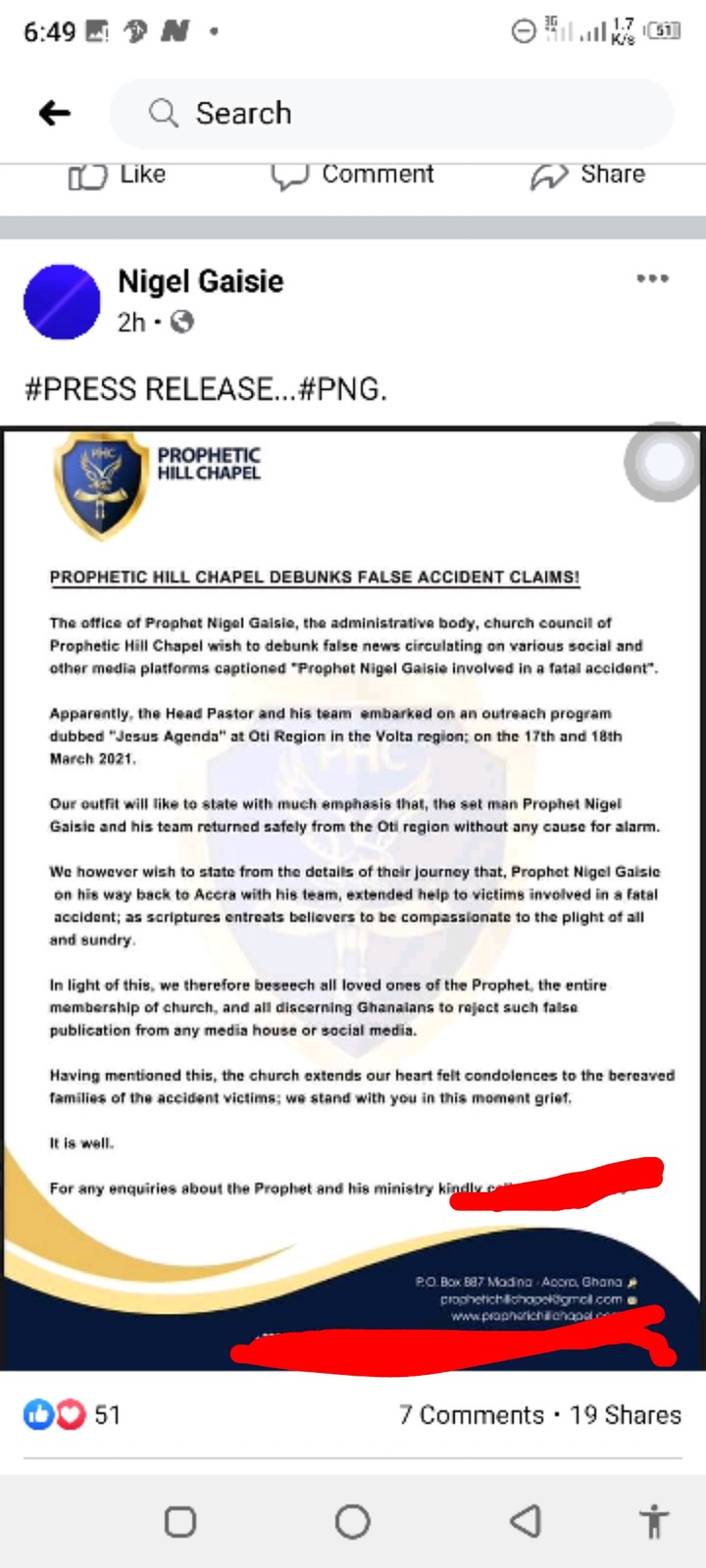 Content created and supplied by: Mavis-Love (via Opera News )