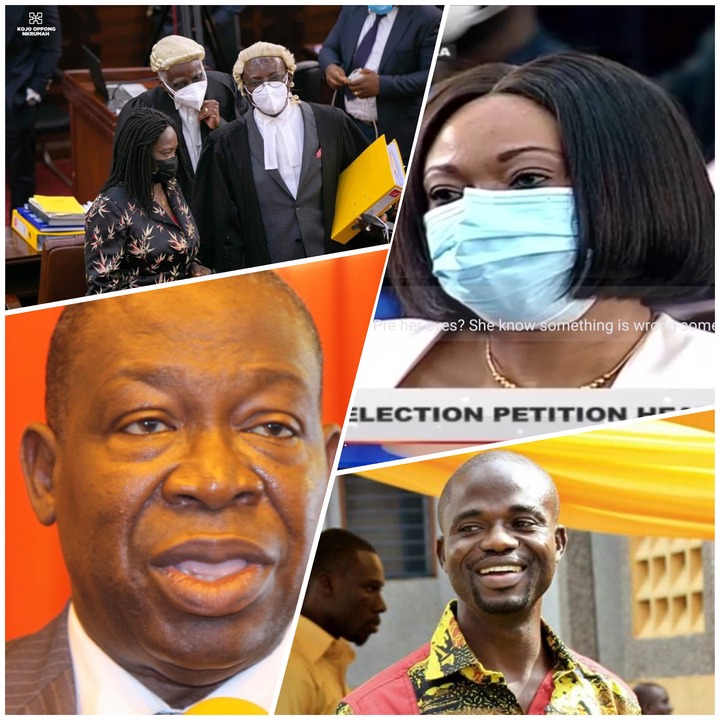 Ace investigative journalist, Manesseh Azure Awuni has taken a swipe at the National Democratic Congress (NDC) and its key witness Robert Joseph Mettle-Nunoo for being dishonest in their testimonies filed in defense of the Petitioner, John Dramani Mahama. Manasseh avers the claim by Mr. Mettle-Nunoo that he trusted the Chairperson of the Electoral Commission and had no doubt of her word when she asked him and his colleague, Dr. Kpessa-Whyte to vacate the EC's strongroom and confer with the Petitioner about their misgivings; is unfathomable.
He remarked that if the NDC had trusted the EC Chairperson, it wouldn't have sent agents to the strongroom in the face instance. He questioned why Mr. Mettle-Nunoo could be that naive of the implication of his testimony about this encounter he had with Jean Mensa in court.
"If YOU had trusted EC and its chairperson, would you have been there in the first place? If you knew that, in your absence, everything would be done accurately and honestly, why didn't you rest at home and go to sign when collation was done?"
Manasseh explained that the NDC is not oblivious of the reality and risk of their absence to the collation process, adding that there has been precedence and claims of stolen ballots at collation centers.
"You also knew that your party, like your opponents, will miss no opportunity to steal if you were offered the least opportunity. So in that arena, trust was non-existent. Yet, in the most critical part of the process, both of you left the strong room."
He added that until the NDC prepares properly for elections, this cycle of stolen votes will remain.
"It happened in 2016. And it happened in 2020. It may happen again in 2024 and forever if your followers don't tell you the simple truth—that you need to sit up and prepare more seriously before the next crucial December 7. It may happen again because telling the unpleasant truth in this town is like an act of suicide."
Manasseh continued that all these happenings have further exposed the inefficiencies in the petition filed by John Dramani Mahama.
"The unintended consequence of this petition is that it has exposed the inefficiencies of the petitioners in protecting their votes," he concluded.
Content created and supplied by: Tinch (via Opera News )