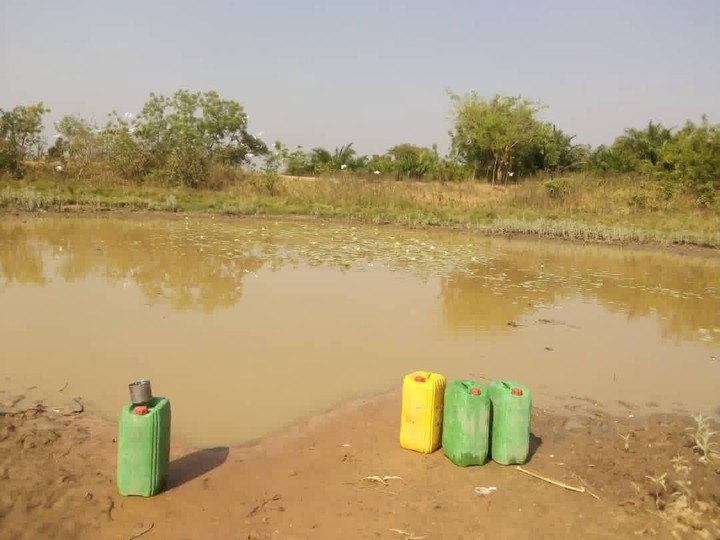 Water serves as the second most indispensable natural resource after air and is often described by many as "water is life". It is quite unfortunate and perhaps pathetic as its shortages hits most parts of the northern region.
Checks indicates that most of the communities in the region lack portable water and if there is any at all, the inhabitants share it without other animals such as cattle.
People from most of the communities are often found moving several kilometers in search of water for their domestic purposes.
Workers, most especially farmers bemoan the in availability of water saying it has affected them grossly as these is the season they have to harvest most of their crops from the farm.
A visit to the Jinjinabani community in the Nanumba North Municipal Assembly revealed that, the community currently has only one borehole serving about two thousand people. "The is pressure on our boreholes and that is they easily breakdown and most of the do not have enough water to supply us. Water from the dam you are seeing over there can only serve us during the raining season. The situation is very threatening and some people are busily politicizing it, we need to be a bit more serious about our lives", a resident said.
This is an era where we are required to observe hand washing protocols to be safe from covid-19 and there water is scarce in our societies. This is also affecting most of the basic school children as they cannot get water to wash their uniforms and also walk distances in search of water before going to school.
Content created and supplied by: Ngaribignanba (via Opera News )